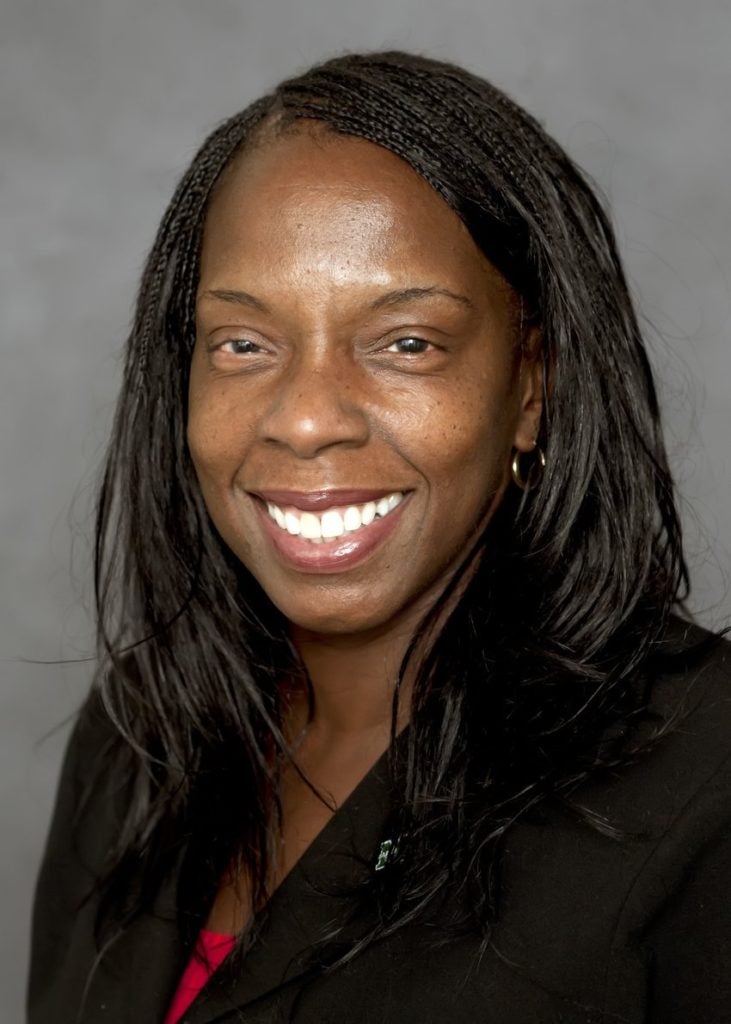 Associate Dean for Diversity and Inclusion, MUSOM, Assistant Dean for Diversity and Inclusion, MUSOP
Administration
MUSOM Administration
304-691-1607
Biography
Dr. Campbell is responsible for developing diversity and equity programs for the schools of medicine and pharmacy, ensuring a quality and inclusive educational experience for all students, faculty and staff.
A veteran of higher education administration, Campbell has served in human resources and admissions positions at both West Virginia State University and Marshall University for the past 18 years. Campbell worked for Marshall University at its South Charleston campus for more than a decade as the Graduate Records and Admissions Supervisor. She most recently was the Civil Rights and Equity Compliance Administrator at West Virginia State University, a position she has held since 2008.
"I am excited for the opportunity to return to Marshall University and to be a part of the School of Medicine/School of Pharmacy team. My goal, in collaboration with all academic and administrative units, is to provide leadership in supporting a diverse, equitable, and inclusive community where diverse perspectives are respected and modeled. I am committed to increasing the diversity of students, faculty, and staff and most importantly, to continually engage in self-reflection to better understand how to exemplify our diversity commitment."
Dr. Robert C. Nerhood, former interim dean of the School of Medicine, said, "We are excited to have Dr. Campbell on board with us. Her wealth of experience in the areas of diversity and inclusion development is extensive and will help guide the SOM to a new level of cultural diversity."
Campbell has presented on such topics as "Writing a Compliant Affirmative Action Plan" and "Affirmative Action and Equal Employment Opportunity." She has participated dozens of professional and community activities including the 2011 West Virginia Minority Health Advocacy Group and the City of Dunbar Recreational Commission.
She has a bachelor's degree in business administration from West Virginia State University, a master's degree in industrial and employee relations from Marshall University, an education specialist degree from Marshall as well as a doctorate in higher education leadership from Capella University.