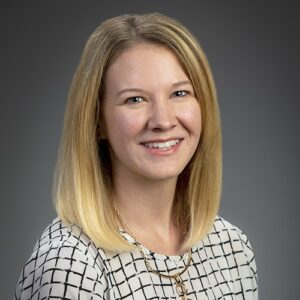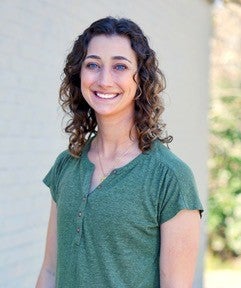 In December 2020, two young women received ASHA's Distinguished Early Career Professional (ECP) Award. Congratulations to MUCD Alumna, Brianna Miluk & Jamie Boster, for being named among 2020's best and brightest young SLPs in the field.
According to ASHA's website, "The Distinguished Early Career Professional (ECP) Certificate was created to recognize and identify ECPs in the fields of audiology and speech-language pathology who are making an impact in the areas of leadership, volunteering, or advocacy at the local, state, and/or national level." MUCD is proud to say that two of its own were named to the class of 2020.
Jamie Boster received her Bachelor of Science in Communication Disorders from Marshall in 2013. She currently works as a clinical researcher at Nationwide Children's Hospital and is an adjunct faculty member at The Ohio State University. Jamie specializes in Augmentative and Alternative Communication and early childhood language development. In addition to her most recent award, she recently received an ASHFoundation New Investigators Award to pursue research that focuses on increasing social interactions between children who use AAC and their peers by engaging them in collaborative learning activities. The project includes both an intervention for children as well as an online training program for speech-language pathologists. Jamie is also beginning to work on projects that investigate how AAC services are provided to children with cortical visual impairment (CVI) and adults with developmental disabilities. Jamie added, "I love the field of speech-language pathology and am always happy to talk with students who have an interest in AAC. I enjoy both the clinical and research responsibilities of my role at Nationwide Children's and the teaching opportunities at Ohio State University. I would encourage students interested in research to get involved in projects when they can!"
Brianna Miluk received her Master of Science in Communication Disorders (2017) from Marshall University. She currently works at the Advanced Institute for Development in Learning in Greenville, SC. Brianna specializes in feeding and swallowing disorders and is the Clinical Supervisor of Feeding.
She is currently working toward becoming a Board Certified Specialist in Swallowing and Swallowing Disorders (BCS-S). Additionally, Brianna co-founded the Miluk Forward Foundation, a 501(c)(3) whose mission is to provide financial and educational support to empower families of children with feeding and swallowing disorders (
www.milukforwardfoundation.org
). Brianna also manages the Instagram page @pediatricfeedingslp and is working on creating a course for SLPs and students interested in pediatric feeding and swallowing disorders. She has the honor of presenting virtually at SCSHA this year and would love to see some familiar faces there! Brianna adds, "I am so grateful for the amazing education I received at Marshall University and all the professors who made me feel capable! If I had to give one piece of advice for new clinicians, it would be to not be afraid to ask "why." This question will help you immensely with patient care."
Congratulations, Jamie & Brianna, on all of your accomplishments. You are very deserving of this award and it is obvious that both of you are just getting started. Thank you for sharing with us and for being an inspiration to us all – students, alumni, & faculty alike. We are proud to say that you are both Daughters of Marshall.