The Marshall University Department of Communication Disorders is pleased to host a 1-day LAMP training (Language Acquisition for Motor Planning) by Becca Hoke of The Center for AAC & Autism on the Huntington campus.
This 1-day training will take place on Friday, April 8th. Sign-in and registration will begin at 8:00 with the course running from 8:30 to 3:00 (this includes two 15-minute breaks and an hour for lunch). A light breakfast will be provided, as well as an afternoon snack. Lunch is on your own. The training is available for 0.5 ASHA CEUs and will cover the following LAMP components:
Readiness to learn.
Engaging the learner through joint engagement.
Learning language through a unique and consistent motor plan paired with an auditory signal and a natural consequence.
For more information, please click on this link to The Center for AAC and Autism LAMP training: https://www.aacandautism.com/training/lamp-training-information
Cost: $120.
The speaker: Becca Hoke, M.A., CCC-SLP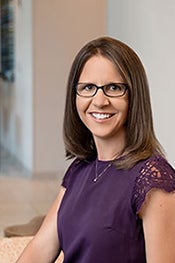 Becca Hoke received her Bachelor's degree in Communication Disorders from Kutztown University and her Master's Degree in Speech-Language Pathology from West Chester University.
She has been a speech-language pathologist since 2003. Previously she worked with preschool children to young adults in a range of school settings in the Pennsylvania school system, but primarily in self-contained programs for students with intellectual disabilities, autism and physical disabilities. Recently she was a full-time SLP at a LAMP Center of Excellence in South Central Pennsylvania.
Becca specializes in Augmentative and Alternative Communication (AAC), working with children who have complex communication needs. In addition to providing direct services to students, she has worked as an AAC consultant within the school setting, collaborating with and training educational teams to select and implement AAC in the educational environment. She has experience presenting locally and regionally to SLPs, teachers and assistants and occupational therapists.
Becca maintains membership in the American Speech Language Hearing Association.
REGISTRATION