Are you in 8th, 9th, 10th, or 11th grade and interested in a career in the medical or educational fields?  Do you enjoy science and helping make life better for others?  Join speech-language pathologists at Marshall University in learning how communication and science collide.  Students will be introduced to different aspects of speech-language pathology in each day camp.  Computer programming, food science, ultrasound, anatomy, physiology, and electrical activity are just a few concepts to be introduced.  Lunch will be provided.  This camp is free for students, thanks to a generous grant provided by the AEP Foundation.
Registration is accepted on a first-come, first-served basis.  Enrollment is limited to 30 participants.
STE@M Camp Dates
July  23, 2021 from 9:00 AM – 3:00 PM – Introduction to Swallowing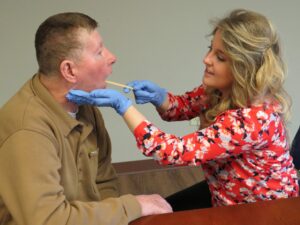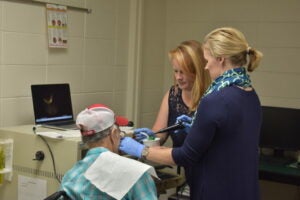 Students will learn about swallowing anatomy, perform food science testing, and observe a live endoscopy!  Register here.
November 11, 2021 from 9:00 AM – 3:00 PM – Alternative Forms of Communication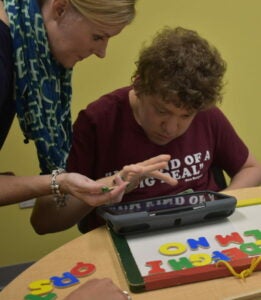 Students will learn to create alternative communication modalities and to program electronic devices used for communication.  Students will be able to utilize eye gaze technology to communicate.  Register here.
FAQs:
What is the time of the camp?
Students should arrive by 9:00AM and parents should pick up students at 3:00pm
Where is the camp located?
The camp is located in Smith Hall 143 directly on Marshall University's campus.  Smith Hall is on the corner of 3rd avenue and 16th street in Huntington, WV.
Who will be leading the camp?
The camp will be facilitated each day by staff and graduate students of the Department of Communication Disorders.
Does the camp cost anything? 
No the camp is free thanks to a grant provided by the AEP Foundation.
Is academic credit available to high school students?
Unfortunately, academic credit is not available at this time.
Who should I contact with questions?
Contact Sarah Clemins at 304-696-3246 or nuckels@marshall.edu