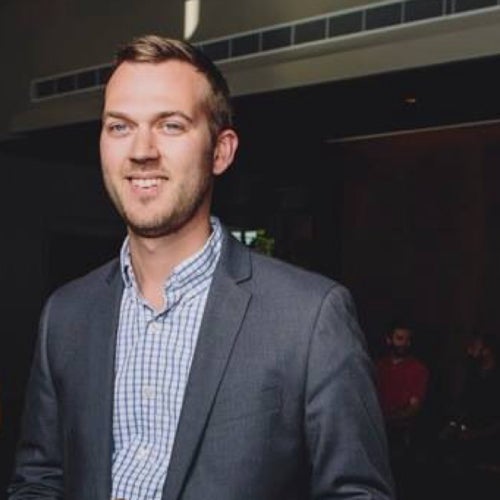 I still remember the first day that I walked into JMC 101, feeling unsure about what I wanted to major in or where I saw myself after graduation. Studying advertising was an absolute thrill. The projects I worked on gave me a huge sense of passion for what I was learning. I built a strong collaborative bond with fellow ad students right away.
When it came time for the ad campaigns capstone class, I remember how each of my classmates all had such unique talents and ideas. There were lots of late nights, many slices of pizza were consumed and we never for a second felt like we were overworked. We were constantly meeting in and out of class discussing what new strategies to try and really honing in on finding the core of our consumer insights.
For the National Student Advertising Campaign (NSAC), we were tasked with AOL Instant Messenger (AIM), who were looking to re-engage their product back into the market after Facebook and text messaging had already claimed top territory in that space. It was a pretty challenging task in hind sight, but our team was pretty excited and willing to take it on and find solutions for this client even if we knew that it had been past its prime. We even went as far to suggest a new platform for AIM that would allow users to connect over different interests (think Facebook pages), that they could interact with others who had similar interests.
After pouring through advertising books by Al Reis, David Ogilvy, Jon Steel and countless others, I felt confident in our approach for the campaign. Seeing the incredible ad designs was very exciting and watching the presentation for the NSAC come together was an absolute blast. For our campaign presentation in Lexington, our entire 30-person team wore matching Lavender shirts and ties; we were proud work as a team and to have our names on this project.
After graduation came great uncertainty. I had interned at several agencies before graduation, but wasn't sure I wanted to make that my career. During my time at Marshall, I had the opportunity to work with several non-profits, including the Boys and Girls Club, First Stage Theater Company and the Marshall Artist Series. Those experiences helped me see the impact advertising and marketing had on engaging the community for providing these services and opportunities for youth.
It was that mindset that drove me to accept a position with AmeriCorps in 2009 in Austin, Texas. I had accepted a position at The University of Texas at Austin where I was able to easily translate all of my experience in school into a successful rebranding and public relations campaign.
It was here that I learned the impact of human stories and real voices in creating a foundation for brand awareness. With the growth of social media just beginning during my time at Marshall, it was great to grow my career along with these digital channels as they expanded their tools for organizations and companies.
I carried this public sector experience further by working for several incredible non-profit organizations in Austin. It was inspiring to share the stories of people in need and those who are helping. I've had incredible opportunities working with organizations like Ballet Austin, the just keep livin' foundation, and the City of Austin.
Currently I'm working at the Texas Workforce Commission, the state agency charged with overseeing and providing workforce development services to employers and job seekers of Texas. As a Public Information Specialist, I oversee all statewide social media and traditional media outreach campaigns promoting veterans programs, labor market data and job-training programs. The work I do now inspires the same amount of passion I had in my advertising classes at Marshall, and it allows me to use the skills I developed in school to tell the stories of the people we serve.