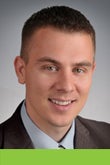 When I showed up in Journalism 100 class as a wide-eyed, squeaky-voiced freshman without a clue, or care, for what the future would hold, the professors at the W. Page Pitt School of Journalism and Mass Communications began to mold me.
In my other classes (as a major in another department), I was used to laboring through lecture after lecture filled with big, yet lifeless, words coming from behind a podium.  This was different.  Instead of lecturing, as the dictionary defines that word, the professors taught from the heart. Sure, they taught about journalism.  But they also taught about life, passion, and the future.
It was those professors who helped me land a summer college internship with Major League Baseball.  It was those professors who helped me get my first full-time sports journalism job.  It was those professors who, through years of mentoring, helped me win the West Virginia Sports Columnist of the Year award my first year out of college.  It was those professors who wrote letters of recommendation so that I could attend law school.  It was those professors who checked in on me during those three strenuous years.  And it was those professors who showed up at my wedding.
Whether they know it or not, they taught me to find my passion in life and never let go.  That lesson is not found on page 344 of a journalism ethics textbook or on line 8 of a final exam.  It is taught through challenging others to never settle for less.
These experiences have carried over into my current field as an attorney. Every single day I use tools and lessons I learned during my time as a journalist – from cross-examining witnesses to conducting research to drafting a brief to preparing a case (i.e. story) for trial.  I would venture to say the same is true for many jobs in America, as the ability to intuitively question and effective write are high priority items for employers.
As I am sure you can tell by now, enrolling in the W. Page Pitt School of Journalism at Marshall University was one of the best decisions I have ever made.