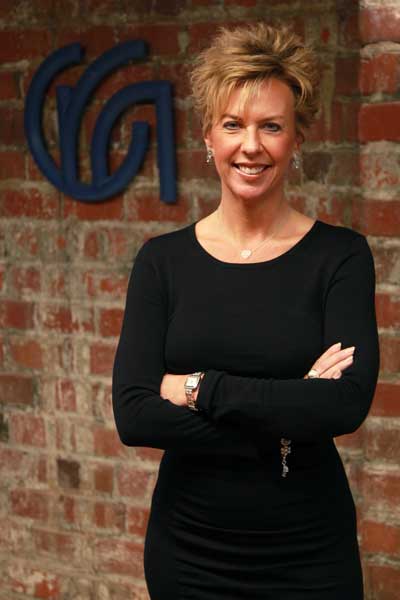 As I entered Marshall University's W. Page Pitt School of Journalism and Mass Communications as a freshman, I could not have imagined how this decision would change my life forever.  The education I received during my time in the journalism school prepared me for a successful career in public relations and advertising.  When I attended my first journalism class in the fall of 1988, I did not anticipate that 27 years later I would be the managing partner and an owner of Charles Ryan Associates (CRA), the state's largest and oldest communications firm headquartered in W.Va., with an office in Richmond, Va.
After graduating with a degree in journalism with a concentration in public relations, I earned a Master's degree in political science, also from Marshall University.  I began my professional career in the non-profit world.  Two years later I accepted a position with a small agency in Clarksburg, W.Va. In 1998, I accepted a senior account executive position with CRA.  I was promoted to vice president a year later, and eventually became a senior vice president and member of the executive management team.  Five years ago, I became the managing partner and an owner.  There is no doubt the education I received from the journalism school at Marshall was a huge factor in my success early in my career.  I quickly realized the experience I received as a student had definitely prepared me for life in the real world of communications.
As CRA celebrates our 40th year in business, we are proud of our history and embrace the challenge of an ever-changing world of communications. We have a team of experts who possess talent, skills and determination that set us apart. You might say we are obsessed with what we do, which makes us extremely committed to our clients and the tasks at hand. Our solutions are backed by years of proven experience and fueled by our endless devotion to our clients.  We become part of their team, and the results of their marketing strategies become just as important to us.
Internally, our goal is for CRA to be a great place to work and do business.  Our employee and client retention rates are very high, and we give our employees a lot of flexibility.  We have a very casual dress policy, our employees have the option to work at home when they need to, and we have young moms who work part-time.  We close our offices Fridays at 3 p.m., give our employees a generous holiday schedule on top of their individual vacation schedules, and have staff activities throughout the year such as pizza Fridays, ballgame nights, etc.  We have found that our employees are more dedicated to CRA because they have flexibility to manage their work and home lives.  That is extremely important to our management team.
I have stayed at CRA for 17 years because I truly love what I do every single day.  Every day presents a new and different challenge.  Additionally, working at CRA has provided me the opportunity to travel from coast to coast, but I have been able to live and raise my children in West Virginia.
For me, this wonderful career started in the halls of the W. Page Pitt School of Journalism and Mass Communications. With the national reputation of the journalism school and the knowledge gained while in college, Marshall students have a huge advantage when entering the work force.  The decision to attend Marshall University's journalism school is one of the best decisions I have ever made, personally and professionally.