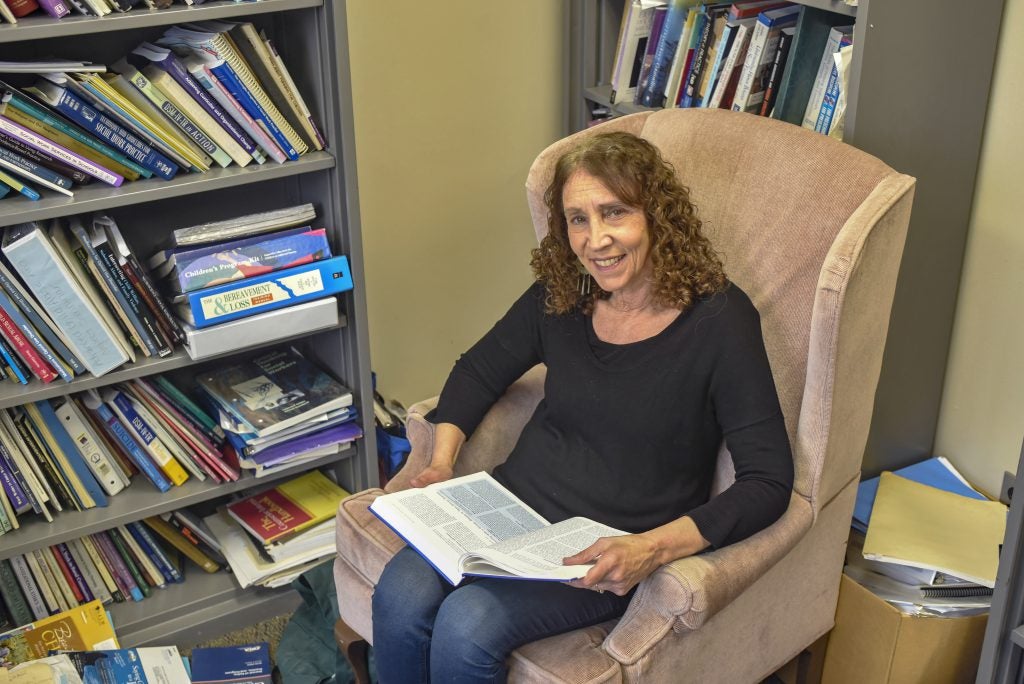 Jo Dee Gottlieb
Social Work – Prichard Hall 310
Phone: 304-696-2791
E-mail: gottlieb@marshall.edu
Jo Dee Gottlieb, MSW, LCSW, serves as director for the Bachelor of Social Work program within the College of Health Professions at Marshall University. She earned her MSW at University of Pittsburgh and has been a licensed social worker for over 30 years. Her practice experience includes work in mental health, family preservation, children's services, and medical social work. She has directed grants related to curriculum development on older adulthood, disabilities, and child welfare. She is primary investigator for the Title IVE Child Welfare project and provides training to potential and current foster/adoptive parents as well as training on a variety of topics to child welfare workers. She has served as a commissioner on the Council on Social Work Education and on the board of directors for TEAM for WV Children. She has served on the Baccalaureate Program Directors board as well as on many national, state, and community agency committees. She has published a chapter in a Case Study's textbook related to Appalachian culture and has published in the area of curriculum development. She teaches Social Work Practice I & II, and a variety of other topical courses.
---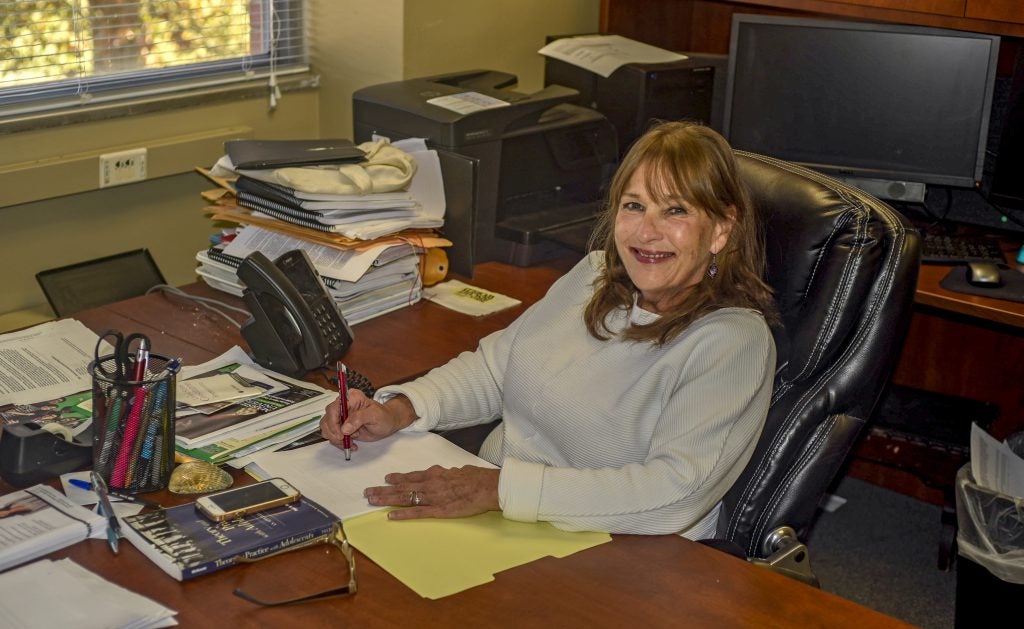 Peggy Proudfoot Harman, MSW, PhD, LISW-S
Graduate of Social Work – Prichard Hall 308
Phone: 304-696-3146
E-mail: peggy.harman@marshall.edu
Dr. Peggy Proudfoot Harman serves as the MSW Program Director for the Department of Social Work at Marshall University. Dr Harman earned a BFA and MSW from West Virginia University and graduated from the University of Louisville with a Ph.D in Social Work. Dr. Harman has over 20 years of clinical social work experience and over 17 years of teaching experience beginning at Ohio University and the University of Louisville, and later on at Salisbury University (University System of Maryland). Dr. Harman was the Title IV-E Child Welfare Training Program Coordinator for several years at Ohio University and has provided many trainings and presentations at the state and national level focused on child welfare issues and child welfare worker safety. She has been a trainer on Fetal Alcohol Spectrum Disorders and Child Welfare topics for the Institute for Human Services in Columbus Ohio and has worked as an Investigator/Mitigation Specialist for death row inmates for the Federal Public Defender in Pittsburgh Pennsylvania. Dr. Harman has collaborated on a variety of funded social work research activities and has numerous publications including a published dissertation "Factors of Effectiveness in Kentucky Non-Profit Social Welfare Organizations. Dr. Harman is a Licensed Independent Social Work Supervisor (LISW-S) in Ohio, and LCSW in Maryland, and holds a National Certification in Substance Abuse Counseling.
---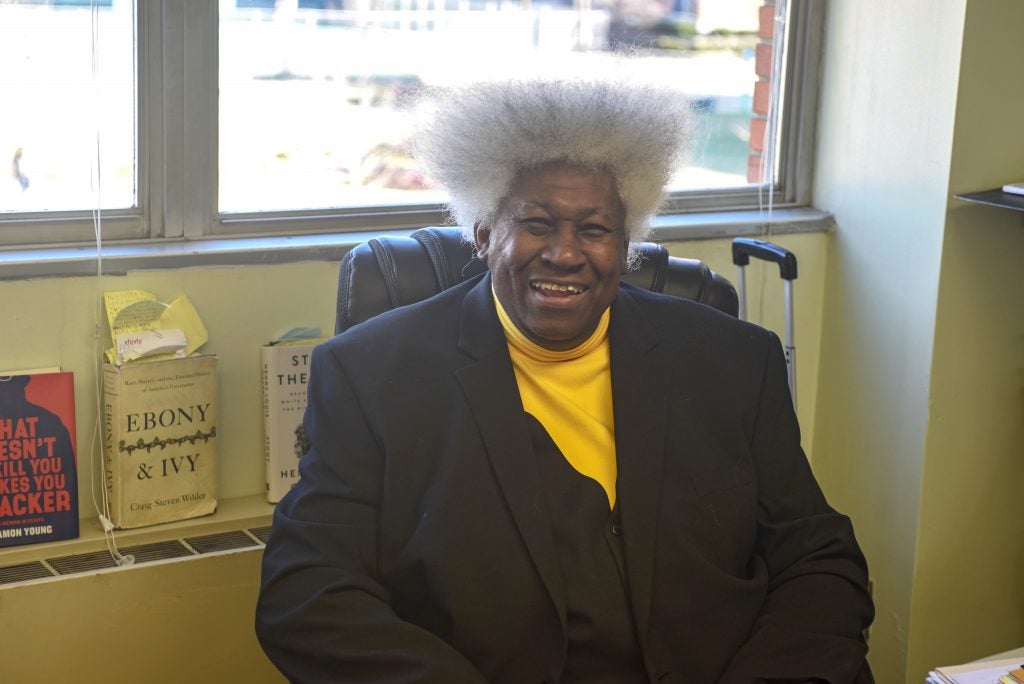 Philip Carter
Social Work – Prichard Hall 302
Phone: 304-696-2790
E-mail: carterp@marshall.edu 
Philip W. Carter, MSW, is a professor of Social Work and academic activist in the Marshall University College of Health Professions.  With over four decades of contributions, three of which were at Marshall University, Professor Carter has taught and developed coursework in the areas of Appalachian social welfare, legislation and social justice. His commitment as an agent of change resulted in being first to engage in opportunities and honors as a Marshall athlete.  His 1962 appointment by U.S. Representative Ken Heckler to the U.S. Capitol Police Force was the first for an undergraduate athlete to receive a federal appointment.  As one of the first African American athletes in a Division I major white institution south of the Mason Dixon line, he assumed leadership on the basketball court and mobilized desegregation in public businesses in the Tri-state region.  These efforts resulted in a 1963 executive order issued by WV Governor W. W. Baron on human and civil rights. After joining the Marshall faculty in 1980, Professor Carter was eventually granted tenure as the department chairperson. He was the first Social Work faculty member to receive tenure in 20 years of the program's existence, becoming the first social work professor to gain the title.  In 1986, Professor Carter was the first recipient of the "Living the Dream" award from the West Virginia Martin Luther King Jr. Holiday Commission. Professor Carter developed and taught approximately 60 Afrocentric courses from 1985-2008 and he initiated an Africana Social Work minor.  Since 1996, he has been the executive secretary and co-founder of the Black Legends, an organization of former MU black athletes, which has inducted 100 recipients into the Black Legends MU Hall of Fame.   He was on the founding line of two chapters, undergraduate and graduate, of the Kappa Alpha Psi Epsilon Delta fraternity at Marshall University and the Huntington Alumni. Programs created that continue to exist today include the Western Pennsylvania Black Political Assembly which was established in 1974.
Professor Carter has served four terms as President of the Cabell County/Huntington NAACP chapter.  He currently chairs the WV NAACP Conferences of Branches Higher Education Committee.  He developed and taught the only NAACP course on any U.S. campus. With respect to the arts and media, he was recognized as an outstanding MU basketball player in Arthur Ashe, Jr.'s book, "A Hard Road to Glory: Basketball."  In 2007, Carter was nominated by WV Supreme Court Justice Starcher to play the role of bailiff in the state presentation of the play "J.R. Clifford and the Carrie Williams Case." At the end of the millennium, The Herald Dispatch recognized him as one of the "50 Top Influential Leaders in the Tri-State for the 20th century."  In 2011, he was inducted into the West Virginia All Black School Sports and Academic Hall of Fame as a "Lifetime Achievement Award" winner. In 2012, he was admitted to the Legend Level of that Hall of Fame. Professor Carter earned his B.A. in Political Science from Marshall University and his Masters of Social Work degree from the University of Pittsburgh, where he successfully completed the written comprehensive and coursework for the Ph.D. in Public Administration.  He is currently working on a book with the intent of increasing the level of cultural and political consciousness of those who read it. His continuing scholarly interests focus on recognizing and eliminating racism in higher education and promoting African American faculty in predominantly white institutions.  When asked why he chose social work as a lifelong endeavor, his response emphasized three simple reasons: "to care, to counsel and to change."
---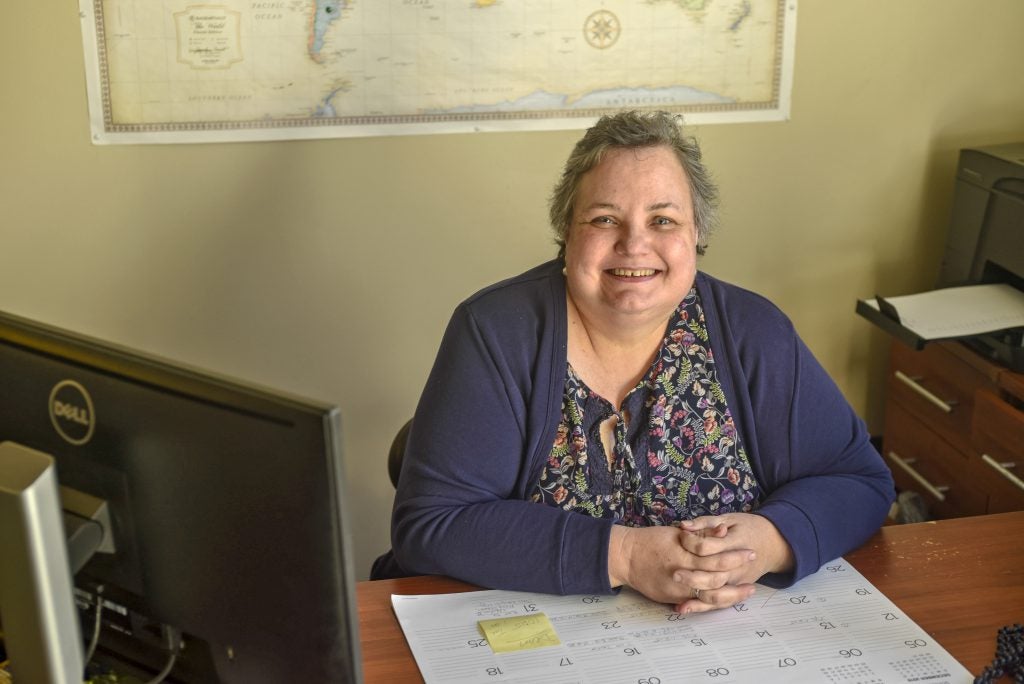 Kelli Larsen
Social Work – Prichard Hall 315A
Phone: 304-696-5768
E-mail: larsenk@marshall.edu
Dr. Kelli Larsen received her MSW and PhD from the University of Maryland Baltimore.   Dr. Larsen is an experienced academic and has taught at the University of Wyoming and comes to us from Hawaii Pacific University. She is excited to made Marshal her permanent home and looks forward to helping our BSW and MSW programs grow.   Her practice area was homeless services and advocacy and she looks forward to having an opportunity to research homelessness and sustainable communities in West Virginia.
---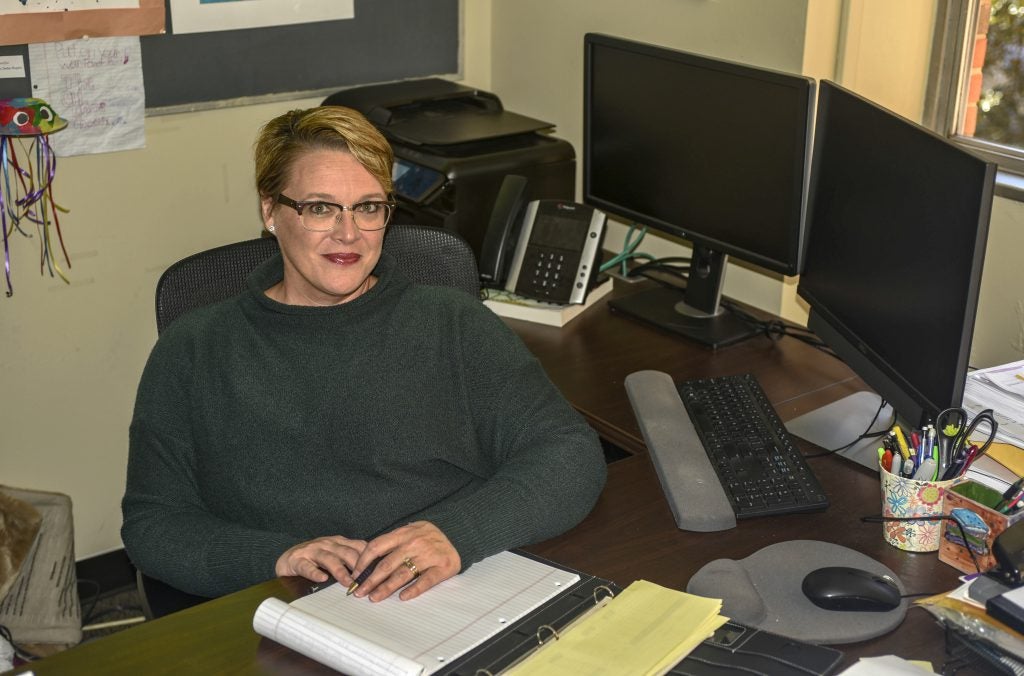 Debra Young, EdD, EdS, MSW
Graduate of Social Work Program
Prichard Hall 309
Phone: 304-696-2602
E-mail: young141@marshall.edu
Dr. Debra Hunt Young is an Assistant Professor for the Master of Social Work Program with the Department of Social Work at Marshall University. Dr. Young earned her MSW from West Virginia University and Doctorate of Education from Marshall University Graduate College. Dr. Young has over 15 years social work practice experience in child welfare and disability services in areas of program administration, program development, and consultation. Prior to coming to Marshall in 2017, Dr. Young served 8 years as Program Coordinator for the West Virginia University's (WVU)  School of Social Work's Charleston/Beckley MSW Program, and the WVU/West Virginia State University's (WVSU) Collaborative MSW Program. Additionally, Dr. Young was a board member of the West Virginia National Association of Social Workers (NASW-WV) from 2010-2018 and is actively involved in NASW Spring Conference Planning and Social Work Day at the Legislature Planning Committees. Dr. Young serves on several state, community, and university committees, and has an interest in community and macro practice. Dr. Young teaches Human Behavior in the Social Environment, Generalist Foundations 1 & 2, Advanced Clinical Practice with Individuals and Families, Advanced Clinical Practice with Groups, Communities, and Organizations, and Family and Community Violence. Her research interests are utilizing 21st Century technology in practice, and rural community development and sustainability.
---
Theresa C. Hayden, PhD., MSSW
Graduate of Social Work Program
E-mail: theresahayden.marshall.edu
Has completed a doctorate in social work from University of Louisville Kent School, earned two master degrees (social work Kent School and religious education Fordham University), and a bachelor in psychology from Brescia University. She has been a professor at the University of Louisville, Department of Criminal Justice since 2005. Her research and teaching interest include human trafficking, generational family violence, research methods, and statistical analysis. In addition, she has presented on human trafficking at international, state, and local conferences. She is a Board Member of People Against Trafficking Humans (PATH) Coalition of Kentucky and actively engaged with community awareness on the crime of human trafficking.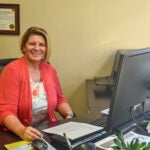 Alysha Nichols, LCSW, MSW, AADC, MAC, MPA
Graduate of Social Work Program
Director of Field Education
Prichard Hall  311
Phone: 304-696-5706
Email: nichols108@marshall.edu
Professor Nichols has an impressive history of clinical social work and years of teaching. In addition to her duties a Director of Field Education, Professor Nichols also teaches courses in field, and in the behavioral health curriculum.  Her enthusiasm in teaching and advising has served to engage students in active classroom learning and community service. She is a strong and positive role model for students and colleagues. Professor Nichols is engaged in many projects to enhance student learning and professionalism such as the Inter-professional Education program.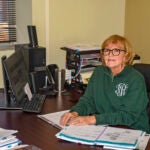 Paula Rymer, CSW, LSW, LICSW-S
Graduate of Social Work Program
Prichard Hall 213
Phone: 304-696-5770
Email: rymer13@marshall.edu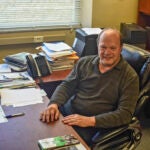 David Nelson, Asst. Professor
Behavioral Health Center Director
Graduate of Social Work
GO1 Gullickson Hall –  17th Street & 5th Avenue
Email: dnelson@marshall.edu

Rachel Amos
Graduate Social Work Program, Administrative Secretary Sr.
Phone: 304-696-2642
E-mail: jackson29@marshall.edu