Marshall University has made a strategic move into aviation. In Fall 2021, the Professional Pilot, B.S. program opened. This program has been approved by the Federal Aviation Administration (FAA) as a Part 141 pilot school.
Our Aviation Maintenance, A.A.S. program opened as an FAA Part 147 program in Fall 2022. This is a 24-month dual degree with Mountwest Community and Technical College.
Through these programs, Marshall is training the pilots and technicians for tomorrow. Job prospects are exceptional, with thousands of openings projected in the next decade.
Please contact us with specific questions or inquiries.
Bill Noe Flight School
Flight School Application Form and Information
Marshall University's vision for a professional flight training program is taking flight with the Bill Noe Flight School. We take great pride in providing world-class flight training to certify the future generation of professional pilots. Our program combines technically advanced aircraft, state-of-the-art simulators and industry-experienced professional staff to ensure student success as future professional pilots.
The Bill Noe Flight School is located at the West Virginia Yeager International Airport (CRW) in Charleston, WV.
Learn more about our Professional Pilot B.S. program.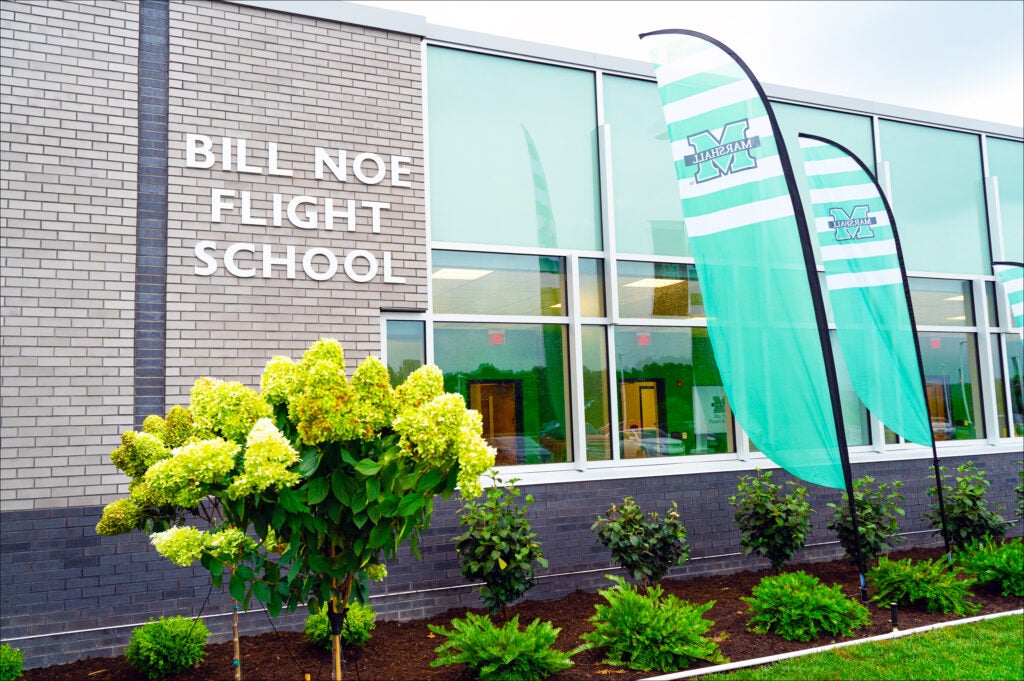 Aviation Maintenance Technology Program
AMT Application Information
The Aviation Maintenance Technology program provides students with a robust, multifaceted aviation maintenance program. Over the course of a rigorous 18 month plan of study, students have the opportunity to earn FAA airframe and powerplant certifications along with an Associate in Applied Science (AAS) degree.
This program is a partnership between Marshall University and Mountwest Technical and Community College with support from the Robert C. Byrd Institute, with the degrees being jointly granted by MCTC and Marshall.
The Aviation Maintenance Technology program is located at the Huntington Tri-State Airport (HTS).