Two-time Marshall graduate earns prestigious Milken Educator Award
Shares her experience in Marshall's College of Education and Professional Development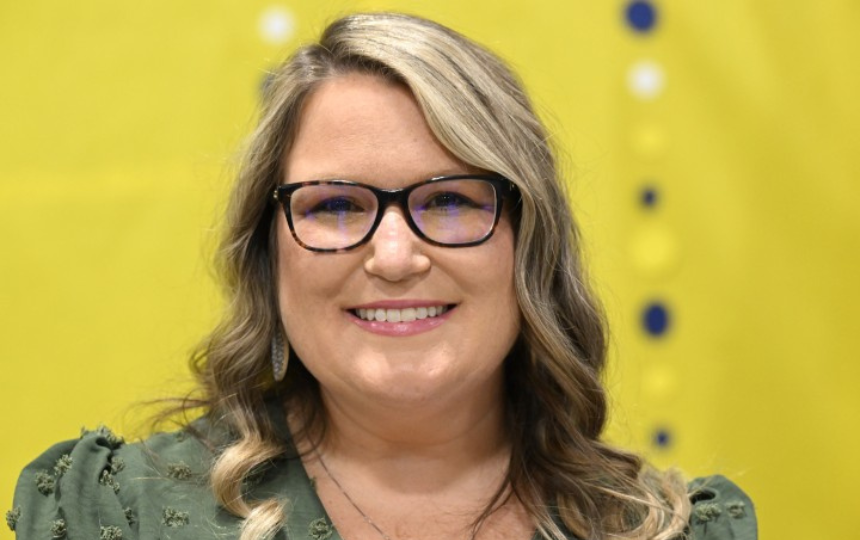 Janna Hamrick, Fifth grade teacher at Rock Branch Elementary and two-time Marshall University graduate
Like many other schoolteachers, Janna Hamrick arrived at Rock Branch Elementary on Wednesday, Nov. 1 thinking she'd be in for a rough day with her fifth graders, following the sugar-rush from Halloween the previous evening.
She was certainly in for a different kind of day, but not quite what she expected.
Attending what she thought was a routine assembly, Hamrick, a two-time Marshall University graduate, was presented with the famed Milken Educator Award. The recognition comes with an unrestricted $25,000 cash prize and is given to early- to mid-career educators who exhibit excellence in their craft.
Hamrick is among up to 75 teachers who are being recognized across the United States this year and she's one of a dozen educators recognized as Milken Award winners with degrees from Marshall since the program's inception in 1987.
Having one of its graduates receive the award is also an honor to Marshall University where Hamrick completed her undergraduate degree in education in 2008 and her graduate degree in 2011.
"As I realized the event was about the Milken Foundation, I had in my mind that one of our other teachers was receiving the award," Hamrick said. "I was in absolute shock when they said my name."
"I feel like Marshall prepared me to the best of my ability to step in the position and do the job."
- Janna Hamrick
Hamrick has been teaching for more than a decade. She said Marshall prepared her well for the classroom and credits a professor in the College of Education and Professional Development with guiding her through a puzzling process for teacher certification.
"In my master's program, I had a professor who really was a huge advocate for me," Hamrick said. "I had a couple of issues with the PRAXIS exam (national certification exam), and she drilled down to find out what was happening because I felt so confident that I had passed."
Hamrick said they discovered she was incorrectly filling out part of the application and was struggling with the test simply because of a clerical error.
"That's just one example of people who went above and beyond to help me, "Hamrick said. "I felt the same way about my undergraduate experience where I had a professor who gave us all a little wooden heart and told us, 'This is the reason you're doing this, because of your heart.' I've carried that with me to every classroom."
"I would encourage education students at Marshall to put themselves out there (in a classroom or daycare) to see if that's where your passion really is. See if you really want to be in a classroom and then keep working hard at it."
- Janna Hamrick
And that thought is what drives Hamrick every day to be the best she can be in her chosen profession.
"More than anything, if you love the children, they will learn. I feel like a good teacher is someone who genuinely, I mean genuinely with their heart and soul is passionate about the career, "she said.
Watching kids learn, she said, is incredibly rewarding.