News Release News Archive
Marshall University's Drinko Library will host "Indigenous Appalachia," an exhibit that will be on display through Dec. 11, on the first floor Learning Commons area. The traveling exhibit comes from West Virginia University, which resides on land that includes ancestral territories of the Shawnee, Lenape (or Delaware), Cherokee, Haudenosaunee (or Iroquois–the Seneca, Cayuga, Onondaga, Oneida,
Marshall University is hosting multiple events as part of its annual Constitution Celebration, including an oral arguments session by the Supreme Court of Appeals of West Virginia at 10 a.m., Wednesday, Sept. 13, at the Joan C. Edwards Performing Arts Center. While attendance is free and open to the public, advance registration is requested at
Marshall Health is supporting substance use disorder (SUD) programs in hospitals across southern West Virginia thanks to funding from a Centers for Disease Control and Prevention's Overdose Data to Action grant. The first program, called Reverse the Cycle (RTC), was developed by the Maryland-based consulting firm Mosaic. RTC integrates individuals in long-term recovery from SUD
Marshall Health is launching a virtual training series for individuals interested in learning more about small business ownership and entrepreneurship. As part of Marshall Health's Career Opportunities for Appalachian Legacy (COAL) initiative, training participants will learn firsthand from other small business owners how to start and operate a small business or social enterprise, which are
The Marshall University Research Corporation (MURC) has announced its selection of Cayuse as Marshall University's new research management software. This partnership marks a significant step forward in streamlining and enhancing Marshall University's research administration processes. Cayuse is a renowned leader in providing comprehensive solutions for research administration, compliance and funding to over 650 research institutions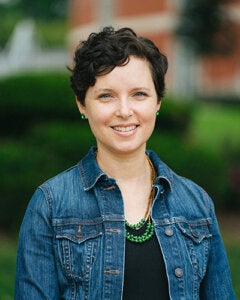 Marshall University Communication Disorders faculty member Jennifer Baker was recently certified as a Structured Literacy Dyslexia Specialist. The certification is provided by the Center for Effective Reading Instruction, which is an affiliate of the International Dyslexia Association. The certification process included coursework, a supervised clinical practicum, and a comprehensive exam. Baker is an assistant professor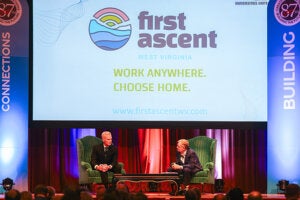 First Ascent, a new program designed to cultivate and retain local talent within West Virginia, is now accepting applications from recent West Virginia University and Marshall University graduates, helping West Virginia's best and brightest young professionals stay close to home. Built on the foundation of the Brad and Alys Smith Outdoor Economic Development Collaborative and
The Marshall University Center of Excellence for Recovery, in collaboration with Westbrook Health Services, has received a $3 million grant from the Health Resources and Services Administration's (HRSA) Rural Communities Opioid Response Program. This grant aims to address the pressing issue of opioid use in rural West Virginia by expanding access to Medications for Opioid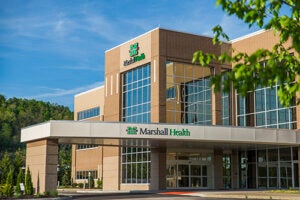 Marshall Health has been named to the 2023 list of "America's Best Employers by State" by Forbes magazine. Forbes partnered with the market research firm Statista to survey 70,000 employees across the United States at companies with more than 500 employees. Surveys were conducted anonymously, asking employees to rate their employer overall and in categories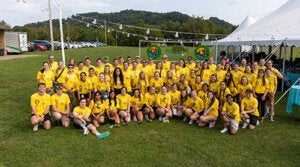 The Marshall University Joan C. Edwards School of Medicine's Standing Out in Our Field (SOIOF) 8 raised more than $100,000 for its student scholarship endowment. The annual event was held Saturday, Aug. 26, at the Barboursville Soccer Complex. "It's always wonderful to see the community come out to support our future physicians," said Linda S.