College of Science News Archive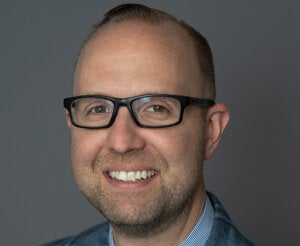 Marshall University's Dr. Josh Brunty, a faculty member in Cyber Forensics & Security, has been named head coach of the US Cyber Team, a team of talented cybersecurity athletes, coaches, and industry leaders put together by the US Cyber Games to represent the United States in global cybersecurity competitions.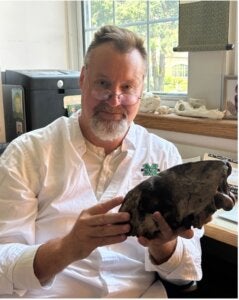 Marshall University's Dr. Robin O'Keefe has led research that was published today on the cover of the prestigious journal Science and demonstrates that the extinction of ice age mammals — dire wolves, sabretooth cats, horses and other species — was driven by a series of catastrophic fires in Southern California. O'Keefe, a professor of Biological
Students from Marshall University's forensic science master's degree program once again achieved the highest collective score in the nation on the Forensic Science Aptitude Test (FSAT), administered by the American Board of Criminalistics and used by students to demonstrate their knowledge of forensic science to potential employers.
Marshall University, building on its reputation as the premier cyber security academic institution in Appalachia and in an unprecedented move that will bolster national cybersecurity capabilities in protecting our nation's critical infrastructure, has received a substantial investment of $45 million from the state of West Virginia. This boost will establish a state-of-the-art Institute for Cyber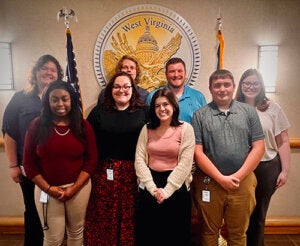 Eight Marshall University cyber students kicked off a nearly yearlong internship this summer with the West Virginia Department of Homeland Security's Fusion Center, where they will rotate through positions with the Fusion Center's Open-Source Intelligence Threat Group, Human Trafficking Section and Digital Forensics Lab. They will also meet with agency partners to get a better understanding of agencies' collaboration efforts.
Marshall University welcomes 120 rising ninth-graders from throughout West Virginia next week for its annual Health Science and Technology Academy (HSTA) "Fun with Science" Summer Institute.
Marshall University's cyber competition team placed 14th of 450 colleges and universities in the National Cyber League's Spring 2023 season. Students performed in individual and team events that showcase the real-world cybersecurity skills they would use in the workplace.
Marshall University, in collaboration with the Joint Force Headquarters-Department of Defense Information Network (JFHQ-DODIN), U.S. Cyber Command (USCYBERCOM) and West Virginia University, are working together to establish a National Center of Excellence for Cyber Security in Critical Infrastructure in West Virginia. In support of the partnership, Marshall plans to develop a state-of-the-art Information Technology and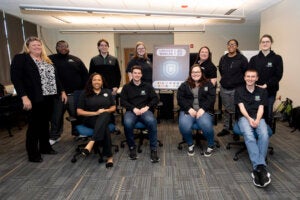 Eight Marshall University students participated last month in the world's largest international cyber defense exercise, run virtually by the NATO Cooperative Cyber Defence Centre of Excellence in Tallinn, Estonia. The students traveled to Morgantown to partner with the U.S. Blue Team for the exercise, hosted by the West Virginia National Guard, under the leadership of
Two Marshall University faculty members are among the co-principal investigators on a neuroscience research project for which $20 million in National Science Foundation (NSF) grant funds were announced Monday as part of NSF's Established Program to Stimulate Competitive Research (EPSCoR).