College of Health Professions News Archive
The Marshall University Minority Health Institute will hold a ceremony at 11 a.m. Friday, Sept. 15, to  unveil a home at 1211 19th St.  as part of the Livable Housing Project. The Livable Housing Project was established through a groundbreaking collaboration between UniCare Health Plan of West Virginia and the Marshall University Minority Health Institute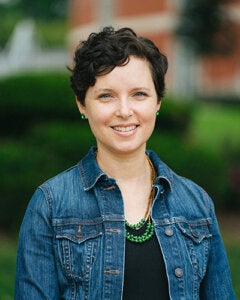 Marshall University Communication Disorders faculty member Jennifer Baker was recently certified as a Structured Literacy Dyslexia Specialist. The certification is provided by the Center for Effective Reading Instruction, which is an affiliate of the International Dyslexia Association. The certification process included coursework, a supervised clinical practicum, and a comprehensive exam. Baker is an assistant professor
Marshall's School of Nursing is set to begin a unusual partnership this fall with Glenville State University.
Speech and Hearing Center Clinical Supervisor Nikki Dudley has become one of the few certified brain injury specialists in the region after a rigorous program.
Marshall University School of Kinesiology professors and students played an important role at the 2023 National Athletic Trainers' Association annual convention.
516 words (2 mins) A recent School of Medicine graduate presented at national conference after collaborating with the biomechanics program and using the biomechanics lab. What you need to know: Dr. Jaineet Chhabra, a graduate of the Joan C. Edwards School of Medicine, presented research titled "Visual Perception Training for Basketball Affects Lower Extremity Motion
459 words (1 3/4 mins) Students and faculty from the School of Nursing will present and take part in conferences in International Nursing Conference in Thailand. What you need to know: It's the first International Conference on Palliative Care and Family Health Nursing. The two-day conference, June 26-27, is hosted by Thammasat University in Bangkok,
Marshall University's Speech and Hearing Center and the Huntington Scottish Rite Foundation will hold their 21st Rite Care fundraising dinner, Saturday April 22, at 6 p.m. in BE5 of the Memorial Student Center.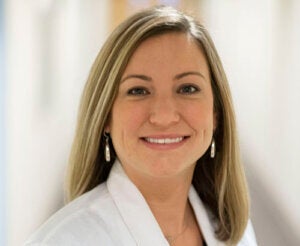 Marshall University Doctor of Nursing Practice student Emily Hankins has been selected to represent Marshall on the West Virginia Organization for Nursing Leadership (WVONL) board.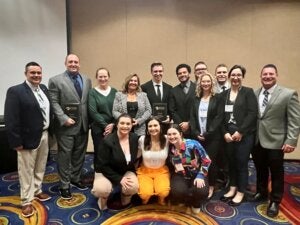 Members of the Marshall University Athletic Training department at Marshall University were among those to present their work at the 2023 West Virginia Athletic Trainers' Association Symposium recently. Members of the Athletic Training community gather each year to take a closer look at those doing research in their fields as well honor those making a