College of Business News Archive
Marshall University's Center for Innovation and Entrepreneurship (iCenter) has announced the Marshall University Innovation Catalyst program (MUIC program), a first-of-its-kind program in higher education aimed at training the educational community in design thinking, an iterative, collaborative approach to creating innovative solutions. Design thinking is at the forefront of the most in-demand skills and has produced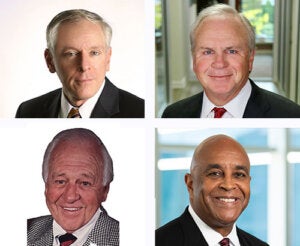 Marshall University's Lewis College of Business has announced the names of its 2023 inductees into the Business Hall of Fame. The Business Hall of Fame Class of 2023 includes: Charles R. Hageboeck, president and CEO of City National Bank and City Holding Company; Dr. Robert A. Hess, president and co-founder of OVP HEALTH; H.D. "Dutch"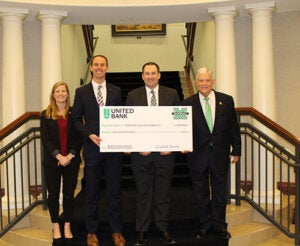 The Marshall University Foundation and United Bank have announced that the bank has pledged a $100,000 gift in support of the new Brad D. Smith Center for Business and Innovation at Marshall University.
The iCenter in Marshall University's Lewis College of Business is among 25 business school programs highlighted in the Innovations That Inspire member spotlight program of AASCB International — the world's largest business education alliance.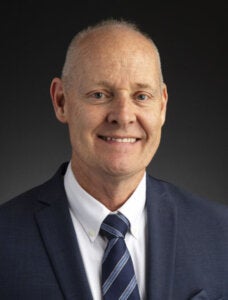 Marshall University announced Friday, April 14, that Dr. Don Capener will assume the deanship of the Lewis College of Business, effective July 3.
Marshall University's Society for Advancement of Management (SAM) Chapter received several awards at the SAM International Business Conference 2023.
Students from Marshall's Lewis College of Business, Brad D. Smith Schools of Business, earned second place in an international sustainability-themed case competition, hosted by Beta Gamma Sigma (BGS) with the Foundation for Environmental Stewardship (FES).
West Virginia students in 9th, 10th, and 11th grades interested in exploring entrepreneurship as a career option can begin by applying to the West Virginia Governor's School of Entrepreneurship (WVGSE), a no-cost program for eligible students. Marshall University, through the faculty and staff of its Elizabeth McDowell Lewis College of Business, will host WVGSE for the third consecutive year.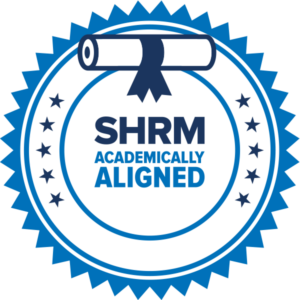 Marshall University has been recognized for aligning its Master of Science in Human Resource Management degree with the Society for Human Resource Management (SHRM) HR Curriculum Guidebook and Templates.
Four Marshall University students were named University Innovation Fellows by Stanford University's Hasso Plattner Institute of Design. The global University Innovation Fellows program aims to empower student leaders to increase campus engagement using innovation, entrepreneurship, creativity and design thinking. The Marshall students named to the program include: Maddy Branham, Marketing, Class of 2023 Isabella Schrader,