College of Arts and Media News Archive
Marshall University's W. Page Pitt School of Journalism and Mass Communications (SOJMC) is welcoming four new members to its Hall of Fame. Katherine L. "Kitty" Dooley, Caryn Schafer Gresham, Jason Pheister and Mark Truby will be inducted into the hall during a ceremony this spring. "This year's class of inductees is another stellar example of
Marshall University's chapter of the Public Relations Student Society of America (PRSSA) will host an induction ceremony into the West Virginia Public Relations Hall of Fame from 6 to 8 p.m. Thursday, Nov. 16, at Brad D. Smith Foundation Hall.
Marshall University's production of William Shakespeare's "The Winter's Tale" will be delayed one week later than originally announced. The postponement is due to unforeseen circumstances, but the show will be presented at 7:30 p.m. nightly Tuesday through Saturday, Nov. 14-18, in the Francis-Booth Experimental Theatre at the Joan C. Edwards Performing Arts Center.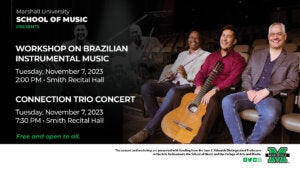 The Marshall University School of Music will present an evening concert and an afternoon workshop on Brazilian instrumental music with Connection Trio, on Tuesday, Nov. 7.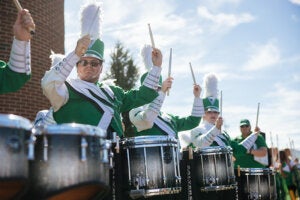 Marshall University will host 31 high school marching bands on Saturday, Oct. 28, for the annual Tri-State Marching Championships. The event begins at 11:30 a.m. at Joan C. Edwards Stadium and is presented by Marshall's School of Music and marching band, the Marching Thunder, in conjunction with its student band and service fraternity, Kappa Kappa
The Marshall University School of Music will present "Triple Treble, a Faculty Recital" at 3 p.m. Sunday, Oct. 29, at Johnson Memorial United Methodist Church, located at 513 10th St., Huntington. The faculty performers will include Dr. Wendell Dobbs on flute, Dr. Elizabeth Reed Smith on violin and viola and soprano Dr. Carline Waugh. The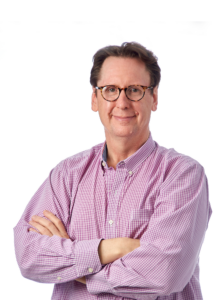 HUNTINGTON, W.Va. – Award-winning podcaster Trey Kay is bringing his program Us & Them to Marshall University's campus for a deep discussion about diminished trust in science. "Diminished Trust: How Do We Restore Faith in Science?" is scheduled for 4 p.m., Thursday, Oct. 19, in Marshall University's Drinko Library Atrium. Kay will talk with Dr.
The Marshall University School of Theatre and Dance will present "The Book of Will" by Lauren Gunderson at 7:30 p.m. Wednesday-Saturday, Oct. 4-7, at the Joan C. Edwards Playhouse. The show tells the true, Elizabethan-era story of London actors Hendry Condell and John Heminges, who take on the challenge of compiling the First Folio of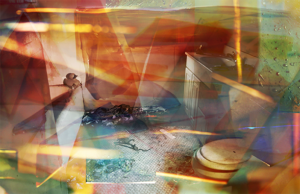 The Marshall University School of Art and Design will present the exhibit "Piercing Lights, Silent Shadows: Stories of Appalachian Identity" from Monday, Oct. 2, through Friday, Nov. 3, in the Birke Art Gallery, located in the Visual Arts Center at 927 3rd Ave. A reception is planned for 5 to 6:30 p.m. Thursday, Oct. 12.
The Marshall University School of Music will present "American Music for Trombone and Piano," a concert featuring faculty members Dr. Michael Stroeher on trombone and Dr. Johan Botes on piano. The concert will take place at 3 p.m. Sunday, Sept. 17, in Smith Recital Hall and will feature three pieces by forgotten American masters. "The