MURC News Archive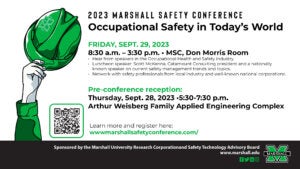 The Marshall University Research Corporation and Occupational Safety Program Advisory Board will host the 2023 Marshall Safety Conference from 8:30 a.m. to 3:30 p.m. Friday, Sept. 29, in the Don Morris Room of the Memorial Student Center on Marshall's Huntington campus. Participants can hear from speakers in the occupational health and safety industry, including luncheon
The Marshall University Technology Transfer Office (TTO) will present two free seminars regarding intellectual property Wednesday, Sept. 13.  The first seminar will be held at the Joan C. Edwards School of Medicine's Neuroscience Conference Room in Huntington from noon to 1 p.m. and will focus on medical- and health-related intellectual properties. The second seminar will
The Marshall University Research Corporation (MURC) has announced its selection of Cayuse as Marshall University's new research management software. This partnership marks a significant step forward in streamlining and enhancing Marshall University's research administration processes. Cayuse is a renowned leader in providing comprehensive solutions for research administration, compliance and funding to over 650 research institutions
The Marshall University Center of Excellence for Recovery, in collaboration with Westbrook Health Services, has received a $3 million grant from the Health Resources and Services Administration's (HRSA) Rural Communities Opioid Response Program. This grant aims to address the pressing issue of opioid use in rural West Virginia by expanding access to Medications for Opioid
The West Virginia Behavioral Health Workforce and Health Equity Training Center (also known as the training center), an initiative of the Marshall University Center of Excellence for Recovery, is hosting: "Xylazine, Overdose, and Underserved Communities: An ORN Regional Summit." This summit, organized in collaboration with the Opioid Response Network (ORN), is set to take place
The West Virginia Collegiate Recovery Network (WVCRN), an innovative partnership offering peer recovery support services on nine higher education campuses, has released an official white paper on the cost-effective investment of collegiate recovery programs (CRPs) on higher education campuses. The paper was released in collaboration with the Association of Recovery in Higher Education (ARHE), Safe Project and Students Recover.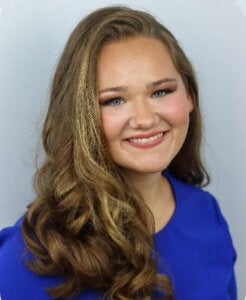 A local student will represent the university and community on national Office of Juvenile Justice and Delinquency Prevention's Opioid Affected Youth Advisory Board.
284 words (1 1/4 mins) Walking for Recovery, hosted by the Marshall University Collegiate Recovery Community and Huntington Pride, will take place Saturday, June 24, from 4 to 7 p.m. at the Marshall University Memorial Fountain. What you need to know: Walking for Recovery is a community-driven initiative that brings together individuals, organizations, and public
Marshall University President Brad D. Smith today announced that Brandon Dennison, founder and CEO of Coalfield Development, will join Marshall as vice president of economic and workforce development, effective July 1, 2023. The new post is part of Smith's goal to position the university as a prosperity platform for West Virginia and beyond. "Marshall has
Marshall University's Center of Excellence for Recovery, in collaboration with Community Connections Inc., PEP (Prevention Empowerment Partnership) and CADCA (Community Anti-Drug Coalitions of America), has announced the university's first-ever Youth Empowerment Summit, a transformative event aimed at inspiring and equipping young leaders to make a positive impact on their communities. The summit will be held on Monday, June 5, and Tuesday, June 6, at the Memorial Student Center on Marshall's Huntington campus.