News Release News Archive
Two Marshall University faculty members are among the co-principal investigators on a neuroscience research project for which $20 million in National Science Foundation (NSF) grant funds were announced Monday as part of NSF's Established Program to Stimulate Competitive Research (EPSCoR).
The Marshall University Research Corporation has announced the winners of the Summer 2023 and Fall 2023 Undergraduate Creative Discovery and Research Awards and the Fall 2023 and Spring 2024 John Marshall Scholars Award program.
The Carter G. Woodson Lyceum at Marshall University is accepting applications for its fifth Summer Institute on Black History through May 31.
Students and alumni from Marshall University's public radio station, WMUL-FM, have been honored with over 60 awards from several journalism and broadcasting organizations so far for the 2022-23 year.
Four Marshall University students have been awarded internship grants from Marshall's Office of Career Education. The grants were presented for any experiential learning — including internships, clinicals, research or field experience — to students who met requirements and submitted competitive applications this spring. They were awarded a total of $5,900.
Marshall University Art Professor and Drinko Fellow Sandra Reed has a solo art exhibition on view in Room 119-A of Smith Hall, formerly the Birke Art Gallery. It will be open from 3 to 5 p.m. Wednesdays, May 3 and 10, and from 12:30 to 2:30 p.m. Fridays, May 5 and May 12.
The iCenter in Marshall University's Lewis College of Business is among 25 business school programs highlighted in the Innovations That Inspire member spotlight program of AASCB International — the world's largest business education alliance.
Marshall Health is offering free sports physicals by appointment to middle and high school students Thursday, June 8, 5 to 8 p.m., at Marshall Sports Medicine Institute (MSMI), located at 2211 Third Avenue, Huntington.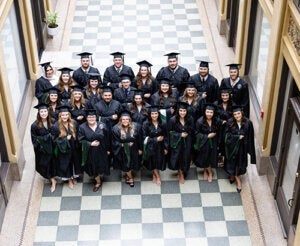 The Marshall University Joan C. Edwards School of Medicine awarded degrees to 106 students during graduation events Friday, April 28, at the Keith-Albee Performing Arts Center in Huntington. Master of Medical Science degrees were awarded to the 25 inaugural graduates of the physician assistant program during a ceremony at noon. The 28-month program was established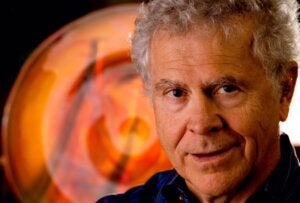 Homer Hickam, the bestselling author of Rocket Boys, which was the basis for the movie October Sky, will appear on Marshall University's Huntington campus Thursday, May 4. An invitation-only reception and lecture will take place beginning at 4:30 p.m., but the community is invited to an open lecture at 6 p.m. in room BE-5 of the Memorial Student Center.