News Release News Archive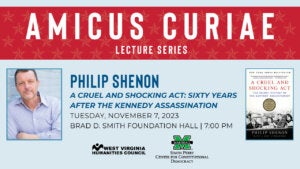 Marshall University's Amicus Curiae Lecture Series on Constitutional Democracy will feature Philip Shenon, author of the award-winning book, A Cruel and Shocking Act: The Secret History of the Kennedy Assassination.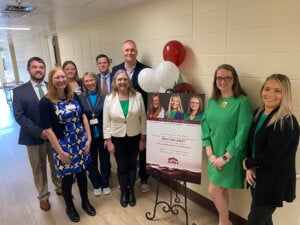 Child and adolescent behavioral telehealth services are now available in Hinton, W.Va., thanks to a new collaboration between Appalachian Regional Healthcare and Marshall Health Network.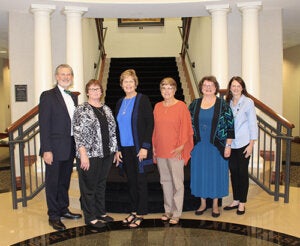 The Marshall University Foundation has announced a gift of $1,715,949.13 toward the College of Education and Professional Development bequeathed by Hazel Shrader, a three-time graduate of Marshall University. "Hazel would like to help any student who is trying but needs help," said Barbara Holesapple, a friend of Shrader's. "She would be pleased to know she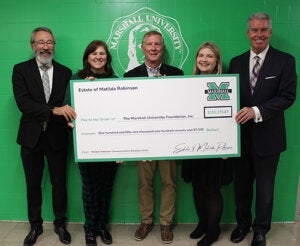 The Marshall University Foundation has announced a gift of $151,170.87 bequeathed by Matilda Robinson toward the Marshall University Speech and Hearing Center within the Department of Communication Disorders.
The Marshall University Foundation Inc. has announced the establishment of the Jerry R. Keyser Scholarship for $300,000 designed to support and nurture aspiring biology majors at Marshall University. The scholarship is endowed by Jerry Keyser.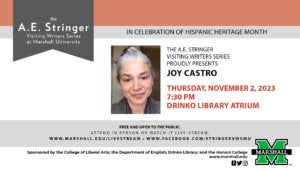 The A.E. Stringer Visiting Writers Series continues this fall with Joy Castro on Thursday, Nov. 2, in the Drinko Library Atrium on Marshall University's Huntington campus. In celebration of Hispanic Heritage Month, Marshall's Department of English, College of Liberal Arts, Honors College and University Libraries present the award-winning author of Flight Risk.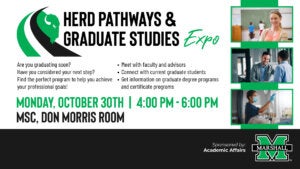 Marshall University will welcome prospective graduate students at the Herd Pathways and Graduate Studies Expo on its Huntington campus Monday, Oct. 30.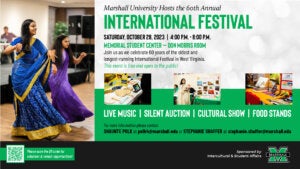 West Virginia's oldest and longest-running International Festival will be held Saturday, Oct. 28, on Marshall's Huntington campus.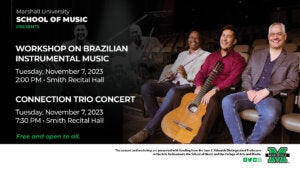 The Marshall University School of Music will present an evening concert and an afternoon workshop on Brazilian instrumental music with Connection Trio, on Tuesday, Nov. 7.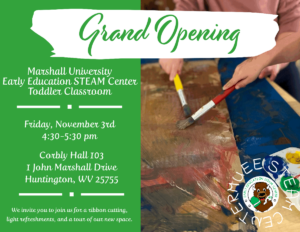 A grand opening and ribbon-cutting for the newest classroom in the Marshall University Early Education STEAM Center will take place at 4:30 p.m. Friday, Nov. 3, at the center, which is located in Corbly Hall on Marshall's Huntington campus.  The newly renovated classroom is designed for toddler-aged children ages 2 to 3 years old. Children