Class of 1954 & 1962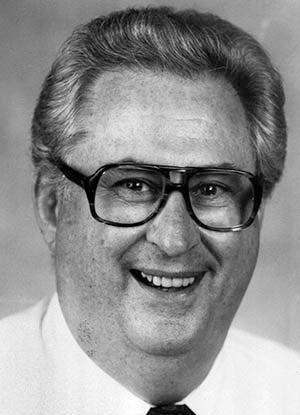 A Beckley native, Rorrer attended Beckley College for two years, moving to Marshall in 1952. He began his career with the Huntington newspapers on a part-time basis as a student and was employed as a Herald Dispatch sportswriter in 1953. After receiving his Marshall degree in 1954, he served as a Marine Corps officer until 1958 when he rejoined the Herald-Dispatch.
Known among his friends and readers as one of the Thundering Herd's most ardent supporters, George Rorrer wrote about Marshall athletic events for more than a decade while a sports writer and sports editor of The Huntington Herald-Dispatch. He was named sports editor of the Herald-Dispatch in 1962 and completed his master's at Marshall the same year. In 1970 Rorrer moved to the Louisville Courier-Journal, but two years later he became director of athletic public relations for the University of Louisville, and then returned to the Courier-Journal in 1973 to cover professional sports teams including the Kentucky Colonels, the Cincinnati Bengals and Reds, the Louisville Redbirds and the Indianapolis Colts. He also covered University of Kentucky sports. He is the author of two books about the Louisville Redbirds Class AAA baseball team.
Rorrer retired from the Marine Corps reserve in 1978 as a lieutenant colonel.