Class of 2000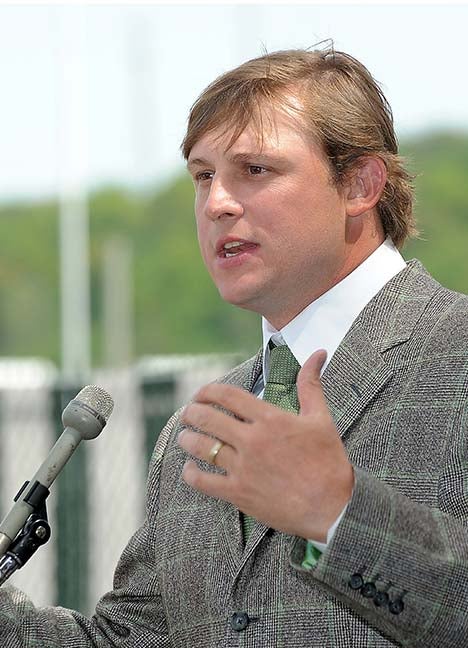 This Son of Marshall is one of its most well-known and highly respected.  A broadcast journalism major, Pennington was a finalist for the Rhodes Scholarship and Heisman Trophy while at Marshall before enjoying a successful 11-year career as a quarterback in the National Football League.
Pennington is recognized as a standout quarterback for the Marshall Thundering Herd and for his time in the NFL with the New York Jets and Miami Dolphins. Pennington is the only player to win AP NFL Comeback Player of the Year Award twice, receiving the honor in 2006 and 2008. Following his retirement from playing football in 2010, Pennington spent time in the broadcast booth as an NFL announcer for FOX.
He has helped the university raise millions of dollars through the Vision Campaign for Athletics, and he has helped the Tri-State area through his 1st and 10 Foundation.