Class of 1980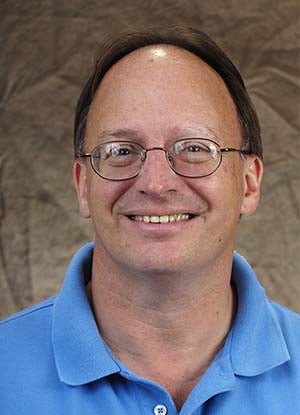 It was often said that Mike Cherry made writing look really easy. "He loved the craft of putting the right flow of words into print. He could turn a phrase as adeptly as he could his beloved sports car." This quote was written after Cherry passed in 2010 following a 25-year career as a sportswriter.
Known for his witty and fair reporting, Cherry spent most of his career covering college athletics in West Virginia. He worked in the Marshall University Athletic Department after graduation, and then moved on to become an award winning sports writer. He worked for the Charleston Gazette from 1985 to 1994 and for the Daily Mail from 1994 to 2005. He covered Marshall University and and West Virginia University athletics including the Mountaineers' run to the NCAA basketball Elite Eight in Albuquerque. He later worked for Florida Today and freelanced for The Sporting News.
Peers described Cherry as "looking for good stories, but always telling the truth." He gained respect of coaches, players, fans and readers, going beyond simply reporting the game, bringing readers into the spirit of the event but never crossing the line into opinion.