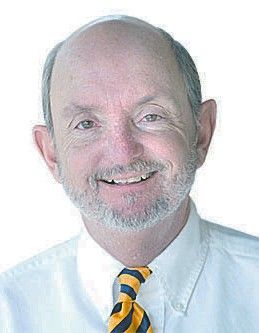 A Marshall University alumnus has received the 2016 Pulitzer Prize in Editorial Writing.
Huntington native John Hackworth, editor of the Sun Newspapers in Charlotte Harbor, Florida, received the award for a series of editorials calling for an investigation into the death of an inmate at Charlotte Correctional Institute.
A veteran journalist who has been with the Sun for 20 years, Hackworth graduated from Marshall in 1971 with a bachelor's degree in journalism. He previously worked for Knight-Ridder in Myrtle Beach, South Carolina, the Ashland Daily Independent in Ashland, Kentucky, and The Herald-Dispatch in Huntington.
The recipients of this year's Pulitzer Prizes were announced yesterday afternoon at a press conference in Columbia University's Pulitzer Hall.
The Pulitzer Prize Board awarded the prize to Hackworth "for fierce, indignant editorials that demanded truth and change after the deadly assault of an inmate by corrections officers." They said his editorials "fanned the flames with locals who were stunned by the apparent lack of concern by authorities over this brutal death."
To read Hackworth's award-winning columns, visit www.pulitzer.org/winners/john-hackworth-sun-newspapers.
Another Marshall alumnus and former Daily Independent reporter, Julia Keller, captured the Pulitzer Prize for feature writing in 2005. Keller won the award for her three-part series on a 10-second tornado that ripped through Utica, Illinois. The Pulitzer Prize Board described Keller's account of the tornado, which was published in December 2004, as "gripping" and "meticulously constructed." She graduated from Marshall with a bachelor's degree in 1976 and a master's degree in 1981—both in English.