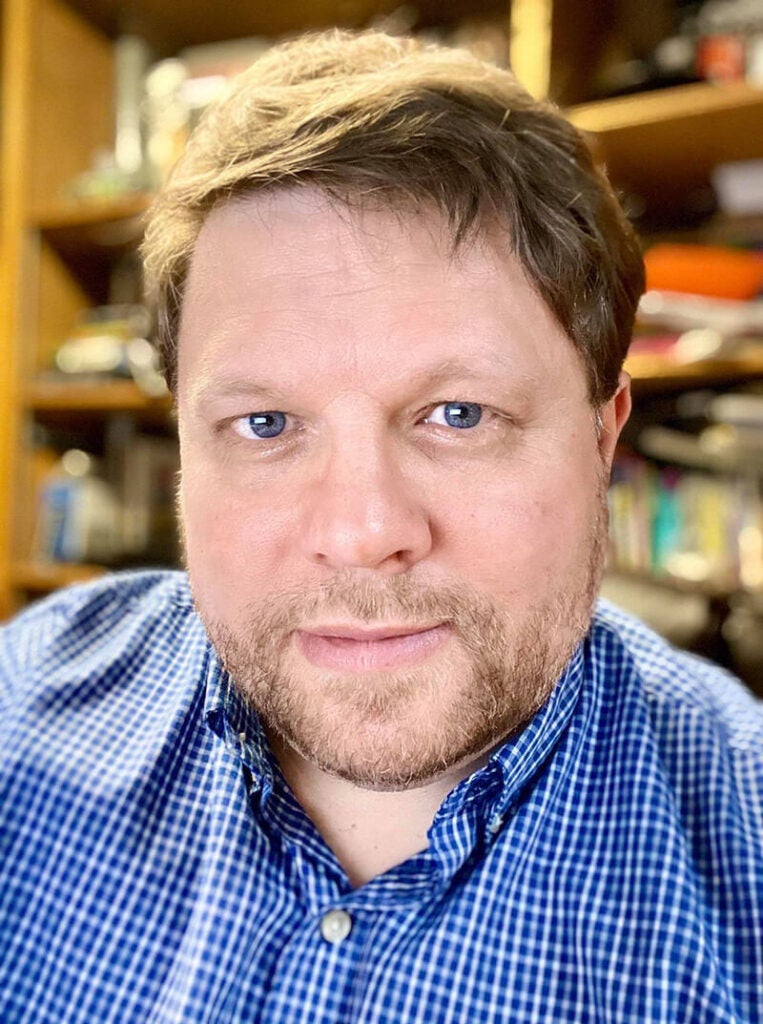 Director & Professor, W. Page Pitt School of Journalism & Mass Communications
Faculty
Communications Building
Biography
Dr. Rob Quicke is a professor and director of the W. Page Pitt School of Journalism & Mass Communications at Marshall University, West Virginia. Previously he was a tenured Professor of Communication at William Paterson University of New Jersey, and Chair in leadership of the Communication Department from 2017 to 2021. In that role, Quicke oversaw a department of over 900 students enrolled in the department's programs, including five distinct academic concentrations, an MA program, and 22 full-time faculty. Quicke was also General Manager of the award-winning WPSC 88.7 FM in Wayne, New Jersey (NYC market) from 2007 to 2021.
Before New Jersey, Quicke was General Manager of Chicago's award-winning WXAV 88.3 FM at St. Xavier University from 2002 to 2007, while serving as Director of Student Media. In addition to advising an award-winning weekly student newspaper, The Xavierite, under Dr. Quicke's leadership WXAV won a 2004 Silver Dome Award for broadcasting excellence from the Illinois Broadcasters Association. He was also elected 1st Vice-President of the Illinois College Press Association.
In 2012, '13, '17, and '18, WPSC was named as Best College Radio Station in the Nation (Over 10k Students) by the Intercollegiate Broadcasting System. In 2018, WPSC was awarded the Marconi Award for Non-Commercial Station of the Year from the National Association of Broadcasters. In 2021, WPSC won the Marconi Award for Best College Radio Station of the Year. In 2013, Dr. Quicke was recognized with the Outstanding Service Award from the Intercollegiate Broadcasting System for his dedication to academic broadcasting. In 2020, Quicke was awarded the Joel Willer Award for Exceptional Dedication and Service to Electronic Student Media by College Broadcasters, Inc.
Dr. Quicke's is also founder of College Radio Day and co-founder of the fastest-growing international college radio movement in the world, World College Radio Day (WCRD). President Obama, President Biden, and the late Queen Elizabeth II have officially recognized and supported WCRD, which launched in 2011 by Coldplay's Chris Martin. In 2016, President Obama wrote that "on College Radio Day, we pay tribute to the ways radio has enabled students – and all of us – to help shape a more inclusive society." Over 1,000 college radio stations in 53 countries have participated in the last decade. In 2022, President Biden wrote, "May this event continue to bring people together and bring all of us a great listening experience for years to come." WCRD is officially recognized by the National Day Calendar in the USA.
PhD, Regent University 2010 Major: Communication Studies
MA, Oxford University, 2001 Major: English Language & Literature
MA, Goldsmiths College, University of London, 1998 Major: RadioSupporting Areas of Emphasis: Radio Journalism
BA, Oxford University, 1997 Major: English Language & Literature