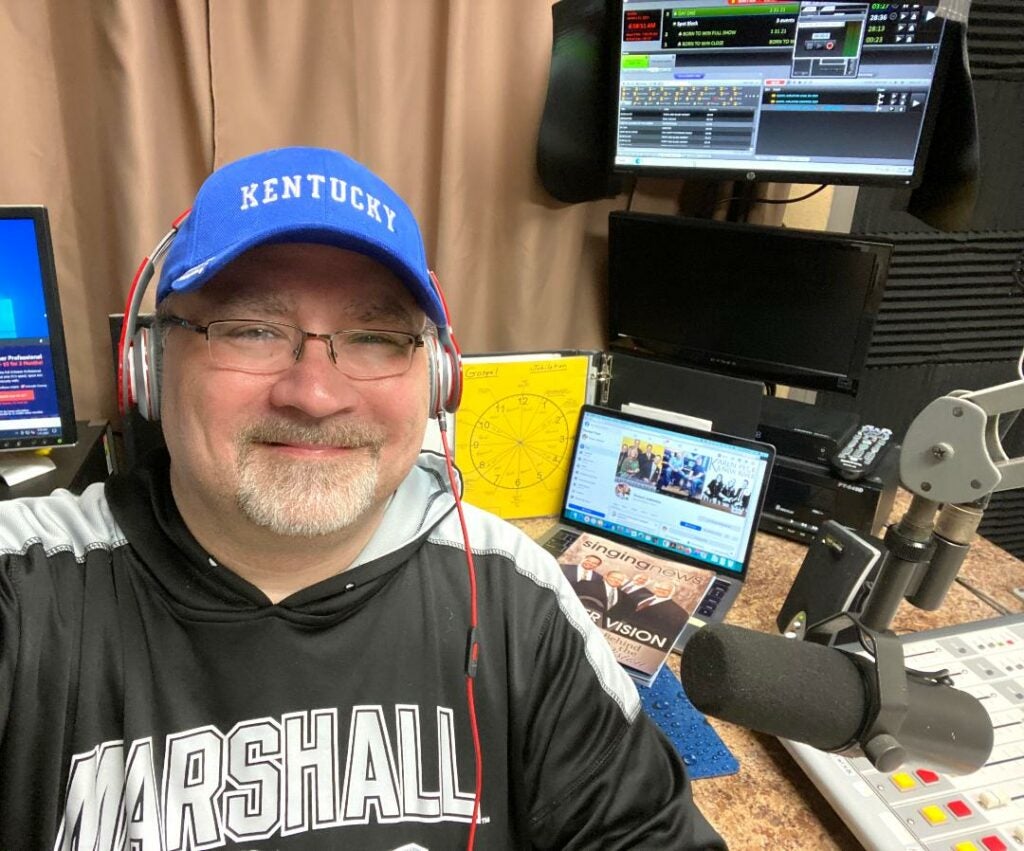 Public Relations
PRSSA, Adviser
Faculty
Smith Hall Communications 134A
304-696-2735
Biography
Dr. Terry L. Hapney, Jr., tenured full professor of public relations and journalism in the W. Page Pitt School of Journalism and Mass Communications in the College of Arts and Media at Marshall University, is a 30-plus year journalism and mass communications scholar-practitioner who has worked professionally in public relations; marketing; advertising; radio; television; for newspapers; for magazines; as a university administrator; and as a public relations, journalism, communication, English, marketing, and advertising professor.
Dr. Hapney served as the chief integrated strategic communications administrator for a state university in Ohio for many years, and worked in a similar capacity for a large broadcasting company—at which his on-air work was named the highest-rated midday and evening radio shows in the market's ratings. His many years at the public university in the Buckeye State found him in the roles of director of communications, assistant to four university presidents, and journalism/communication/English professor.
Currently serving as the faculty adviser to MU's Public Relations Student Society of America (PRSSA) chapter (one of the oldest chapter's in the United States), Dr. Hapney's experience also includes a decade's work as an adviser to a student newspaper at the university level, in addition to advising a college student radio group.
Dr. Hapney serves as a news anchor for a Tri-State radio broadcasting company, and a writer and columnist for newspapers and magazines in the southern Ohio, northeast Kentucky, and western West Virginia region. He hosts a weekly radio show on two radio station over-the-air signals— streaming live worldwide and offered through a podcast distributed internationally.
Holding a Bachelor of Arts in communication (B.A.) from the University of Kentucky, a Master of Arts in journalism (M.A.J.) from Marshall University, and a Master of Arts in public relations (M.A.) from Kent State University, Dr. Hapney's Ph.D. is from the University of Dayton.
Dr. Hapney was named "The Dr. Hal Shaver, APR: Public Relations Educator of the Year" by the West Virginia chapter of the Public Relations Society of America (PRSA). His research is published in state, national, and international scholarly/peer-reviewed journals. Dr. Hapney's undergraduate and graduate students at MU have conducted many PRSA-award-winning campaigns for local and regional nonprofit organizations, raising a substantial amount of awareness and more than $150,000 for worthy causes. Awards include state PRSA Crystal Awards, regional PRSA Tribus Awards, as well as PRSA Diamond Awards (six-state region, including West Virginia, Ohio, Kentucky, Pennsylvania, Indiana, and Michigan).
For nearly a quarter century, Dr. Hapney has served as the broadcast co-anchor for the Ironton-Lawrence County Memorial Day Parade—the longest-running Memorial Day parade in the U.S.—carried via a live stream to people worldwide. He is also a long-time, active member of the Public Relations Society of America, having served as founder and president of the River Cities Chapter and secretary of the West Virginia Chapter.
Dr. Hapney is a lifelong resident of the Tri-State. He and his wife have two biological sons and a daughter they adopted from China. They reside on the banks of the Ohio River, along with their dogs and cats.