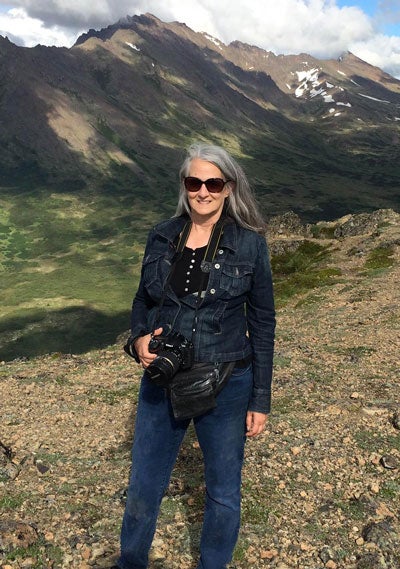 Biography
Janet Dooley is an emeritus associate professor of advertising, director of the W. Page Pitt School of Journalism and Mass Communications and past associate dean of the College of Arts and Media. She received her B. A. in Journalism with an advertising concentration from Marshall University, an M.S. in Communications from the University of Tennessee at Knoxville, and is A.B.D. in International and Intercultural Communications with a graduate certificate in Women's Studies at the University of Kentucky in Lexington.
Professor Dooley has been teaching at Marshall University since 1979, but before joining academia she worked in the industry in newspaper, in radio, in public information and as a communications director of a regional museum. She has taught copywriting, public relations, layout and design, media, research, strategy, and campaigns and often teaches other school of journalism and mass communications service courses and graduate classes. She is pleased to have fielded an American Advertising Federation (AAF) National Student Advertising Competition (NSAC) team each year during her tenure. Marshall's AAF teams have failed to place at the district level only 14 times since 1983.
Professor Dooley's affiliation with the AAF goes back to 1977 when she joined the Advertising Club of Huntington in West Virginia where she served on the board of directors for fourteen years with three terms as president. In 1986 the Huntington club recognized her with a Silver Medal. She has also been Third Lieutenant Governor of the 5th District AAF. She served on the AAF National Education Executive Council (formerly the National Academic Committee) from 1984 to 2012. She has co-advised Marshall's AAF chapter during her entire tenure, and she co-advised a Students in Free Enterprise team from 2004 to 2008.
Other professional memberships include American Academy of Advertising and the Association for Education in Journalism and Mass Communications. She is currently a Koppenhaver Center Fellow with the Lillian Koppenhaver Center for the Advancement of Women in Communications.
Her freelance and consulting clients include the National Show Horse News magazine, Cabell-Wayne Services for the Visually Impaired, Kid'stuff Restorations, and MOM U.S.A. Her research interests include international communication, environmental communications and issues concerning women and minorities in the field.
Community organizations in which she has participated include All West Virginia City, Huntington Endowment for the Arts, Appalachian Craftsmen, Family Leaning Center, Downtown Huntington Partners and Create Huntington.
​She is a 2002 recipient of the Marshall and Shirley Reynolds Professor of the Year, and she received the Marshall University Distinguished Service Award in 2006.