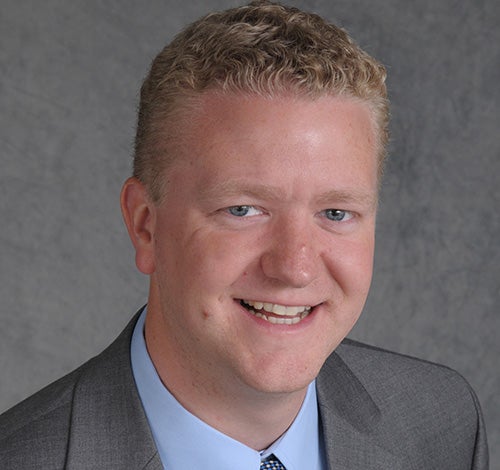 Marshall Health has announced that Charles A. Shumaker has been named department administrator for Marshall Surgery.
Shumaker joined the Marshall Health team in 2015 as the department administrator for Marshall Dermatology. Prior to coming to Marshall Health, he served as the manager of media and community relations for Cabell Huntington Hospital for seven years. Shumaker has also worked as a staff writer for The Charleston Gazette and director of youth ministries at Kenova United Methodist Church.
He is involved in the local community as the current president of the United Way of the River Cities and the Ceredo-Kenova Little League. Shumaker has a bachelor's degree in journalism and mass communications from Marshall University.
Shumaker oversees the day-to-day operations, administrative and human resources functions of Marshall Surgery, a 30-physician clinical department of Marshall Health with seven locations. In addition to general and advanced surgery, the department also encompasses ear, nose and throat specialists and plastic and reconstructive surgery.
—————–
Marshall Health is the academic medical team of the Marshall University Joan C. Edwards School of Medicine.