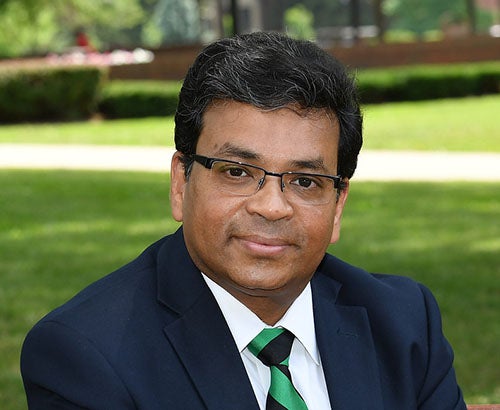 Dr. Avinandan "Avi" Mukherjee, dean of the Lewis College of Business and its Brad D. Smith Schools of Business, is available for interviews today and tomorrow regarding the impact of COVID-19 on entrepreneurship, supply chain issues and the economy as a whole. In addition to his role at Marshall, he serves as the current president of the Society for Advancement of Management and past president of the Business and Health Administration Association.
Media interested in learning more about the general economic climate, small business issues and "the new normal" as far as the response of businesses are encouraged to contact University Communications to set up a time to interview Mukherjee.
To learn more about the business programs Marshall offers, visit www.marshall.edu/cob.