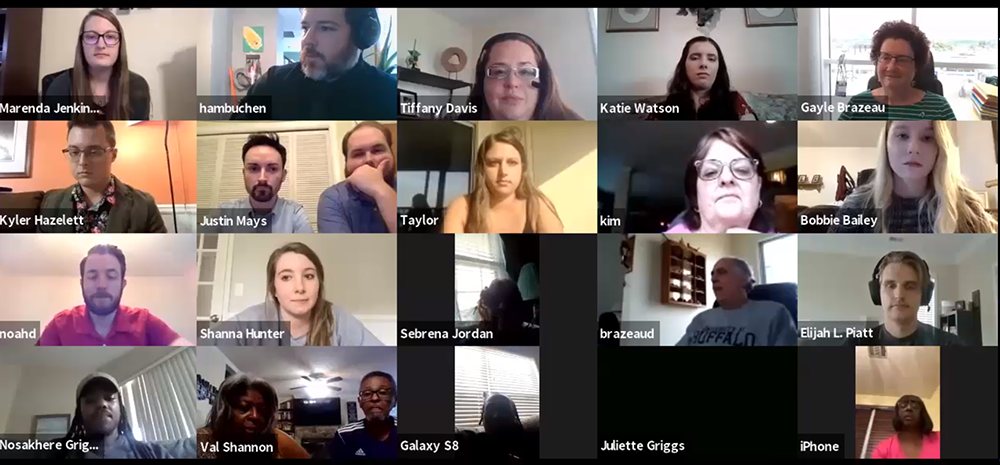 Ten Marshall University School of Pharmacy students and one faculty member joined the Rho Chi Society last night during a private, virtual induction ceremony.
The following students, who represent the top 20% of the Class of 2022, will receive their pins and certificates by mail later this month: Bobbie Bailey, Noah Dial, Nosakhere Griggs, Shanna Hunter, Justin Mays, Binh Phan, Elijah Piatt, Claire Shanholtzer, Katherine Watson and Chance Williams.
"We are very excited to welcome these students to this prestigious fraternity," said Kyler Hazelett, Class of 2021, president of the Rho Chi chapter.
Additionally, Tiffany Davis, Pharm.D., joins Rho Chi as a faculty member and co-advisor.
Rho Chi is the academic honor society for pharmacy. Marshall's chapter, established in 2018, is named Epsilon Xi. Its faculty advisors are Kimberly Broedel-Zaugg, R.Ph., M.B.A., Ph.D., and Michael Hambuchen, Pharm.D., Ph.D.
Members may be elected as professional or graduate students in pharmacy, members of faculties of schools and colleges of pharmacy, alumni who distinguish themselves in the profession or honorary members by special action of the society's executive council.