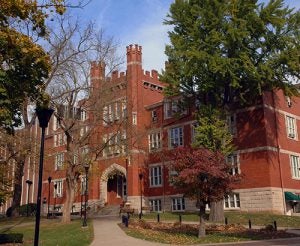 Marshall University's cyber forensics and security program is a finalist for the Forensic 4:Cast Digital Forensics and Incident Response (DFIR) Program or Training Course of the Year. Other finalists are Bloomsburg University's digital forensics program and Cellebrite's certified operator/physical analyst course.
Forensic 4:Cast's awards, established in 2009, honor organizations for exceptional work in 13 categories, also including DFIR Commercial Tool of the Year, DFIR Blog of the Year, Article of the Year, DFIR Groundbreaking Research of the Year, and DFIR Team of the Year.
The public helps choose the winning program and is able to cast votes online through July 17 at https://forensic4cast.com/forensic-4cast-awards/2020-forensic-4cast-awards/. The winner will be announced at the SANS Virtual DFIR Summit on July 17.
"We're honored to be a finalist for this year's Forensic 4:Cast awards," said John Sammons, chair of Marshall's cyber forensics and security program, which recently changed its name. "This nomination reflects the hard work our students and faculty have put in over the last several years to get the program where it is today. Marshall has a long-standing tradition of excellence in forensic science. This nomination carries on that tradition.
"As a practitioner-focused program, being nominated for this industry-driven award is especially rewarding," Sammons said. "Our goal from day one has always been to produce highly capable graduates that have the knowledge and skills needed to succeed in the real world."
Marshall's program boasts award-winning instructors who have professional experience and are national leaders in the field. The program also advises Marshall's national championship-winning Cyber Defense Team and has established professional partnerships that give students both hands-on experience and networking exposure. In recent years, a group of students, faculty, and staff from Marshall's program assisted in the liberation of nearly 40 child trafficking victims and the arrest of 10 suspected traffickers. They did so through a partnership with the non-profit group Operation Underground Railroad (O.U.R.). The effort involved sex trafficking in Latin America, the Caribbean and Southeast Asia.
This year's Forensic 4:Cast nomination isn't Marshall's first. Sammon's book, The Basics of Digital Forensics, was a finalist for the Digital Forensics Book of the Year in 2013.  Marshall nominees also have included alumna Nicole Odom, who was nominated in multiple categories. Marshall also received a nomination for Groundbreaking Research and Article of the Year for its work on Smartwatch Forensics.
To learn more about Marshall's cyber forensics and security program, visit https://www.marshall.edu/forensicsciences/dfia/.