Featured News Archive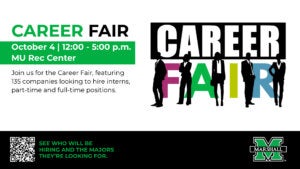 Marshall University's Office of Career Education and JCPenney at the Huntington Mall are teaming up to offer JCPenney Suit Up from 3 to 6 p.m. Sunday, Oct. 1. Marshall students, faculty and staff can receive a 30% discount on business attire purchased during the event, including an additional 30% off discount on sale-priced professional wear.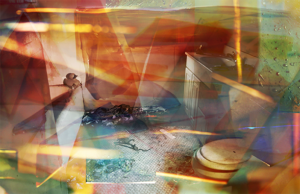 The Marshall University School of Art and Design will present the exhibit "Piercing Lights, Silent Shadows: Stories of Appalachian Identity" from Monday, Oct. 2, through Friday, Nov. 3, in the Birke Art Gallery, located in the Visual Arts Center at 927 3rd Ave. A reception is planned for 5 to 6:30 p.m. Thursday, Oct. 12.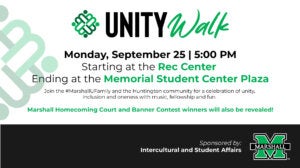 Homecoming week at Marshall University officially kicks off on Monday, Sept. 25, as faculty, staff, students, family and alumni come together as the #MarshallUFamily, in a bold display of unity, inclusion and oneness. The Unity Walk is a signature event, taking place each year with a march around Marshall's Huntington campus, followed by food, fellowship
Marshall University's Center for Innovation and Entrepreneurship (iCenter) has announced the Marshall University Innovation Catalyst program (MUIC program), a first-of-its-kind program in higher education aimed at training the educational community in design thinking, an iterative, collaborative approach to creating innovative solutions. Design thinking is at the forefront of the most in-demand skills and has produced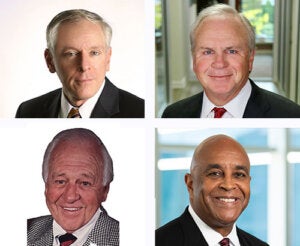 Marshall University's Lewis College of Business has announced the names of its 2023 inductees into the Business Hall of Fame. The Business Hall of Fame Class of 2023 includes: Charles R. Hageboeck, president and CEO of City National Bank and City Holding Company; Dr. Robert A. Hess, president and co-founder of OVP HEALTH; H.D. "Dutch"
Marshall Health now offers convenient dermatology care for patients in southern West Virginia through its newest collaboration with Boone Memorial Health (BMH). Dermatology services will be available every Tuesday, Wednesday and Thursday at the BMH Specialty Clinic at 716 Madison Avenue in Madison between 8 a.m. and 4 p.m.   Shane E. Cook, M.D., a
Marshall University's Mid-Ohio Valley Center (MOVC) will host a community listening session to discuss the future of the local workforce and regional economic development. The event is scheduled for Tuesday, Sept. 26, from 4:30 p.m. to 6:30 p.m. at the center, located at 1 John Marshall Way, Point Pleasant, WV 25550. Under the leadership of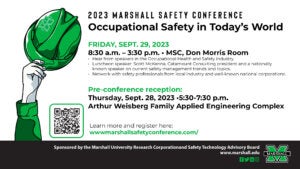 The Marshall University Research Corporation and Occupational Safety Program Advisory Board will host the 2023 Marshall Safety Conference from 8:30 a.m. to 3:30 p.m. Friday, Sept. 29, in the Don Morris Room of the Memorial Student Center on Marshall's Huntington campus. Participants can hear from speakers in the occupational health and safety industry, including luncheon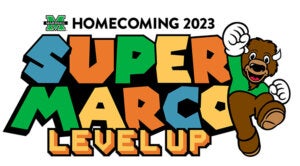 Marshall University has announced its 2023 Homecoming activities, promising a week filled with nostalgia, camaraderie and spirited festivities for students and alumni alike. The theme this year is "Super Marco: Level Up," which celebrates the history of video games throughout the years, as well as celebrating Marshall "leveling up" in stature. "We are thrilled to
The Marshall University School of Pharmacy has launched a student wellness program in partnership with Walgreens. The initiative will include resources to support physical, mental and financial health. "This comprehensive program, generously sponsored by Walgreens, underscores our commitment to educate and ensure the well-being of the next generation of pharmacists," said Eric Blough, Ph.D., dean