Greetings from The Chair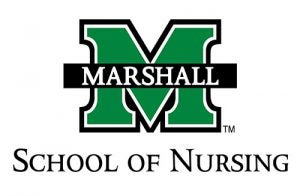 Welcome to the School of Nursing at Marshall University. We are the largest regional provider of nursing education located within a major university setting, and have access to resources which provide students with unique and varied experiences. In the Pre-licensure Bachelor's in Nursing (BSN) program we have campuses in Huntington, WV and in Point Pleasant, WV at the Mid-Ohio Valley Center (MOVC) campus. Additionally, we offer an online RN to BSN program for graduates of accredited Diploma or Associate Degree Nursing programs. Our Family Nurse Practitioner (FNP) Master's in Nursing Program is televised to multiple sites: the Erma Bird Higher Education Center in Beaver, WV;  Bluefield State College in Bluefield, WV;  MOVC in Point Pleasant, WV, and the South Charleston campus in South Charleston, WV. We also have online MSN programs in Nursing Administration (NA) and Nursing Education (NE).  And in collaborative with Shenandoah University School of Nursing in Winchester, Virginia, we offer Psychiatric/Mental Health Nurse Practitioner and Nurse Midwifery areas of emphasis.
We have a long history of excellence on the national RN licensure examination (taken by our Pre-licensure BSN students) and the Family Nurse Practitioner Certification Exam.  This is a direct result of the hard work on the part of our dedicated faculty who bring experience and passion into the educational process. In addition to traditional classroom methods of instruction, we also excel in the use of innovative technologies to enhance learning, including our dynamic online programs of study.
We exist in a challenging world for all health professions, especially the nursing profession. The need for nurses has never been greater and will only grow with the coming years. Many studies support the need for more nurses, especially those with BSN degrees and advanced degrees. It is the responsibility placed upon faculty to assure tomorrow's nurses are prepared and ready to assume leadership roles and safeguard our most vulnerable populations: the ill. To this end, the faculty stand ready to support student achievement and education at the undergraduate and graduate levels.
We hope you will consider joining us and become a son or daughter of Marshall University.
Sincerely,
Denise Landry, EdD, MSN, APRN-FNP
Chair, School of Nursing
Marshall University
To Request Information
ACEN Accreditation
The Baccalaureate and Master's/Post-Master's Certificate programs at Marshall University located in Huntington, West Virginia are accredited by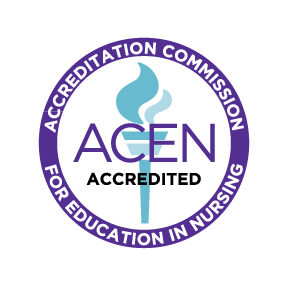 Accreditation Commission for Education in Nursing (ACEN)
3390 Peachtree Road NE, Suite 1400 | Atlanta, GA 30326
Phone: 404-975-5000
The most recent accreditation decision made by the ACEN Board of Commissioners for the Baccalaureate and Masters/Post-Master's Certificate Nursing Programs was continued accreditation.
Nurse-Midwifery Area of Emphasis
Shenandoah University's Nurse-Midwifery Program is accredited by the Accreditation Commission for Midwifery Education (ACME).
Accreditation Commission for Midwifery Education c/o American College of Nurse-Midwives
8403 Colesville Rd, Suite 1550 | Silver Spring MD 20910
Phone: 240-485-1800 | Fax: 240-485-1818
Psychiatric/Mental Health Nurse Practitioner Area of Emphasis
Shenandoah University's Psychiatric/Mental Health Nurse Practitioner Program is accredited by the Commission of Collegiate Nursing Education (CCNE)
Commission of Collegiate Nursing Education (CCNE)
655 K Street NW

Suite 750
Washington, DC 20001
Phone: 202-887-6791