Dr. Marybeth Beller, Associate Professor & Director of Masters in Public Administration (MPA)

---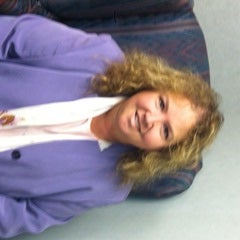 Smith Hall 705 | (304) 696-2763 | Email | Curriculum Vitae
Dr. Beller received her Ph.D. in Political Science in 2005 from the University of Kentucky, but started teaching at Marshall in 2000. She was awarded the Pickens Queen Outstanding Teaching Award in 2006 and served as the Associate Dean for the College of Liberal Arts from 2007 to 2009. She is currently advisor to the Cabell County Young Democrats and Pi Sigma Alpha, as well as the Campus Coordinator for the West Virginia Legislative Internships (Frasure-Singleton, Herndon, Rollins, and Burke internships – see "Internships' at left for more information).
Spring 2019 Office Hours
Wednesdays 10:00 AM – Noon
Fridays 10:00 AM – Noon
Also, available over email and/or by appointment
Courses Taught
PSC 104 – American National Government and Politics
PSC 105 – Fundamentals of Politics
PSC 202, American State Government and Politics
PSC 209 – International Relations
PSC 211 – Scope and Method in Political Science
PSC 408/508 – Middle Eastern Politics
PSC 411/511 – Latin American Politics
PSC 442/542 – Politics and Welfare
PSC 600 – Research Design
PSC 604 – Data Analysis
PSC 614 – Seminar in Comparative Politics
Research Interests
Dr. Beller is interested in issues surrounding welfare capitalism and women in the developing world.