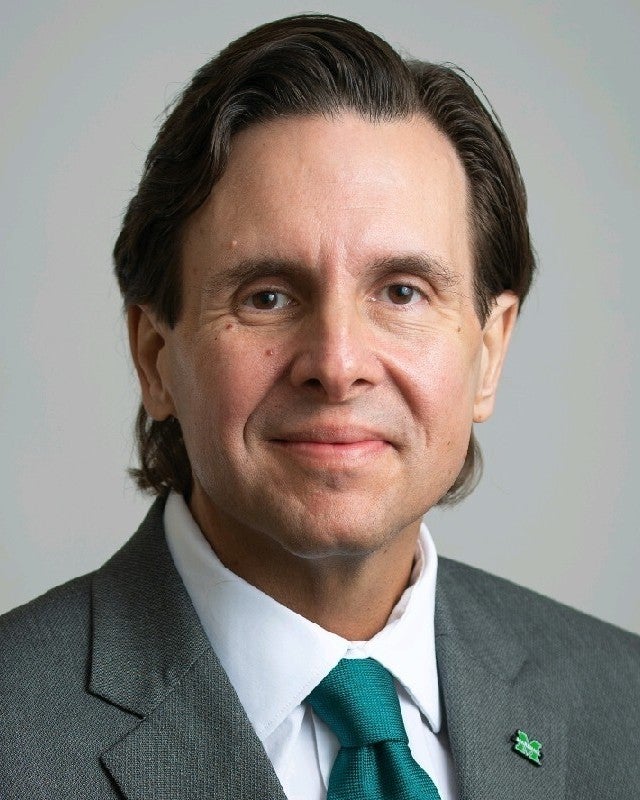 Chief of Staff for Academic Affairs
Executive Director, Rahal Center for Strategic Engagement
Old Main 200
304-696-3431
Biography
Glen Midkiff serves as chief of staff for academic affairs and executive director of the Rahal Center for Strategic Engagement. He manages the daily activities and oversees the division's strategic projects requiring cross-team collaboration. He is a member of the provost and senior vice president's core leadership team. He works closely with other members of the university leadership to provide meaningful synergy for external community activities. As needed, he also serves as the provost's liaison or representative in institutional initiatives and other university-wide projects.
Before joining academic affairs, Glen was the Director of Stakeholder Engagement in the Lewis College of Business, home of the Brad D. Smith Schools of Business, and was responsible for strategically identifying opportunities for partnerships and facilitating the college's engagement, and managing communications internally across all units as well as externally among multiple audiences, including alums, donors, potential students, faculty, and other stakeholders. As a talent specialist, he acted a liaison between the business community, faculty, and students. Glen connected stakeholders to showcase student work and intellectual understanding through innovative experiential learning initiatives such as internships and consulting projects. Additionally, he managed special events such as the Business Hall of Fame, CEO Panel, Dean's Distinguished Speaker Series, and the Cohen Business Professionalism Program.
His career in higher education includes bouts at Michigan State University and the University of Louisville, as well as ITT Tech and Mountwest Community & Technical College. He is completing his doctoral work in Higher Education Administration at The University of Southern Mississippi. Glen is a four-time graduate of Marshall University with a bachelor's, two masters' in adult and technical education and human resource management, and an education specialist degree.