Community Cares Week 2022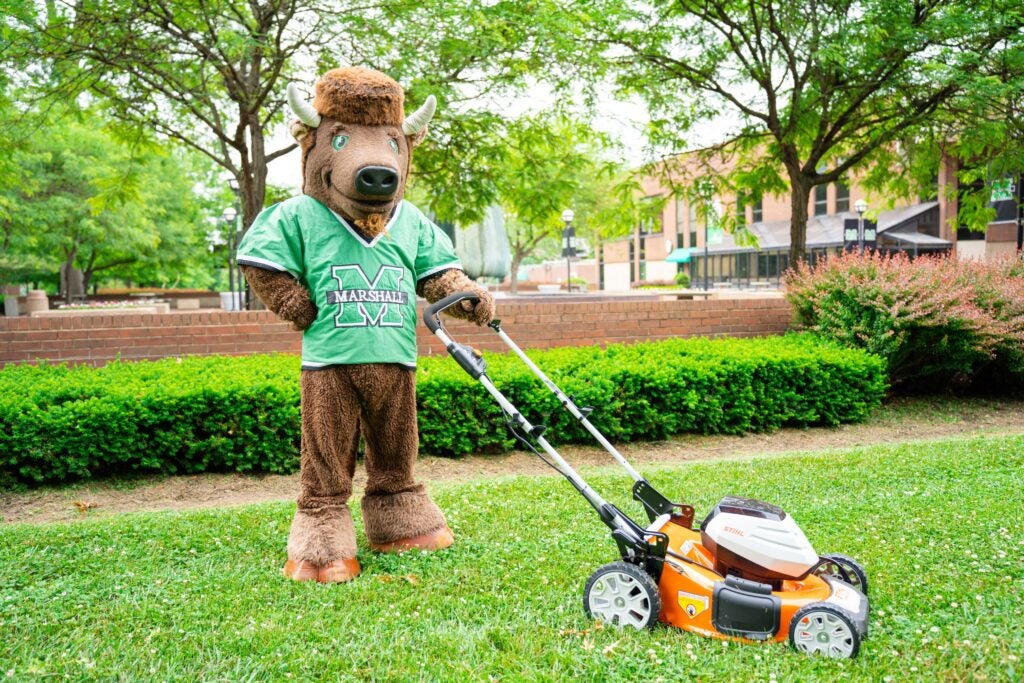 Marshall University's inaugural Community Cares Week: Giving Back to the Herd was a success, with hundreds of volunteers pitching in to make a positive impact on the university's Huntington campus.
The weeklong sweat equity event focused on engaging faculty, staff, students, community members, local businesses and alumni chapters to help check off "To Do List" items on the campus, while giving back to the university that has invested in them, as well.
A total of 451 people signed up to volunteer, working 1,240 service hours. Additionally, there were 53 staff members leading projects, 17 administrative volunteers, a dozen staff or cabinet members serving lunches and five VIP guests who drew daily raffle prizes.
Materials used for projects included:
280 flowers and shrubs
3 trees
720 bags of mulch
45 gallons of paint
20 gallons of gas for pressure washers
50 paint rollers
40 paint brushes
40 pan liners
10 rolls of painter's tape
10 rolls of painter's paper
The following tasks were completed by volunteers:
Landscaping
new plants, trees and mulch added around Marshall's One-Room Schoolhouse, Twin Towers East and Twin Towers West, Marshall Commons, Buskirk Hall, Holderby Hall, Prichard Hall, Smith Hall, Harless Dining Hall, Memorial Student Center, Arthur Weisberg Applied Engineering Complex, the Hal Greer statue along 3rd Avenue and the block M sign along Hal Greer Boulevard
weeds pulled across campus
shrubs trimmed across campus
Pressure Washing
Sidewalks and entryways across campus
Block M sign along Hal Greer Boulevard
Patio and planters at the Education Building
Marshall University sign at Old Main
Henderson Center bridge
Areas outside of East Hall, the Robert C. Byrd Biotechnology Center and the Arthur Weisberg Family Engineering Complex.
Painting
Areas across campus, including Joan C. Edwards Stadium, the outside wall of Morrow Library and outside doors, handrails and A/C panels at Twin Towers East, Twin Towers West, Buskirk Hall and Holderby Hall
painting bathroom stall doors on all six floors of Buskirk Hall
painting rooms in Wellman Hall
Carpentry
Bench replacements at the One Room Schoolhouse, Prichard Hall and the Science Building
Housekeeping
Corbly Hall, Prichard Hall, Harris Hall, Education Building, Memorial Student Center: dusting, cleaning windows, cleaning stairways, cleaning lobbies, cleaning classrooms and metal polishing
extensive cleaning in dormitories and dining halls
Thrift Store
organizing 60 bins of donations from residence hall Green Move Out events
cleaning
Press Releases
Community Cares Week to give alumni and others a chance to 'pay it forward'
Hundreds of volunteers pitch in for Community Cares Week to make Huntington campus shine
Photos