Spring Commencement 2021
The commencement ceremony for 2020 and Spring 2021 graduates was held Saturday, May 1st at 9:00 a.m. at the Joan C. Edwards Stadium.
For questions regarding commencement, please contact commencement@marshall.edu.
Help us say congratulations to our graduates on Facebook, Twitter and Instagram using #MarshallGrad2021!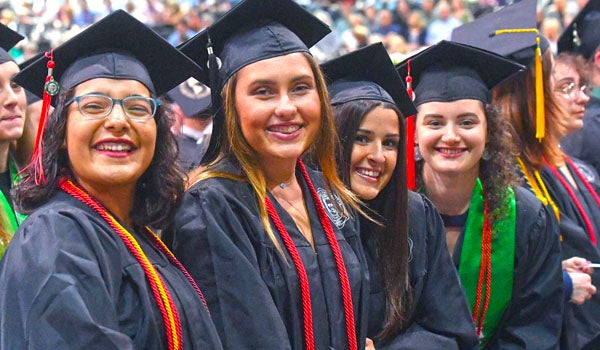 Photos
Professional photographers were at the stage area during the ceremony to take pictures of each graduate.  Legacy Photographies, Inc. will send proof information to graduates using MU e-mail addresses a few days after the ceremony. Purchase of photographs is entirely optional.
If you have any questions, please contact Legacy at www.legacyphoto.com or 1-800-447-2550.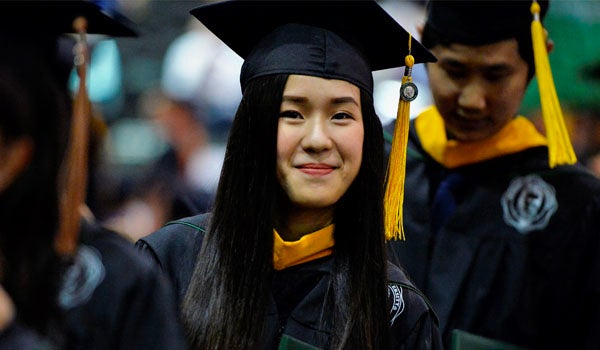 Honor Cords and Tassels
Students may stop by the Registrar's Office in Old Main 106A to pick up academic honor cords and tassels.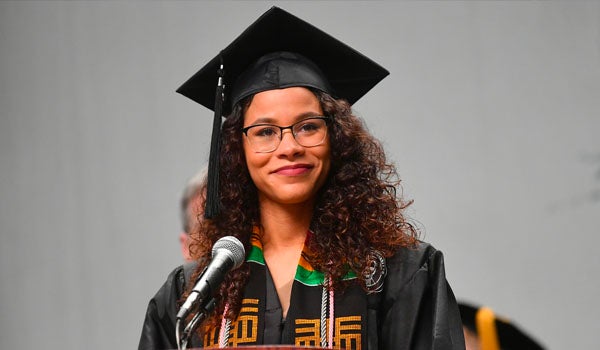 Diplomas
Diplomas will be mailed to the student's permanent address 4-6 weeks after the graduation date. Graduates will have six months after the graduation date to inform the Office of the Registrar that he or she did not receive the diploma. After that period, all students must order a replacement diploma.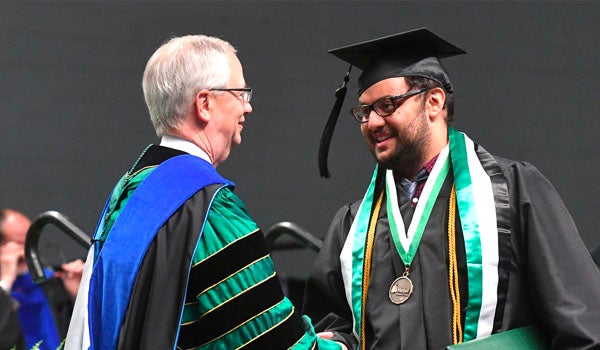 Diploma Covers
Diploma covers will be available for pick up at the Office of the Registrar beginning Wednesday, May 5th.