Winter Commencement 2023
Winter Commencement for all graduates of Summer 2023, as well as prospective December 2023 graduates, will be held Saturday, December 9th at 10:00 AM at the Mountain Health Arena. Doors to the arena open at 8:00 AM.
For questions regarding commencement, please contact commencement@marshall.edu.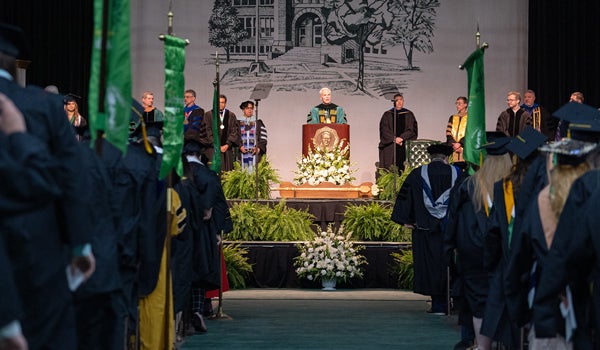 The commencement ceremony will begin promptly at 10:00 A.M. Doors of the Mountain Health Arena will open to the public at 8:00 A.M. Tickets are not required.
Graduates must report to their assigned spaces no later than 9:00 A.M. It is imperative for graduates to arrive on time; late graduates may not be permitted to participate in the ceremony.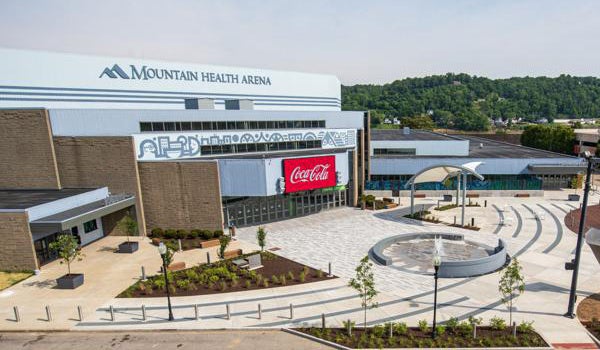 Security Procedures and Parking
Please allow additional time for required security procedures when arriving at Mountain Health Arena. Graduates and guests will be subject to metal detector screening, visual inspection, and a bag inspection upon entry. Only clear bags no larger than 12″ x 12″ x 6″ will be permitted. For more information please refer to the arena's website.
Parking is available in the parking garage on Third Avenue across from the Mountain Health Arena. Parking in this garage is available on weekends at no charge. Additionally, parking is available in the Pullman Square garages for a minimal fee. All three parking garages are in reasonable walking distance of the arena.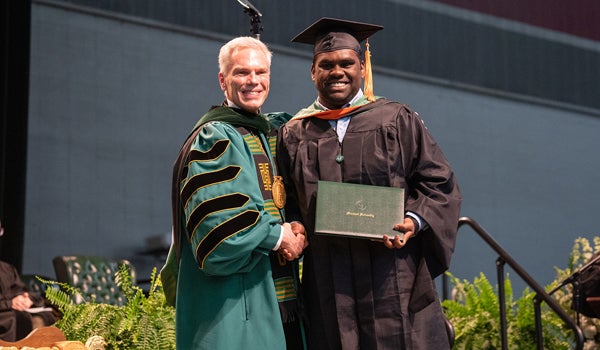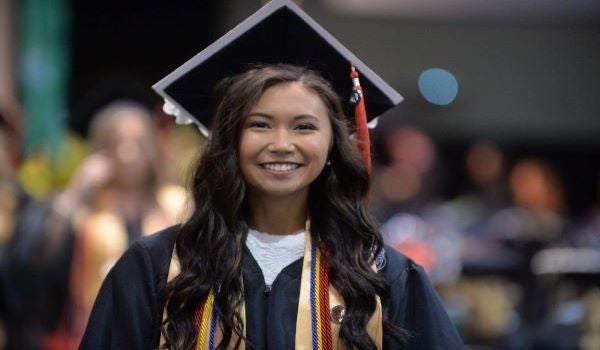 Caps and gowns are available for purchase at the Bookstore in the Memorial Student Center. If you have any questions, please contact 304-696-3622 or
www.bkstr.com/marshallstore
.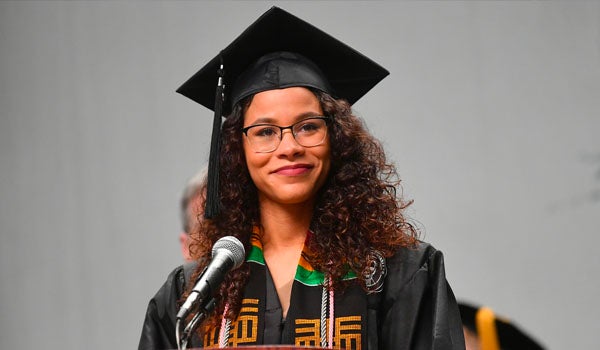 Diplomas and Diploma Covers
Diplomas will be mailed to the student's permanent address 4-6 weeks after the graduation date. Graduates will have six months after the graduation date to inform the Office of the Registrar that he or she did not receive the diploma. After that period, all students must order a replacement diploma. Diploma covers will be available for pick up only at the Office of the Registrar. Covers can not be mailed.
Beginning in August 2023, digital diplomas will be sent to your Marshall University email address approximately 2-4 weeks after the graduation date. The notification about the electronic diploma will come from Parchment.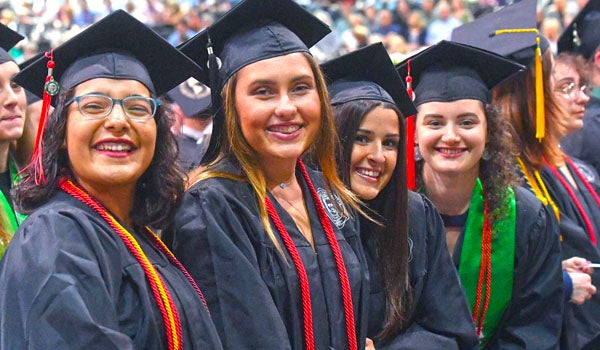 Professional photographers will be at the stage area during the ceremony to take pictures of each graduate. GradImages will send proof information to graduates using MU e-mail addresses a few days after the ceremony. Purchase of photographs is entirely optional. If you have any questions, please contact GradImages at
www.gradimages.com
or 1-850-907-2740.