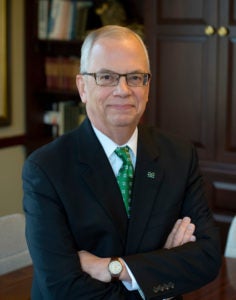 Dear Marshall community,
I wanted to take a couple of minutes before the long weekend to update you about our COVID-19 efforts.
The Return-to-Campus plan we released last week has been updated with a few additional links and details. As the plan evolves, we will continue to revise the guide and will always keep the most-recent version available on our coronavirus website. The revision date will be indicated on the back cover.
Also, please remember we are doing a series of virtual Town Hall meetings in the coming weeks to give everyone the opportunity to learn more and to ask questions about our plans.
The virtual meeting schedule is as follows:
Staff – Tuesday, July 7, 3 p.m.
Parents – Tuesday, July 14, 6 p.m.
Students – Thursday, July 16, 2 p.m.
Faculty – Tuesday, Aug. 11, 2 p.m.
Online registration for all four meeting is available here.
And, finally, our ongoing testing program continues. I've included the latest report below. These numbers are updated regularly on the university's coronavirus website.

Best wishes to you and yours for a happy and safe Independence Day weekend!
Sincerely,
Jerome A. Gilbert, Ph.D.
President