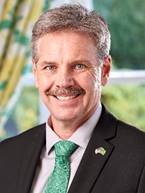 Dear Marshall community,
Marshall University is fully committed to providing international students all resources and solutions necessary to continue and complete their programs successfully.
On July 6, U.S. Immigration and Customs Enforcement (ICE) issued a directive that requires international students to leave the U.S. or transfer if their schools operate entirely online for the fall semester, and bans visas from being issued to new students with all-online course schedules. The rule is set to take effect in August.
Marshall University today joined an amicus brief with other higher education institutions to challenge this decision. The lawsuits were filed late last week by California's attorney general and the Un​iversity of California.
In a separate lawsuit, Harvard University and the Massachusetts Institute of Technology have sued to block the ICE directive, and a hearing in that case is scheduled in the U.S. District Court for Massachusetts tomorrow afternoon. A group of about 180 colleges filed an amicus brief Saturday supporting Harvard and MIT in that case.
In addition, last week, President Gilbert signed on to an American Council on Education community letter to Congress, asking members to encourage ICE to rethink its position and to give international students and institutions flexibility in the matter.
Regardless, we intend to offer both face-to-face and hybrid courses for the fall semester. Based on those plans and current guidance, international students at Marshall will have options to ensure all visa requirements are met if they choose to remain in the U.S.
We will continue to make certain the entire Marshall family is healthy, safe and successful, and will do everything we can to protect our international students. I will keep you updated as we learn more about these issues.
Sincerely,
Jaime R. Taylor, Ph.D.
Provost/Senior Vice President for Academic Affairs