The itemized list of potential expenses below is estimated and subject to change.  Please realize the amount will vary according to individual circumstances.
Tuition and Fees for Onsite Dietetics Internship (2 semesters + summer):
For the most accurate calculation of tuition and fees, visit the Bursar's website at http://www.marshall.edu/bursar/.
Other Expenses: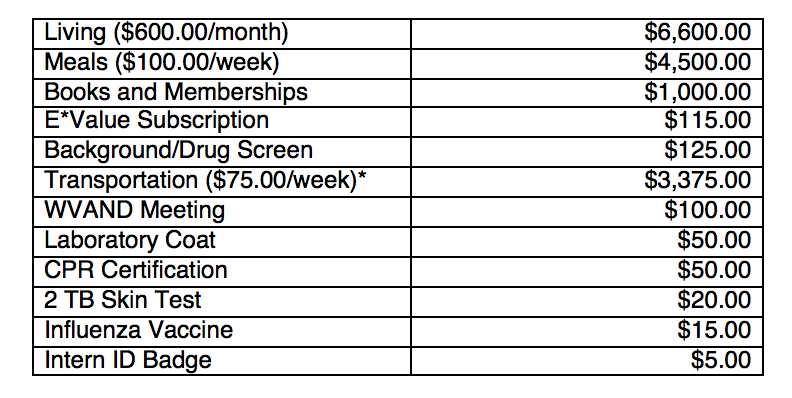 *Rotation sites are within a 50-mile radius of the Huntington campus.  Transportation cost will vary depending on current prices for gasoline.