The leadership specialist master's degree is a fully online program designed for the working adult. The knowledge you gain through courses such as Human Resource Management, Grant Writing and Community Planning are valuable for many professions. Earning this degree will enhance your current position or prepare you for a career transition.
At the center of each course is the combination of practical experience with academic content, informed by creative and best-practice approaches to online learning. Every course meets Marshall University's internal quality standards for online courses. Moreover, all full- and part-time faculty who teach in the program are certified in Quality Matters,  a national review process that is designed to certify the quality of online courses and online components.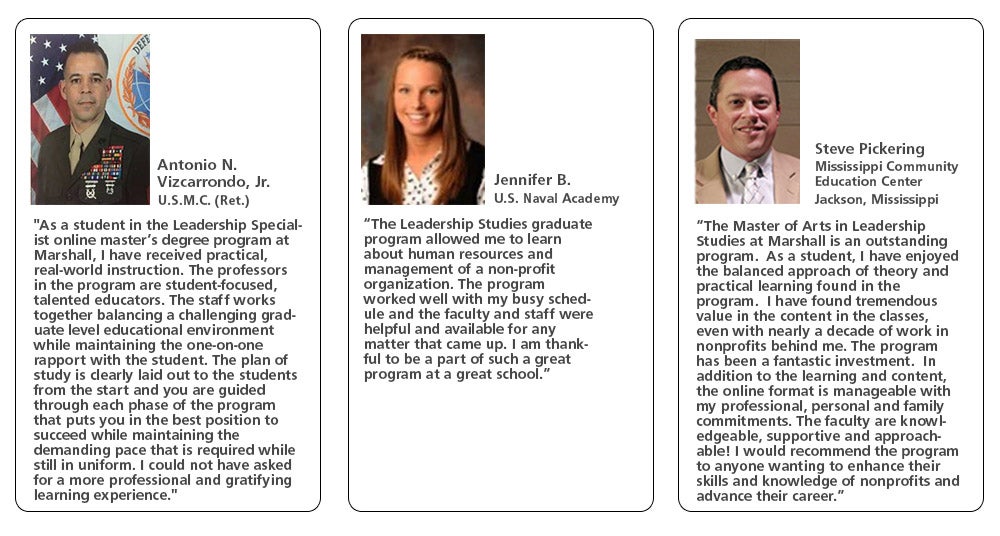 Learn more…the Leadership Studies faculty and staff are eager for you to know more about us, as well as Marshall's support offices. Please explore this website and let us know when you're ready to get started.