West Virginia and Japan are not far away apart. Japanese Outreach encourages Marshall University, communities, and the Japanese businesses in West Virginia to come together and raise the awareness of culture differences.
Akiko Praylow, our Japanese Outreach Coordinator ambasses three key areas:
West Virginia International School – Teach Japanese students who temporary live in West Virginia to help maintain education level during the stay in the state and assist smooth transition from Japan to West Virginia.
Economic Development – Strengthen the engagement level between Marshall University and the Japanese businesses in West Virginia and create a collaborative business environment that a business ecosystem is generated.
Cultural Outreach – Demonstrate appreciation to different culture through highly engaged activities and raise recognition of cultural aspects of diversity within the communities.
Akiko graduated from Marshall University in 2004. After working at a Japanese company in West Virginia extensively, she came back to Marshall University as a Japanese Outreach Coordinator. With a passion to dedicate to Marshall University and Huntington, she dives even deeper into the community and extend the network wider.  For more information, contact akiko.praylow@marshall.edu.
Recent Activities
Japanese Immersion Camp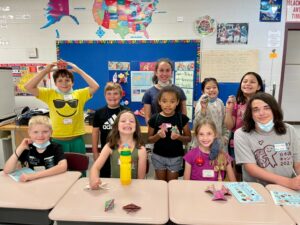 Japanese Immersion Camp is one of the most popular and well establish Summer Camp in Cabell County. Japanese Outreach Coordinator partners with Cabell County Schools and build an educational yet fun activities in the areas of language, culture, art and PE.
Location: Altizer Elementary
Dates: June 14-17 and June 21-24, 2022
Time: 9:00 a.m. – 2:00 p.m.
To preview some of the activities, check out this video of all the fun learning from last year's camp, click here.
Community Outreach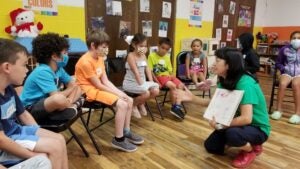 Japanese Outreach Coordinator comes to your school or community and demonstrates Japanese culture and teaches simple conversation in Japanese. The activities include language lessons, origami workshop, calligraphy, and cooking. To schedule a visit to your community, please contact at
akiko.praylow@marshall.edu
.
Department of Modern Language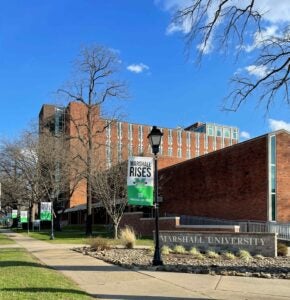 The Department of Modern Languages at Marshall University welcomes students who want to interact with different cultures around the world and are curious about current events. Our students have a better understanding of the 21st century challenges and have better job opportunities.
Learn more here.