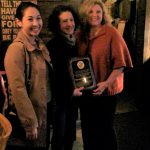 Congratulations to  Dr.Marianna Footo-Linz who  received the American Psychological Association Board of Educational Affairs Cynthia D Belar Education Advocacy Distinguished Service Award.    In recognition of her  leadership in advocating for increased federal investments in the Graduate Psychology Education Program, and her commitment to mentoring and instilling in her students and colleagues the shared responsibility of advocating for the psychology profession.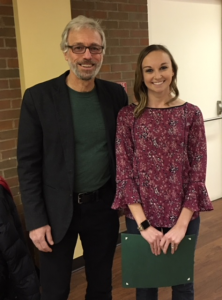 The Dr. Marty Amerikaner Scholarship for Excellence in Professional Psychiatry
Emily Woodrum received the first Dr. Amerikaner Scholarship on Friday, December 15th, 2017. The criteria to be a recipient(s), is to be a doctoral student candidate of the Psy D program who shows excellence in psychotherapy, mentoring and/or advocacy. The Department of Psychology, the Dean of the College of Liberal Arts, and the Office of Student Financial Assistance have selected Emily because she meets this criteria and has gone above and beyond as a doctoral student.     This scholarship was established to honor the work of Dr. Marty Amerikaner and his contributions to the university, the psychology department, and to the many students that he advocated for to establish a quality training program for clinical psychologists. 
Additional contributions may be added at anytime. You may either send them to:
Scholarships
MU Foundations
519 John Marshall Drive
Huntington, WV 25703
or go to the website at, http://www.marshall.edu/foundation/