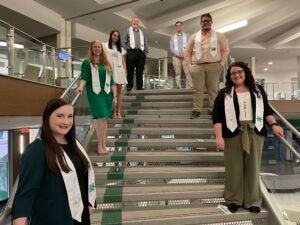 <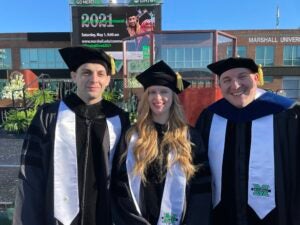 < Congratulations to our 2020 Graduates! - Dr. Courtney Blackburn, Dr. Corey Boothe, Dr. Sarah Border, Dr. Christina Lawrence, Dr. Carrie May, Dr. Briana McCoy, Dr. Jacob Mills, Dr. Elizabeth Myers, Dr. Ashley Sansone, Dr. Nathaniel Stephenson, and Dr. Jeff Swenskie. ATTENTION: The deadline for application to the Psy.D. program is December 1. All materials must be received by this date for priority consideration. For 2022 applicants, we will be conducting interviews in Feb. 2022. Interviews may be virtual or in person depending on CDC guidelines in light of the ongoing COVID-19 pandemic and applicants will be notified how this will take place if offered an interview. If accepted into the program for Fall 2022, you will be invited to visit us in person and tour the campus prior to the decision deadline to accept or decline the admission offer. Learn How to Apply
Request more information or ask questions about the Psy.D. program
Clinical Psychology (Psy.D.) Program Mission
The primary mission of the Clinical Psychology (Psy.D.) Program at Marshall University is to train doctoral-level psychologists who are highly-skilled generalists.  Training within the program will foster an appreciation for the importance of critical inquiry at all levels of clinical practice. The program will also foster the value and practice of engaging in life-long learning.  There is a specific emphasis on developing a sensitivity to the needs of rural and underserved communities.
Student Admissions, Outcomes, and other data
Accreditation: The program is accredited by the American Psychological Association Commission on Accreditation 750 First St. NE, Washington, DC 20002-4242 Telephone: (800) 374-2721; (202) 336-5500 Email: apaaccred@apa.org.
The program has also been recognized as a designated program by the National Register/Association of State and Provincial Boards of Professional Psychology National Register 1200 New York Ave NW Ste 800 Washington DC 20005 Telephone: (202) 783-7663; ASPPB PO Box 849 Tyrone, GA 30290 Telephone: (678) 216-1175 Email: asppb@asppb.org.
Marshall University is accredited by the Higher Learning Commission of the North Central Association of Colleges and Schools 230 South LaSalle Street, Suite 7-500, Chicago, IL 60604 Telephone: (800) 621-7440 Email: info@hlcommission.org.
Learn more about the Program Model, Goals, and Objectives
Learn more about Program Requirements including internship and residency requirements
Learn more about Admission and Performance Standards
Learn about Diversity Initiatives and Resources in Huntington, the campus, and the Psy.D. program: