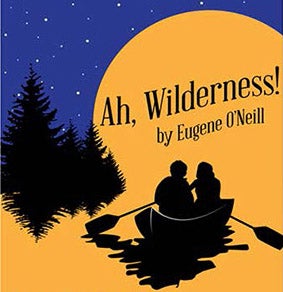 Marshall University's School of Music and Theatre will present "Ah, Wilderness!" by Eugene O'Neill beginning Wednesday, Sept. 30, and continuing nightly Thursday, Oct. 1 through Saturday, Oct. 3, and Thursday, Oct. 8, through Saturday, Oct. 10. All performances will take place at 7:30 p.m. in the Francis-Booth Experimental Theatre in the Joan C. Edwards Performing Arts Center on Marshall's Huntington campus.  
The production is directed by guest artist Terry Layman, whose Broadway credits include "Cat On A Hot Tin Roof" (with Scarlett Johansson), "Twelve Angry Men," "Proof" (with Anne Heche) and "The Ride Down Mount Morgan" (with Patrick Stewart). Layman is also an adjunct professor and director at the Hartt School in Connecticut.
"Ah, Wilderness!" is a sharp departure from the gritty reality of the author's renowned dramas. Taking place over the July Fourth weekend of 1906 in an idyllic Connecticut town, it offers a tender retrospective portrait of small-town family values, teenage growing pains and young love.
Tickets are available by calling the Joan C. Edwards Performing Arts Center box office at 304-696-2787
. Faculty/staff tickets are $15. Marshall University students are admitted with a valid I.D.