2020 Teachers Institute on Black History
High School Journalism Workshop, June 22-25, 2020
The W. Page Pitt School of Journalism and Mass Communications at Marshall University invites students in grades 9-12 to apply for admission to a program that will help them improve communication skills in a summer-camp setting, while preparing for college. Students will study writing for news and sports, film making, law of the press and social media, during four days and three nights of study and fun on the Huntington campus.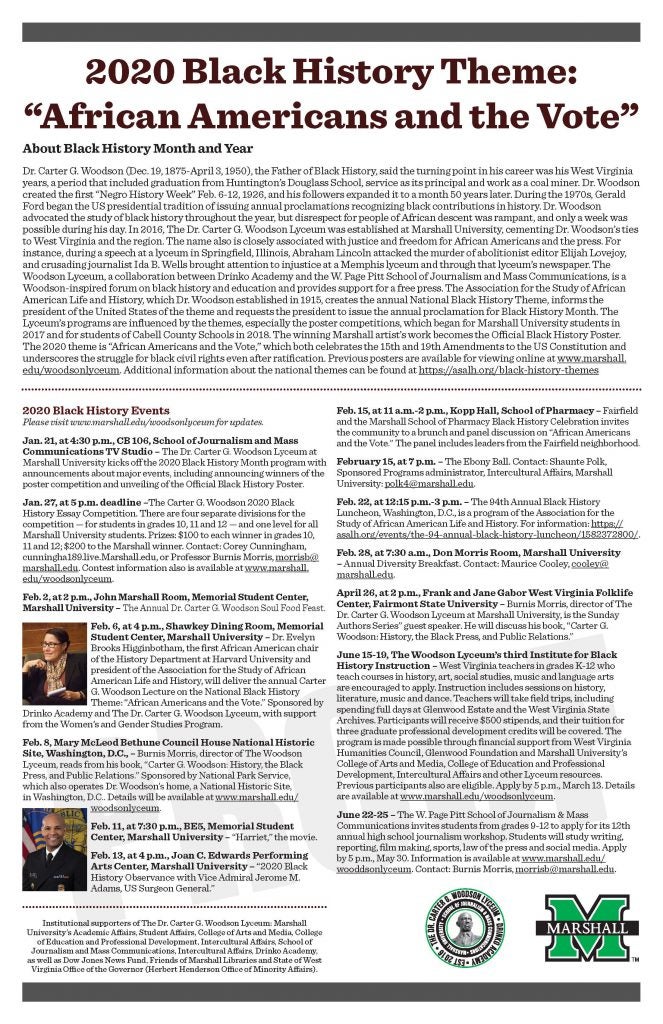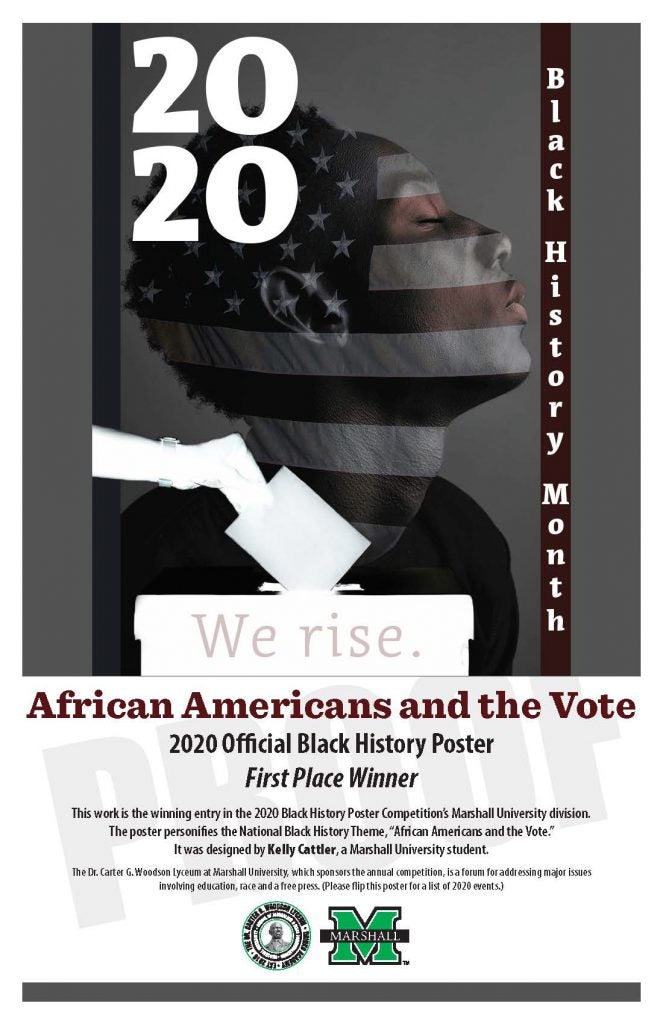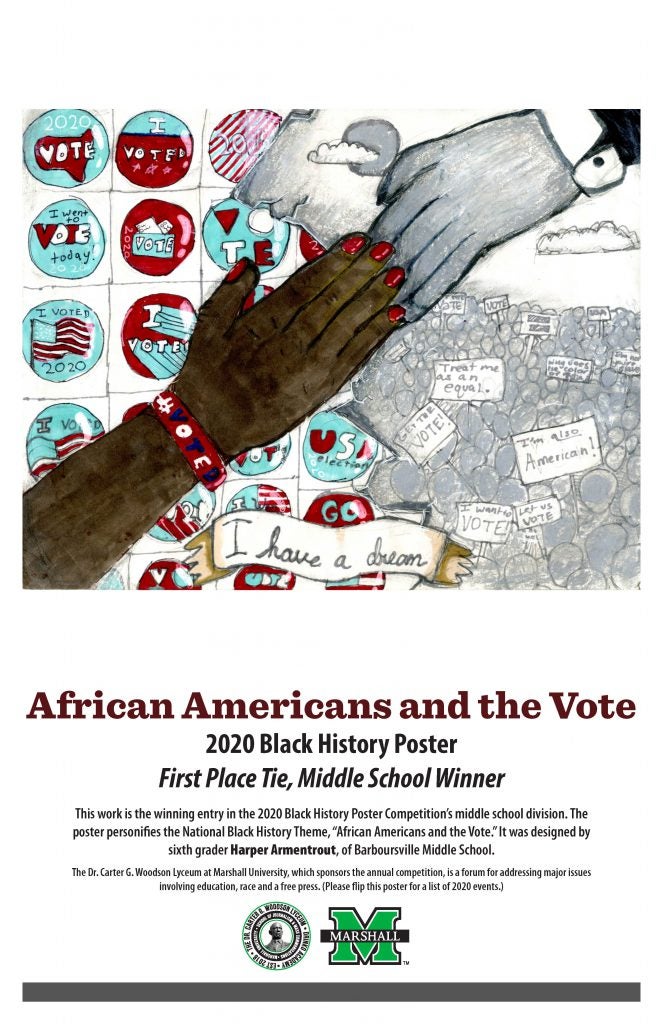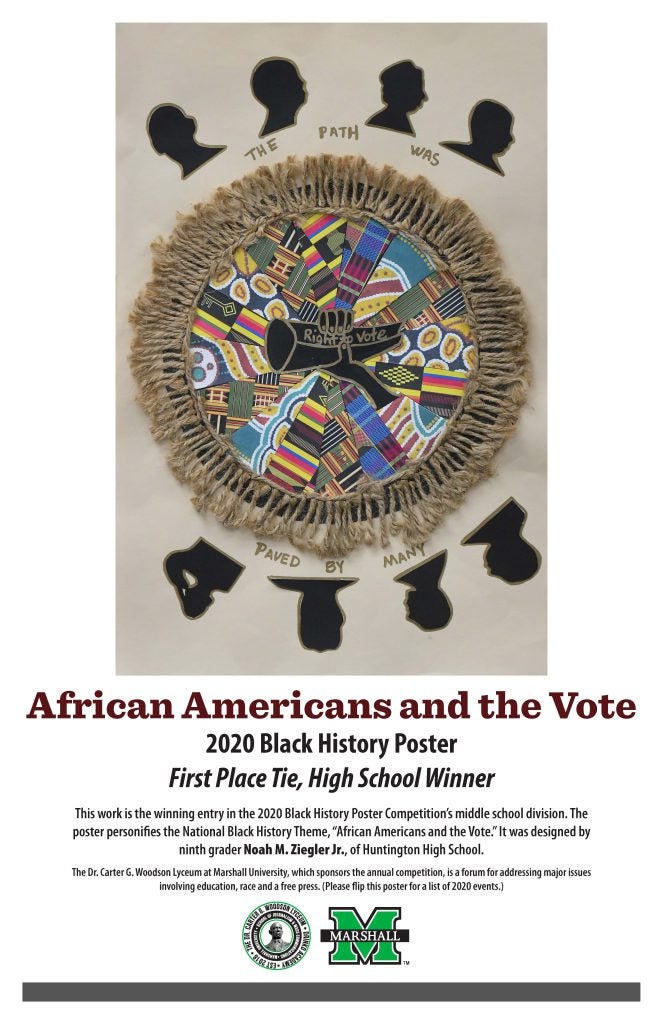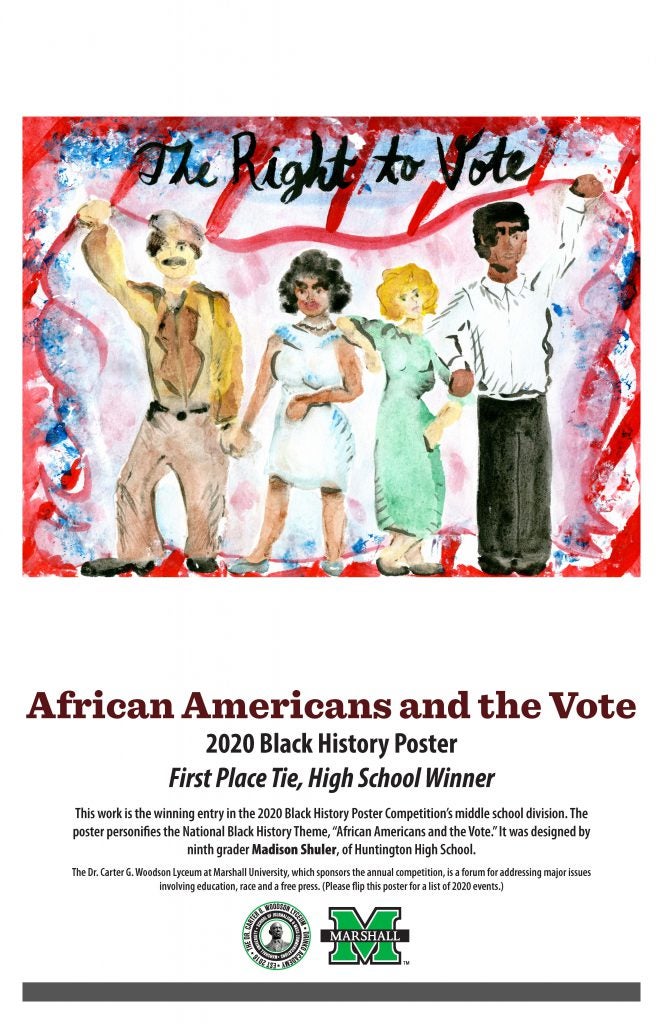 Burnis R. Morris: Woodson's black history blueprint laid out ideals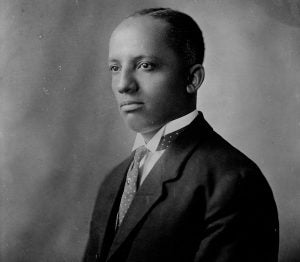 The Lyceum is named in honor of Woodson (1875-1950), one of the leading educators of the 20th century, a former West Virginia coal miner and a former resident of Huntington, where he graduated from high school in 1896 and served as the school's principal from 1900 to 1903. Woodson was the second African American student to receive a Ph.D. in history at Harvard and the first person whose parents were former slaves to earn a doctorate in history from any institution. The lyceum's name also is inspired by Aristotle's lyceum, a school founded in 335 B.C. as a place for thinking and learning.
At Marshall, The Lyceum will reflect influences of Woodson and Aristotle – while addressing critical issues involving education, freedom of expression and race/ethnicity. The lyceum will support scholarships for minorities and disadvantaged students and encourage full participation of all groups and individuals seeking the American dream.
This website is supported as part of a 2016 grant from West Virginia Humanities Council to create a summer institute on black history instruction. The site extends the reach of the June 2017 institute to many students and teachers across the country who could not attend in person.