High School Journalism Workshop is postponed until summer 2021
2019 Dow Jones News Fund Workshop
June 23-28, 2019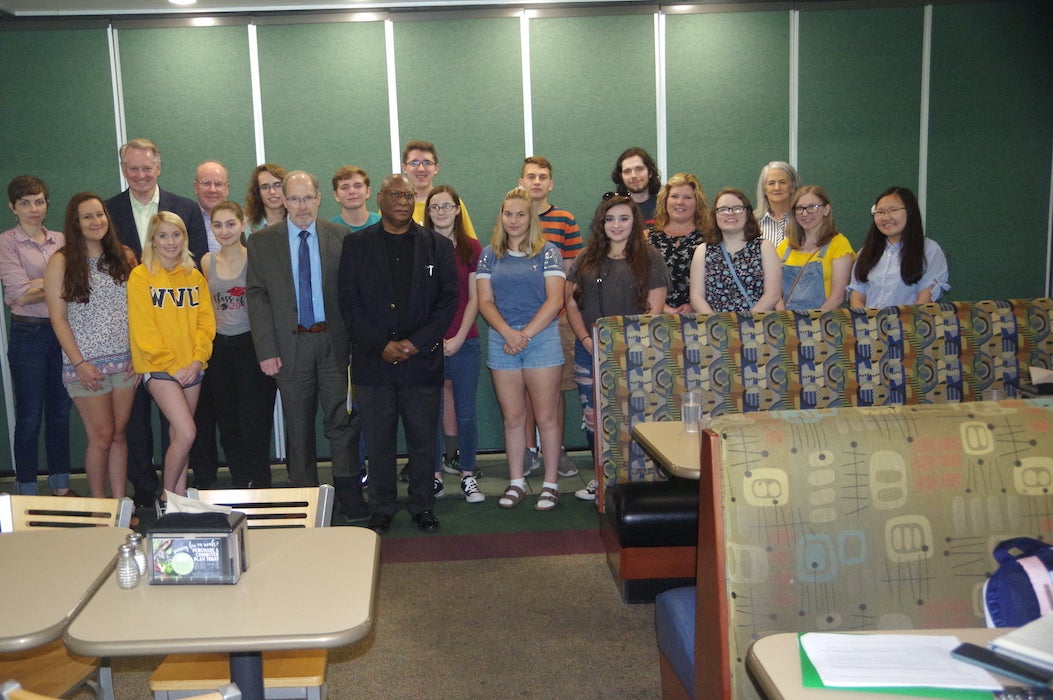 Workshop students with counselors, workshop faculty, Steve Williams, mayor of Huntington, and Les Smith, editor of The Herald-Dispatch.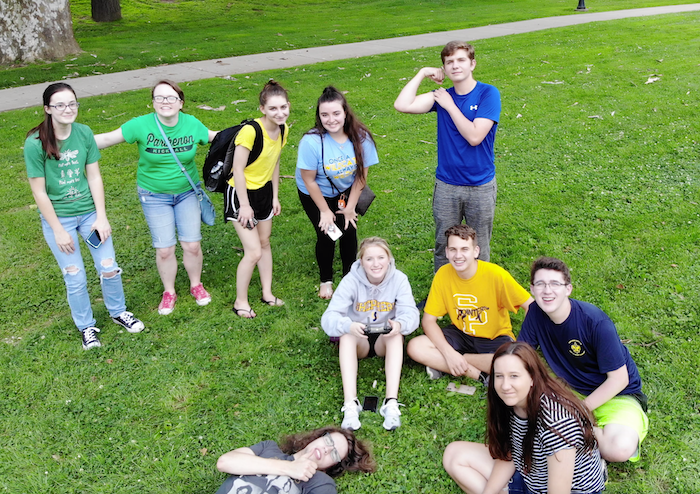 Workshop students take a selfie during a session on drone photography/videography.
Work produced by students during the Dow Jones News Fund Workshop
This short documentary is about person-first language, meaning, the individual involved before the condition in order to emphasize the human in the situation. Lyn O'Connell, Associate Director of Addiction Sciences at Marshall Health and the Joan C. Edwards School of Medicine, talks about the importance of using person-first language, especially when describing people involved in the opioid epidemic.
Film by: ELLIOTT BLACKWOOD AND JOEY DOSS
HER Story Before HER Place is a short documentary about Nicki May, a resident at HER Place. HER Place is a women's substance use recovery outreach center in Huntington, West Virginia. Nicki takes us through her story and what HER Place means for her and her recovery.
Film by: KALEA FLEMING, ESTELLE BALSIROW AND ADDIE BACKEL
PROACT (Provider Response Organization for Addiction Care & Treatment) is a new recovery center located in Huntington, West Virginia. It opened on October 1st, 2018. This short documentary follows Michael Haney, the director of PROACT, as he discusses what the facility offers toward the community effort of recovery.
Film by: EMMA JOHNSON AND DREW FRYER
"Our Children, Their Future" is a short documentary about a program that helps mothers who are recovering from a substance abuse disorder. Janie Fuller- Phelps walks us through River Valley CARES and shows us how they help the children. Phelps speaks about all of things the community can help with. RV CARES is always willing to take donations and sponsors.
Film by: EMMA JOHNSON, MADISON AUSTIN AND MORGAN SHERWOOD
Angela Saunders, leader of the PEP program at United Way of the River Cities, began her journey with the organization 10 months ago. This documentary emphasizes her work with youth in the community to educate them about substance use prevention. She is adamant about the involvement of the community in helping to educate a new generation about the drug epidemic and sees children as the key to ending the opioid epidemic.
Film by: GABRIELLE JACKSON AND ALYSSA PEYTON
Recovery Point is a rehabilitation center in Huntington, West Virginia which offers 100 beds for men seeking treatment from substance use disorder. A former resident, Michael Robinette, is now the intake coordinator for Recovery Point Huntington. Recovered is a short documentary which follows Michael Robinette around the facility while learning about his struggles dealing with substance use disorder.
Film by: MADISON AUSTIN, HUNTER KIMMICK AND MORGAN SHERWOOD
Click here to hear the podcast series produced by students in the Marshall University WMUL-FM studios.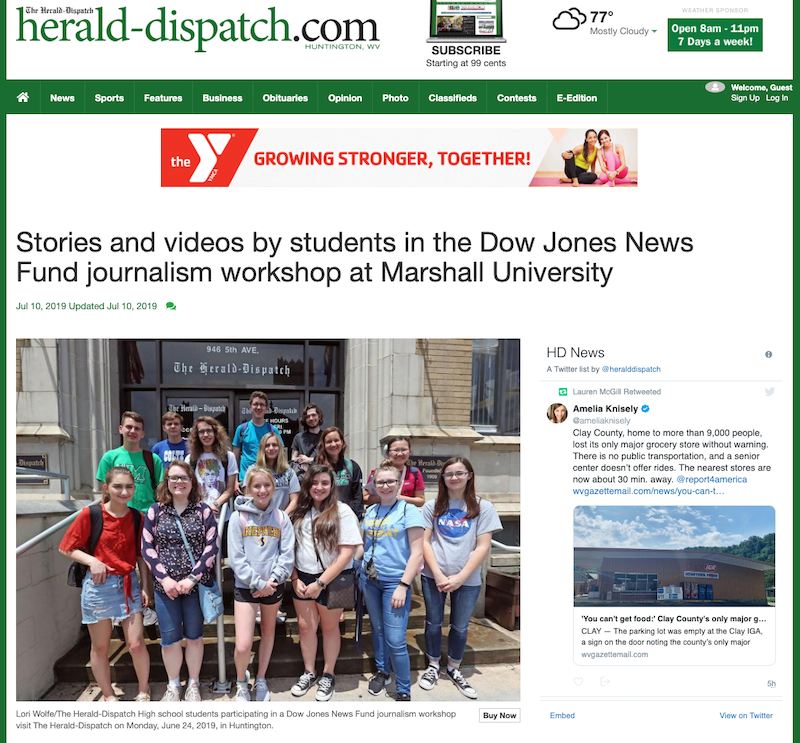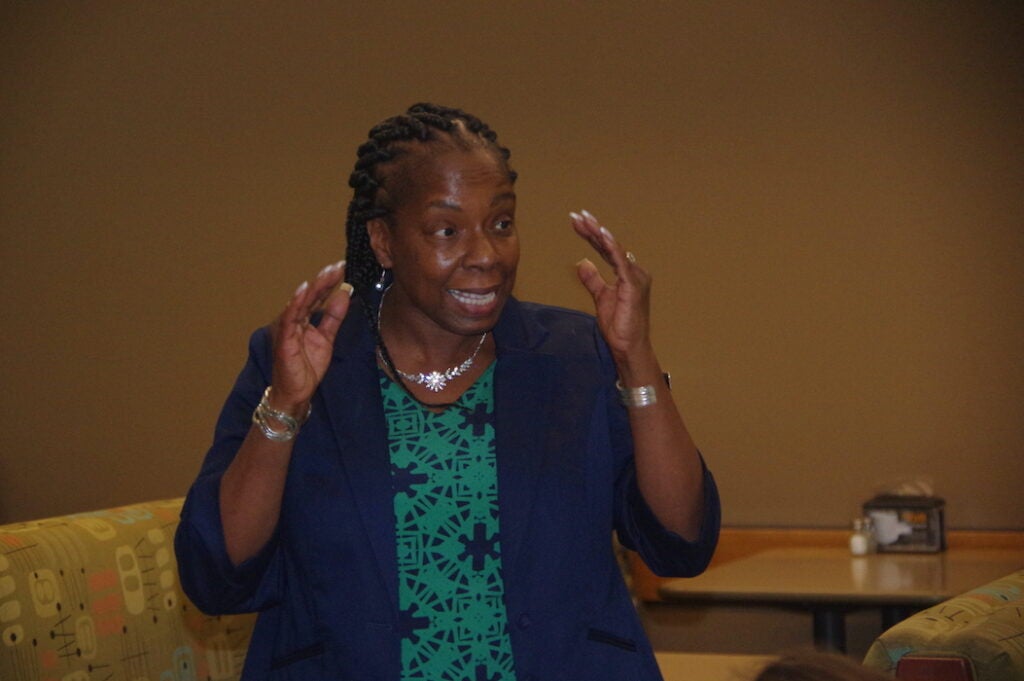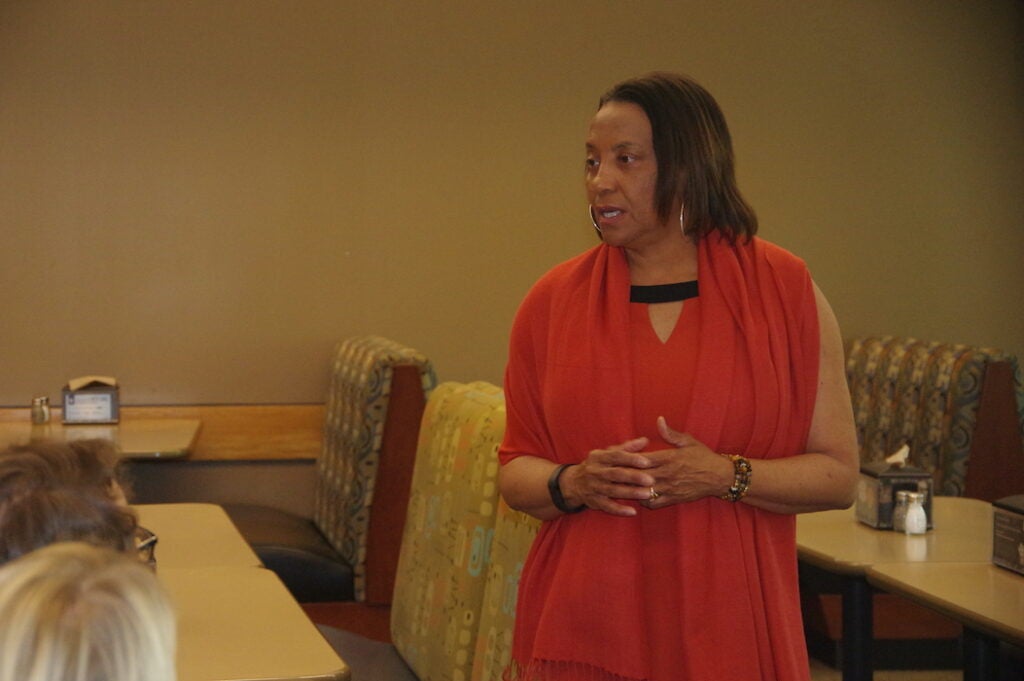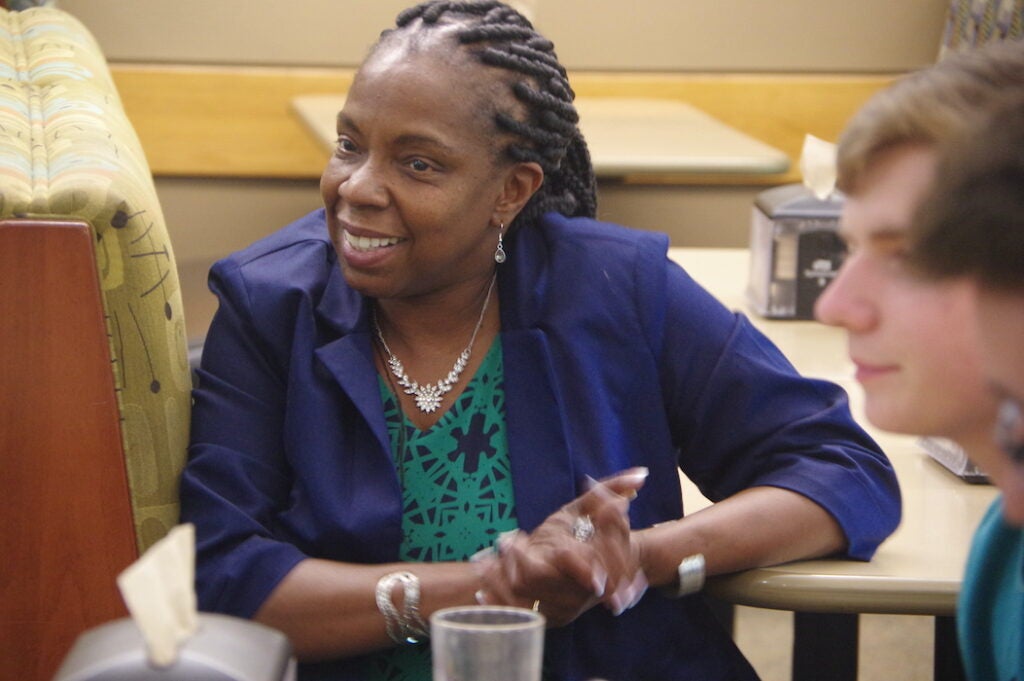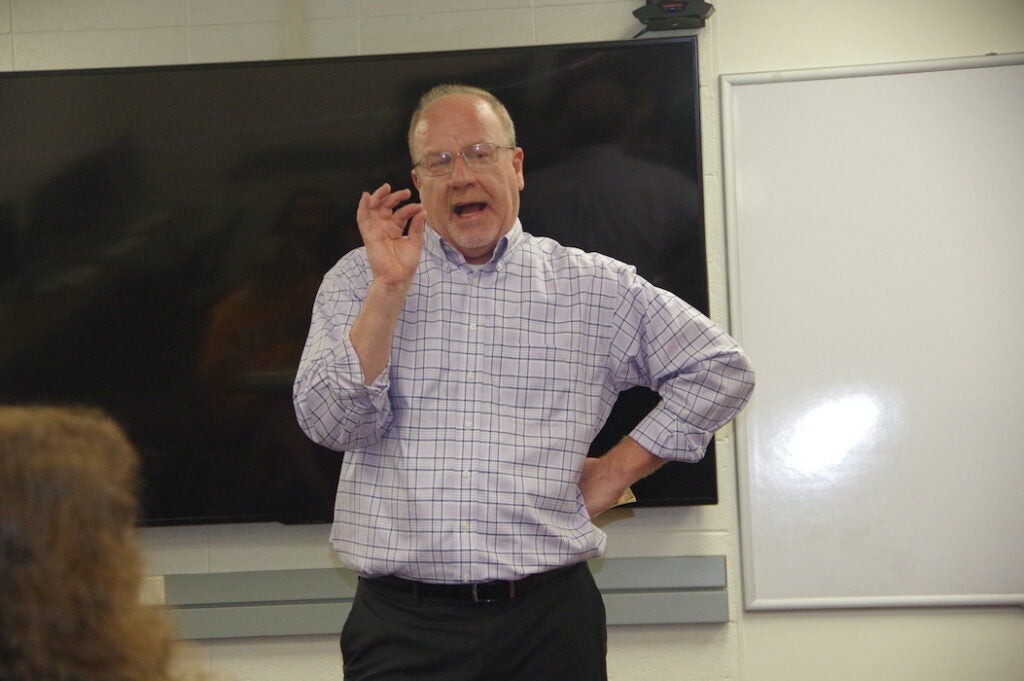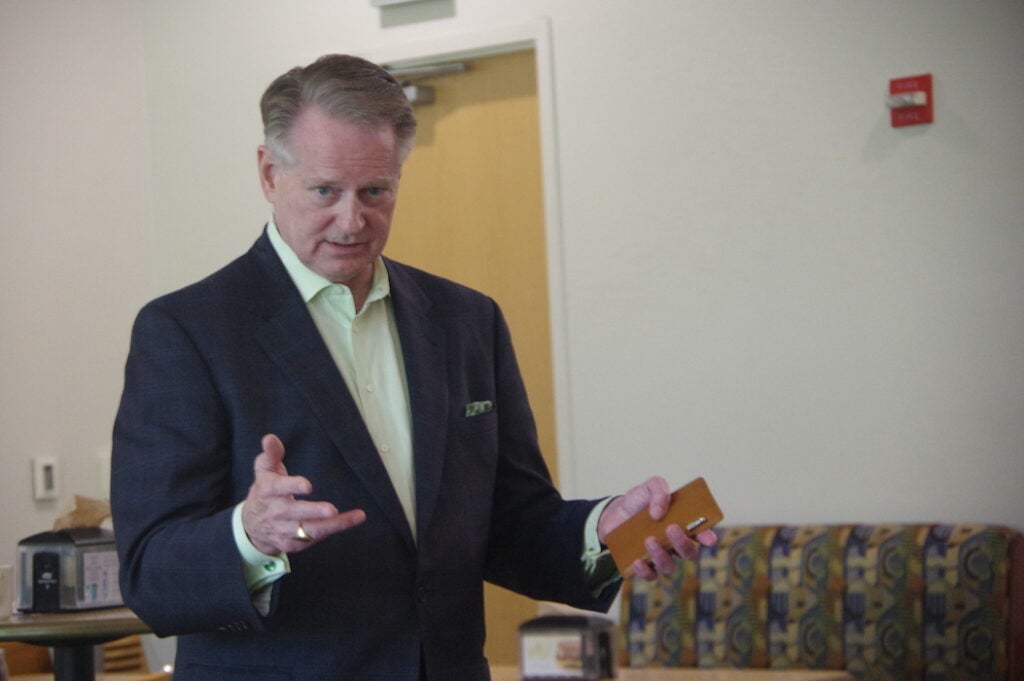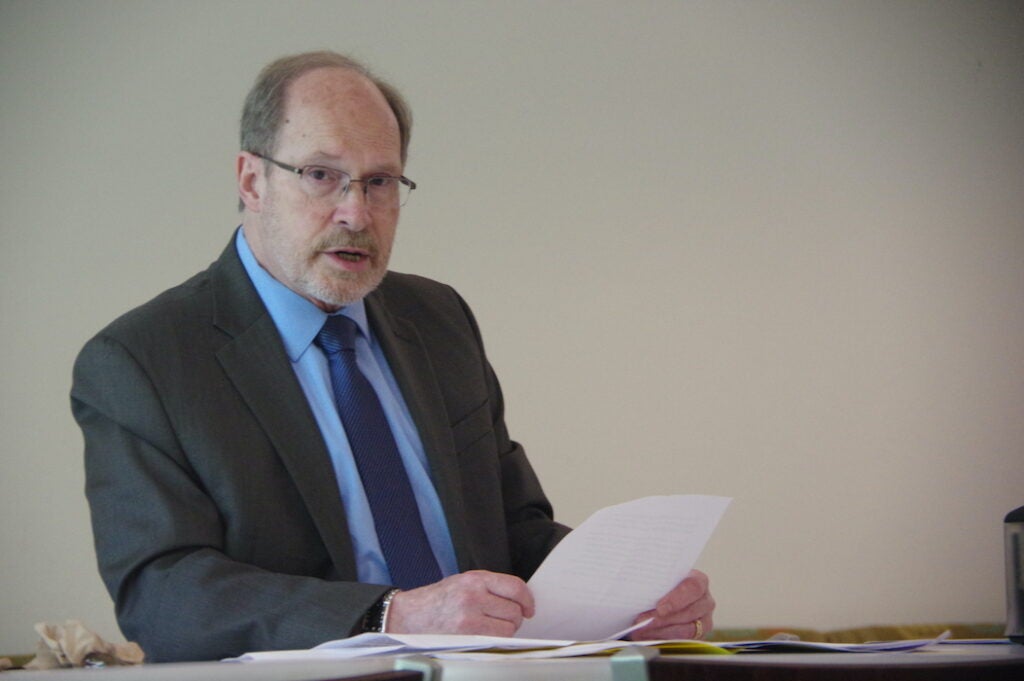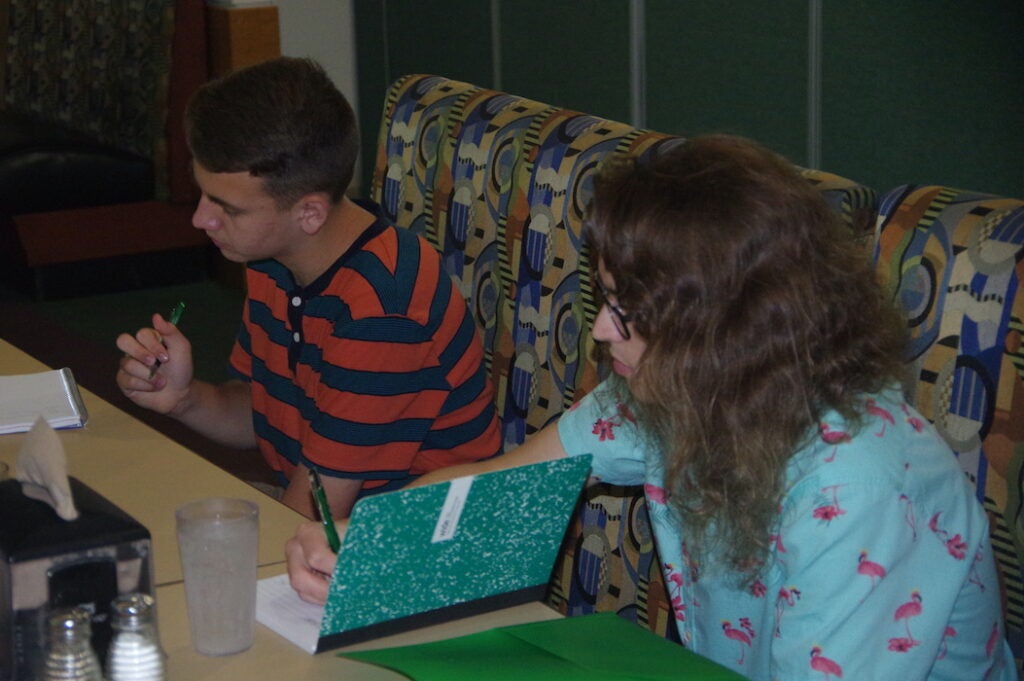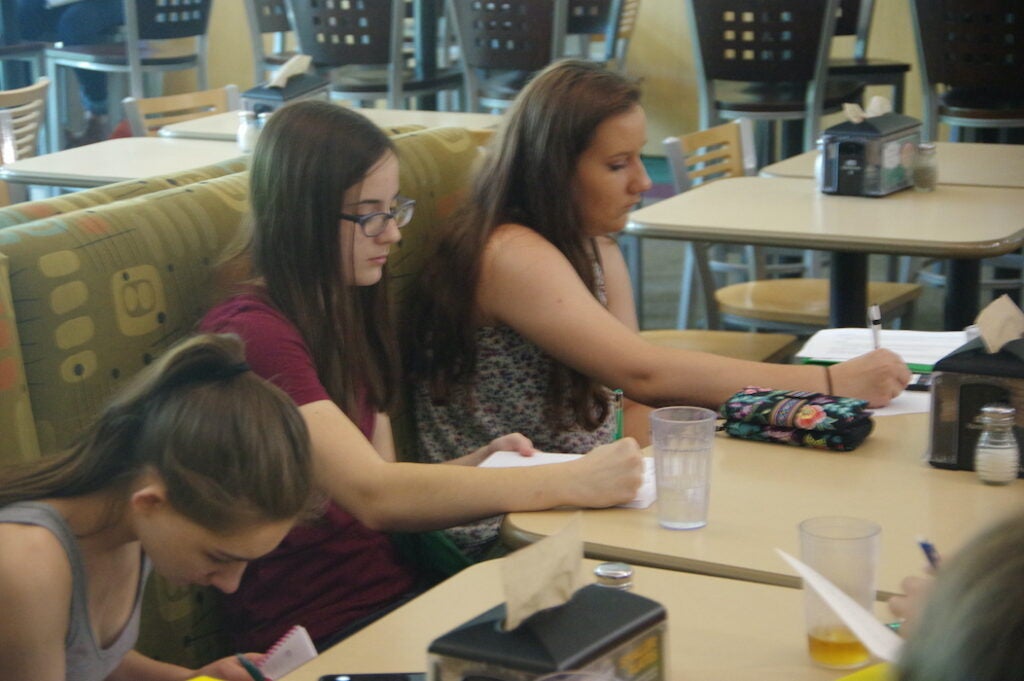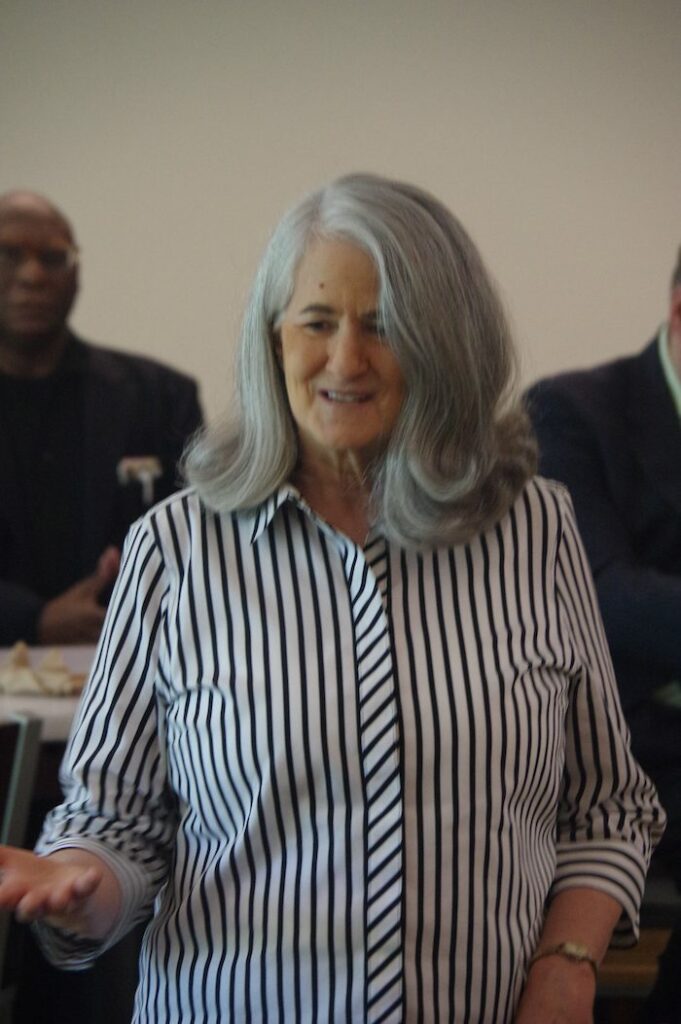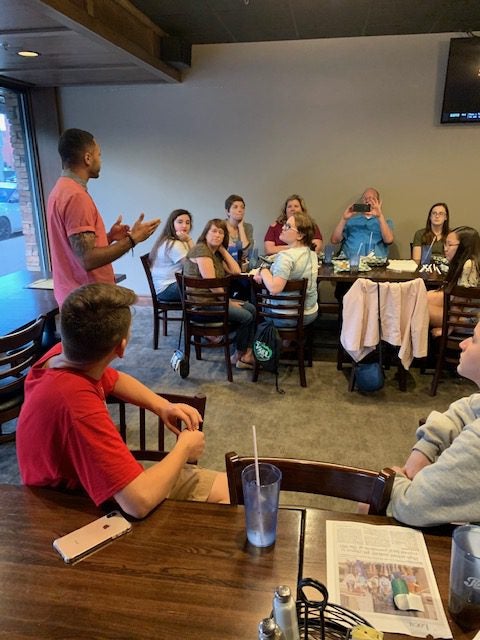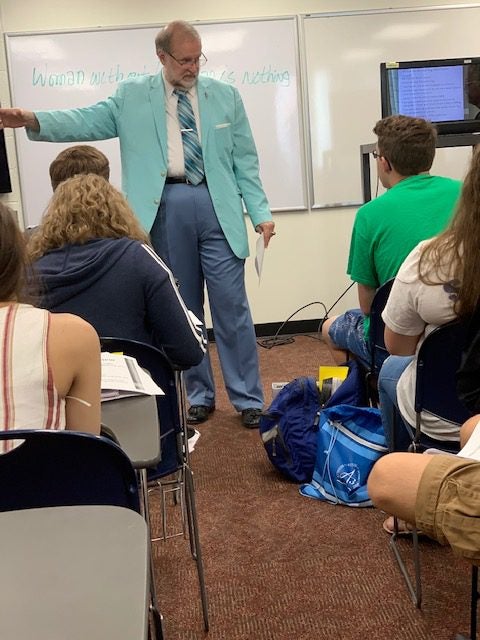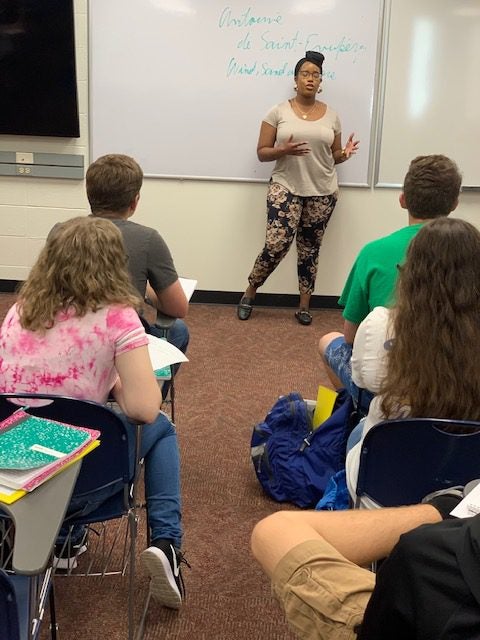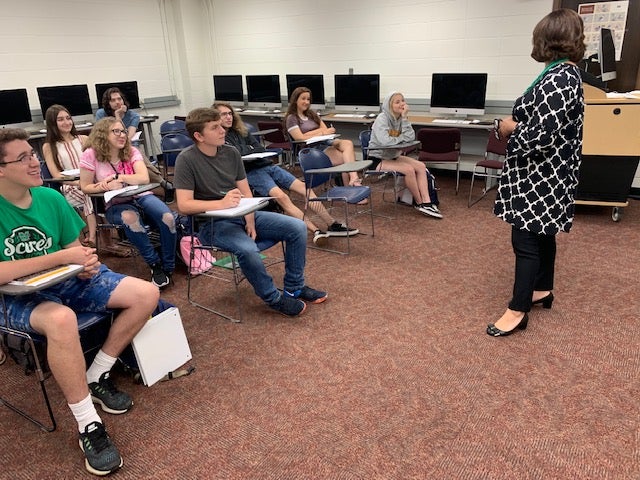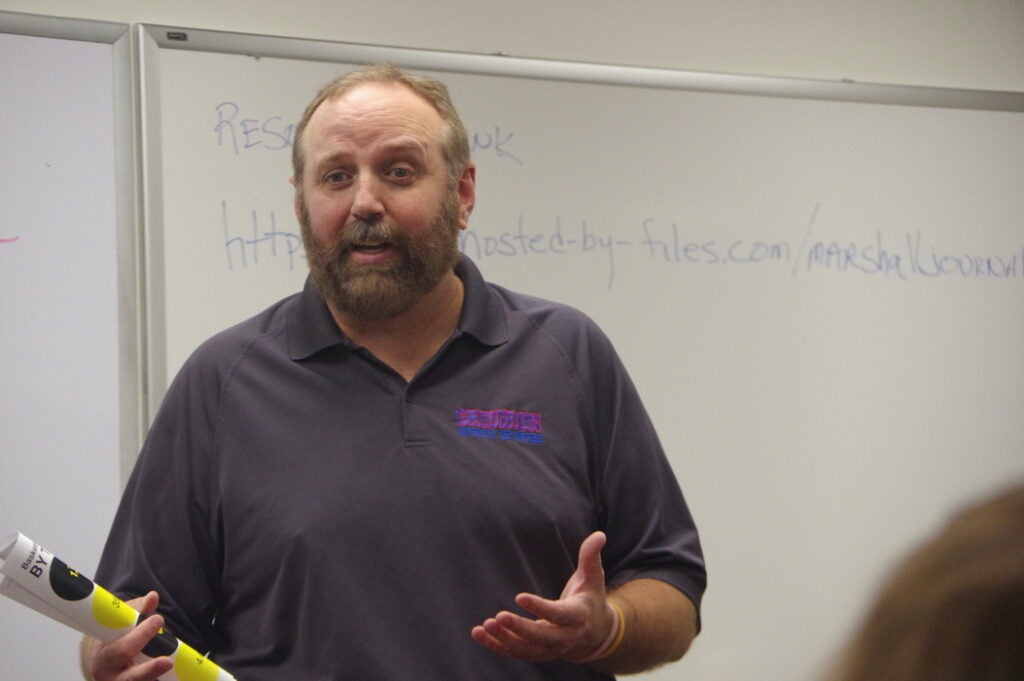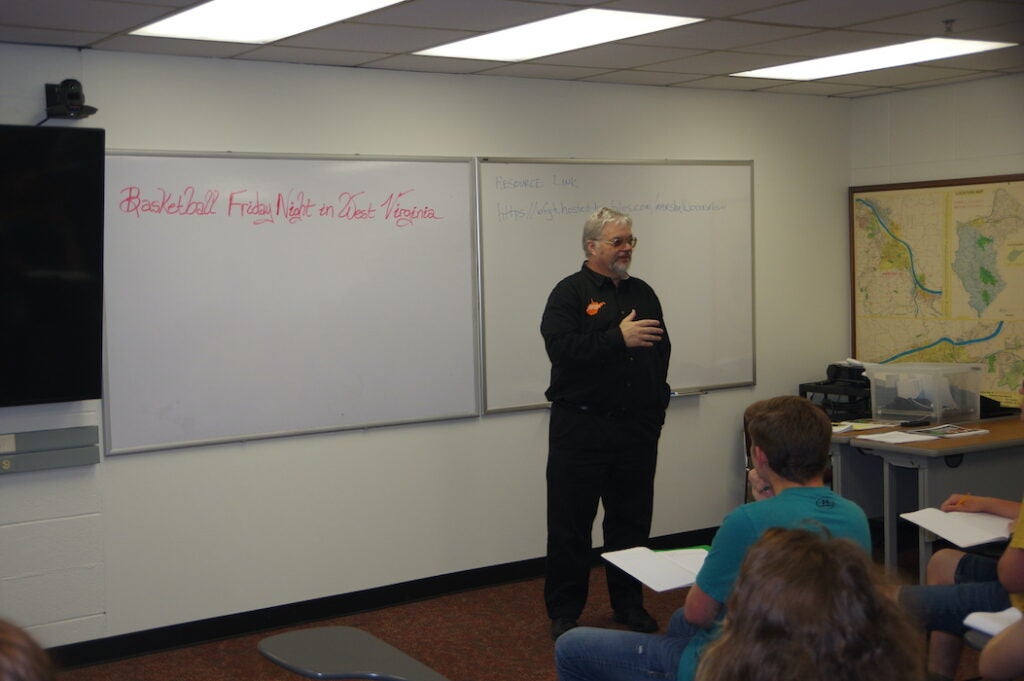 Diversity Statement
This statement affirms the W. Page Pitt School of Journalism and Mass Communications' commitment to an environment of teaching and learning, which recognizes and welcomes diversity of race, color, culture, sex, sexual orientation, age, religion, national origin, marital status and economic, political and ethnic backgrounds. Consistent with Marshall University's dedication to this principle, the School of Journalism and Mass Communications is committed to developing the potential of all students by creating and maintaining an environment that promotes and fosters understanding in a multicultural, global community. The dean and faculty believe that a diverse faculty, staff and student population value differences and similarities among people and supports the mission of the organization.
Burnis R. Morris
Carter G. Woodson Professor of Journalism and Mass Communications
Marshall University
304-696-4635 voice