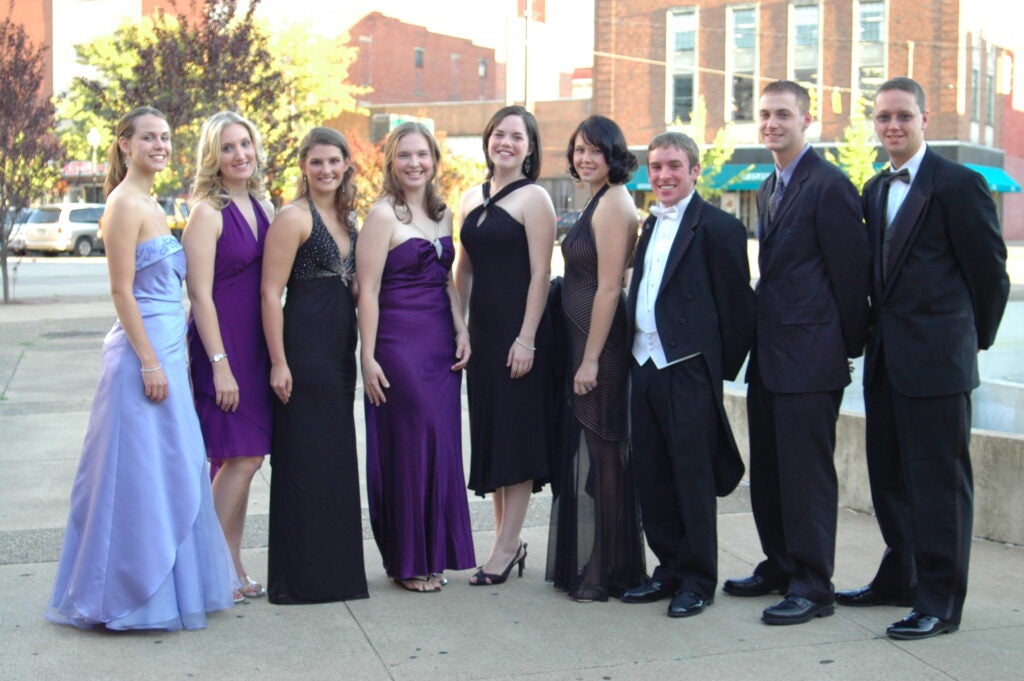 Caitlin Haught Brown
Caitlin is from Appomattox, VA. She majored in Theatre (Acting/Directing) and French with a minor in Studio Art. After graduation, she spent a summer in Huntington and then worked as a production assistant on the season of Jamie Oliver's Food Revolution filmed there. When the show ended, Caitlin spent a few months going back and forth from Huntington to NYC, working with a food stylist she'd met on the show while she determined whether it was an avenue she wanted to pursue full-time. Once Caitlin decided it was, she enrolled in culinary school and, following the end of that program, married her husband Marty and moved to New York City over three weeks in the fall of 2012. After two years as a food editor at Martha Stewart Living magazine, Caitlin moved on to a freelance career as a food stylist, culinary producer, and recipe developer and has been doing that ever since! She spends most of her days on photo shoots for advertising and editorial clients.
Instagram: @caitlin.haught.brown

Scout (aka Michael Price)
Scout is from Elkins, WV. He double-majored in Mathematics and Physics. After the Yeager program, Scout got his masters in Applied Physics with a specialty in Sensors from Naval Postgraduate School. He then became a Submarine Officer, and is currently Executive Office for USS GEORGIA (SSGN 729)(GOLD).
Johnny is from Ghent, WV. He majored in Biology. After Marshall, Johnny went to Medical School then onto Family Medicine Residency.
Instagram: @jaywalker612
Meghan Ward-Horne
Karen Beach
Joshua Lynn
Jacquelyn Adams
Megan Davis
Shannon Durfee