An Idea Blooms
1980s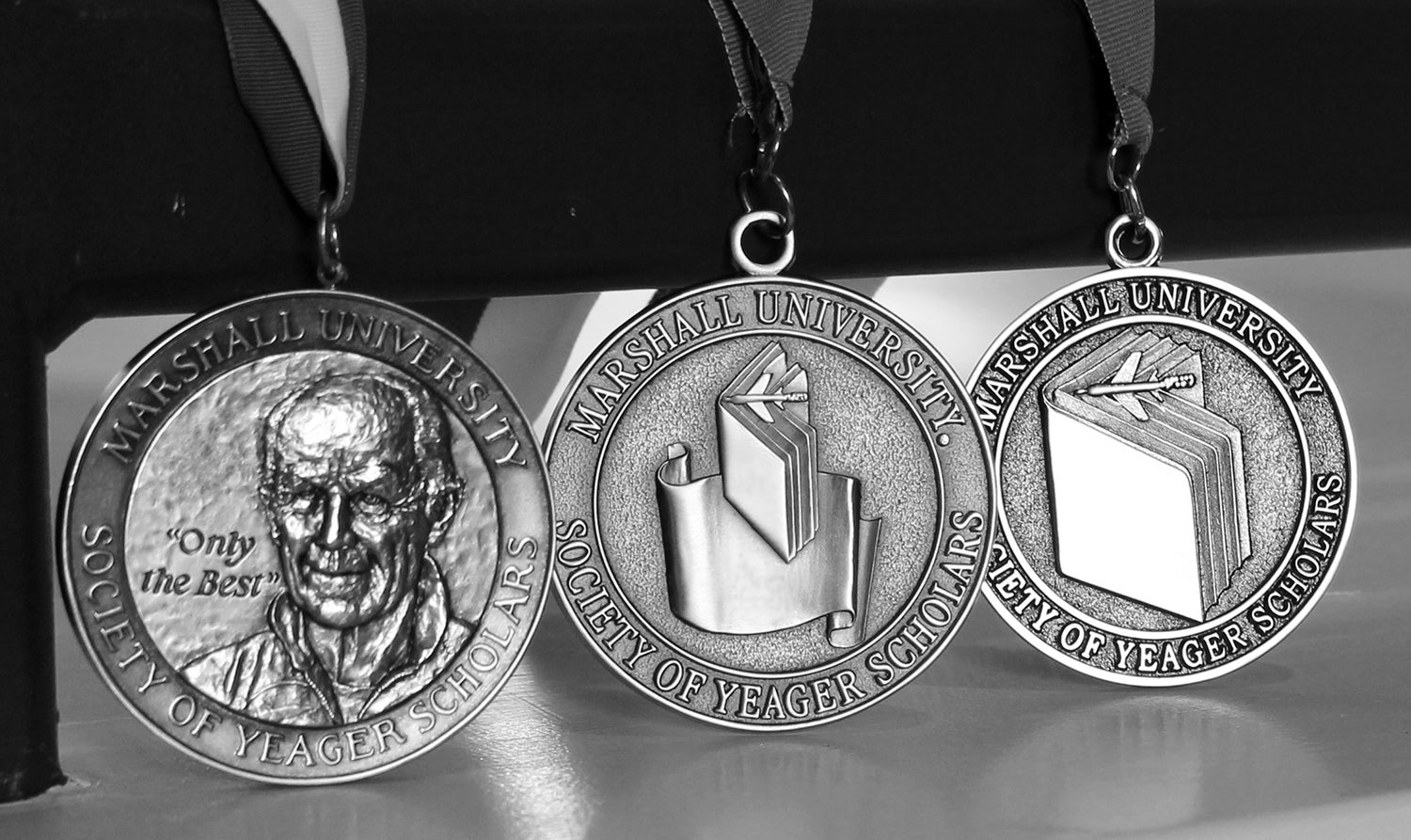 Joe Hunnicutt ('57), then-president of the Big Green Scholarship Foundation, has the idea to form an academic scholarship program that will give students the same comprehensive benefits he received as a member of the basketball team. Read a 1987 Charleston Gazette
newspaper article
to learn more about the impetus behind the Society of Yeager Scholars.
The Green Light
March 1984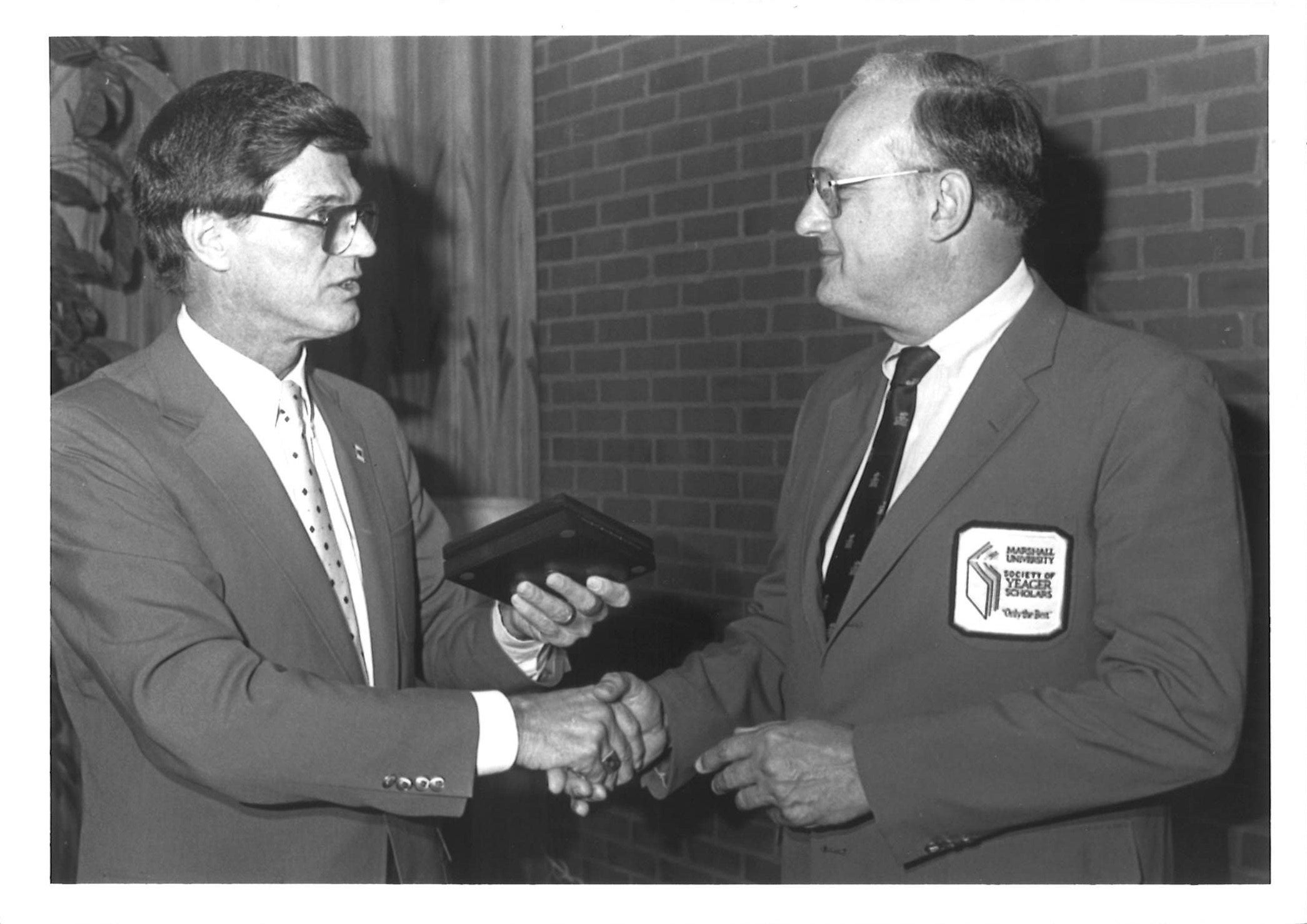 Dr. Dale Nitzschke, pictured on the left, becomes president and gives Hunnicutt, right, the go-ahead to pursue the idea of "the single greatest academic program in the history of our university." Read more about those early days in Joe Hunnicutt's words, archived
here
.
The Society of Yeager Scholars
1985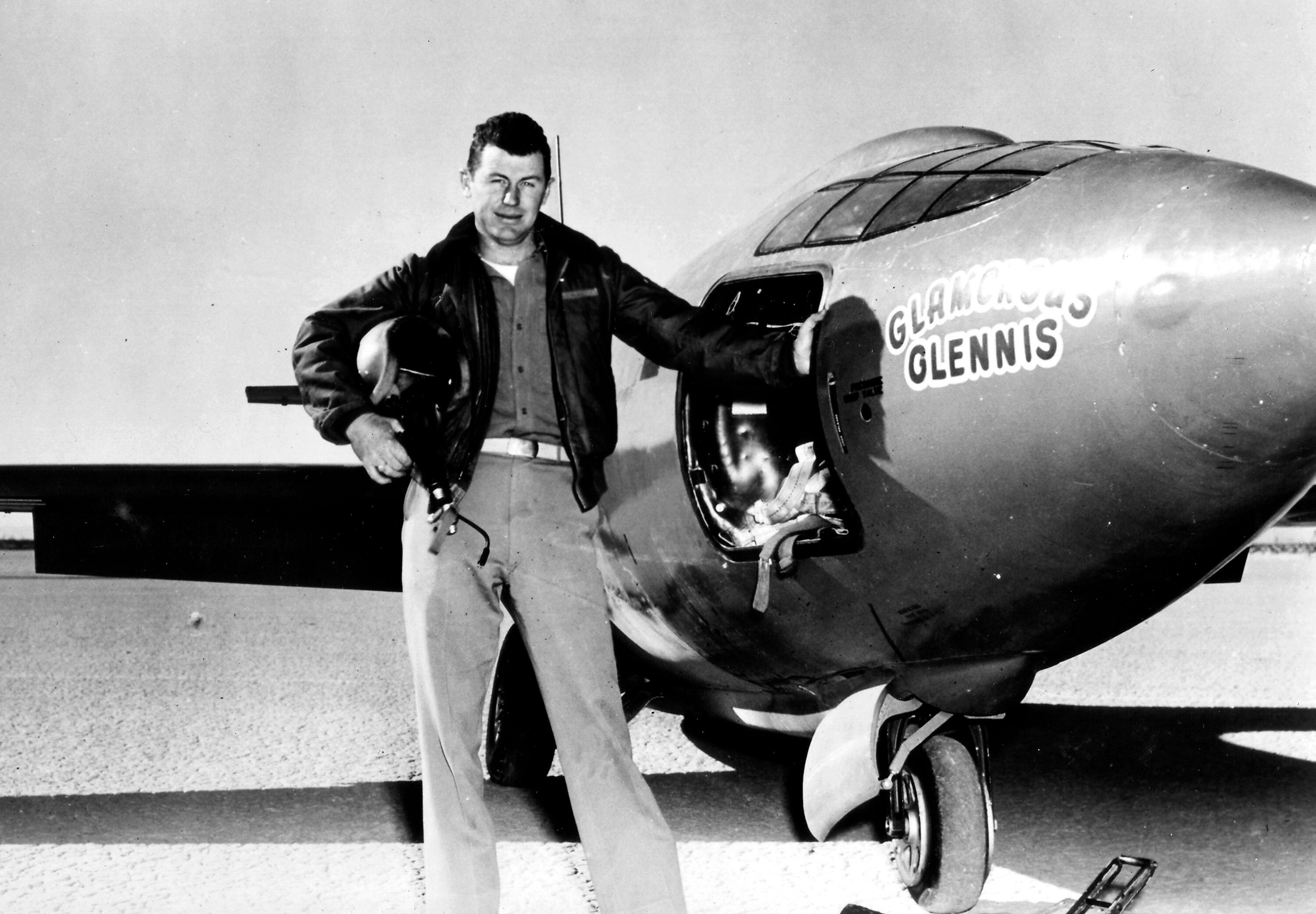 Chuck Yeager's eponymous autobiography is published and becomes a nationwide best seller. Using the success of the book as a springboard, Hunnicutt decides to ask the barrier-breaking pilot, World War II flying ace, and West Virginia native for permission to associate his name with the program. Yeager agrees, and serves as honorary board chairman until his death in 2020. A video promoting the Society of Yeager Scholars was filmed partly in the Smithsonian Air and Space Museum in Washington, D.C. The video, "Only the Best," can be found
here
.
The Inaugural Class
Fall 1987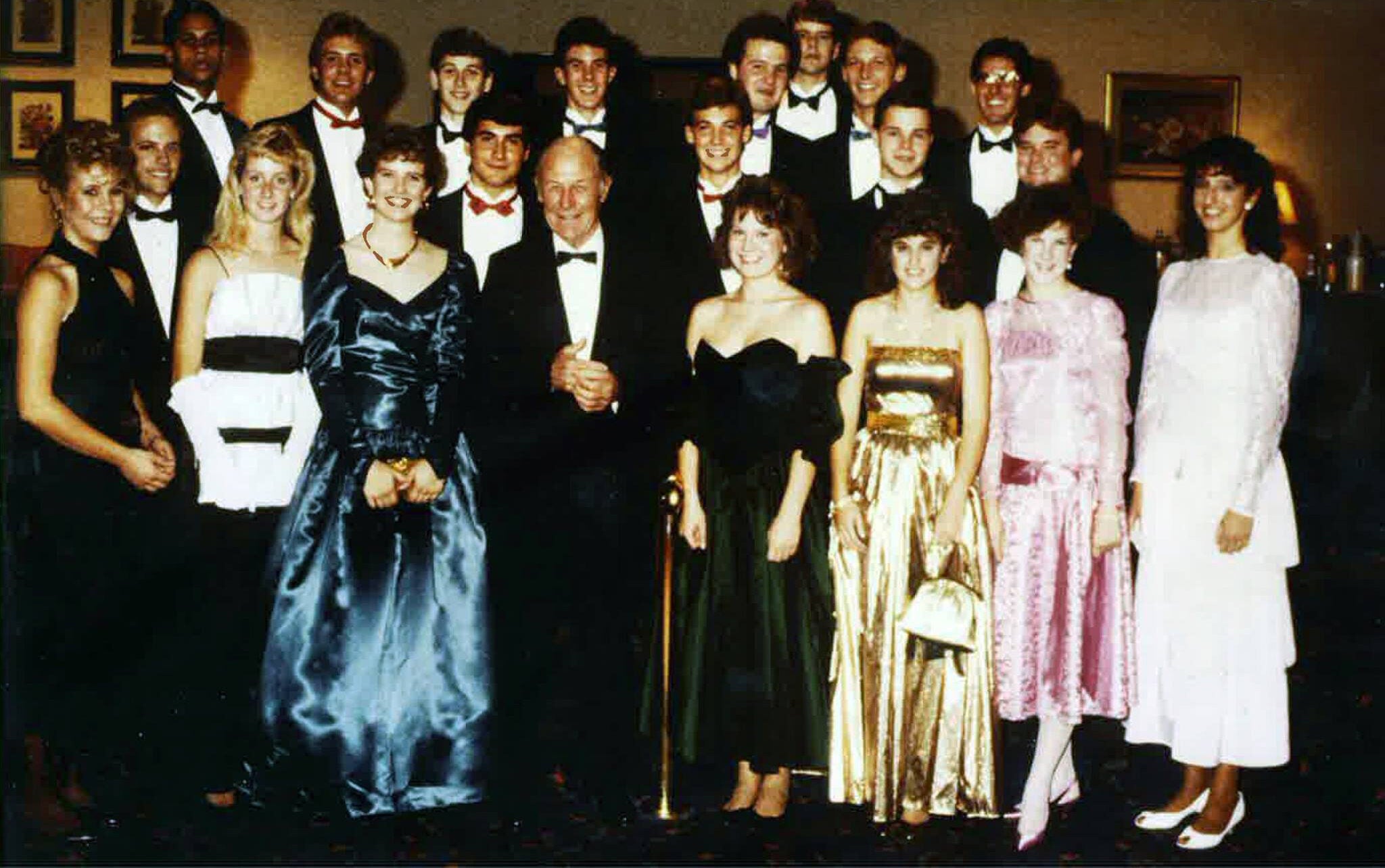 After years of intensive planning and significant fundraising, including a $1 million gift from the Ashland Oil Foundation, the first cohort of 20 scholars arrives on campus and begins their studies. The students come from eight different states, and nine of the 20 are West Virginians.
Medallion Ceremony
Spring 1991
The first class, known as the Ashland Class of 1991, completes their studies and are awarded the first medallions in the program's history. These medallions included a piece of K-MONEL, an alloy used in the fabrication of the Bell X-1 experimental aircraft Chuck Yeager flew when he broke the sound barrier. Martha Woodward, Dr. Dan Babb, and Joe Hunnicutt present one of the first medallions to graduate Sabra Poller. The Medallion Ceremony continues today as a meaningful recognition of achievement and celebration.

A New Era
2010
The Honors College forms, under the leadership of President Stephen Kopp and inaugural dean Mary Todd. The Society of Yeager Scholars becomes a pillar of the
Honors College
. Upon successful completion of their curriculum, students graduate from the Honors College as Yeager Scholars.