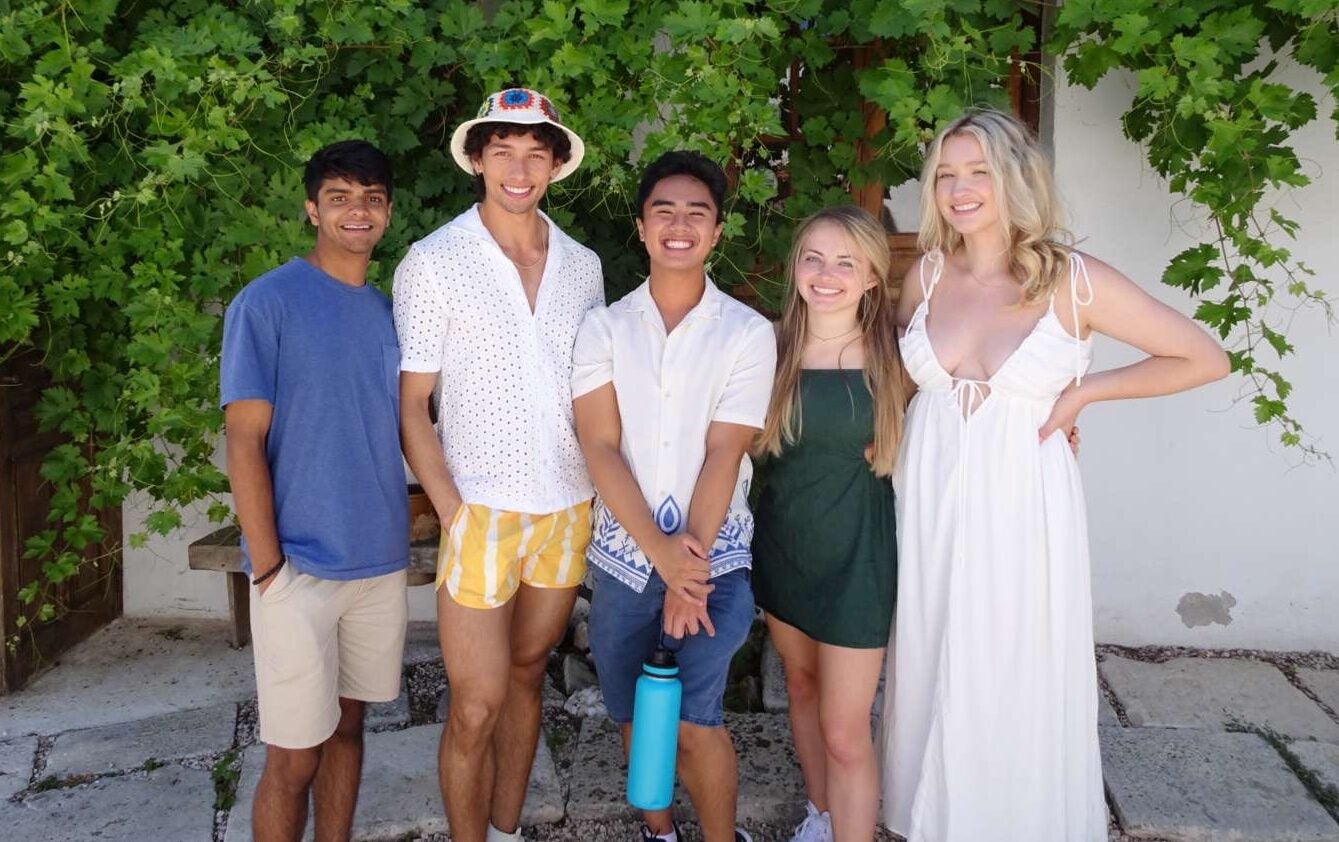 Yeager Application
The application for Fall 2024 is now open! Deadline: Dec. 15, 2023
The Society of Yeager Scholars seeks exceptional applicants for a four-year full scholarship at Marshall University. Yeager Scholars will be provided with full tuition and fees, room and board, stipend for textbooks, a personal computer, and support for study abroad experience or (with permission) an approved internship or undergraduate research. The Yeager Curriculum includes four interdisciplinary seminars, foreign language proficiency, and study abroad at the University of Oxford in England.
To qualify for the Society of Yeager Scholars, students must meet the following criteria:
A recommended minimum composite score of 30 on the ACT or a minimum of 1360 total on the SAT from a single test date
A minimum 3.5 high school cumulative, unweighted GPA
An excellent record of academic achievement in high school
A record of notable and dynamic contributions in extracurricular activities at your school and/or in your community
Demonstrated leadership abilities and actions in and outside the classroom
Ambition, maturity and self-discipline
Wide breadth of creative and intellectual strengths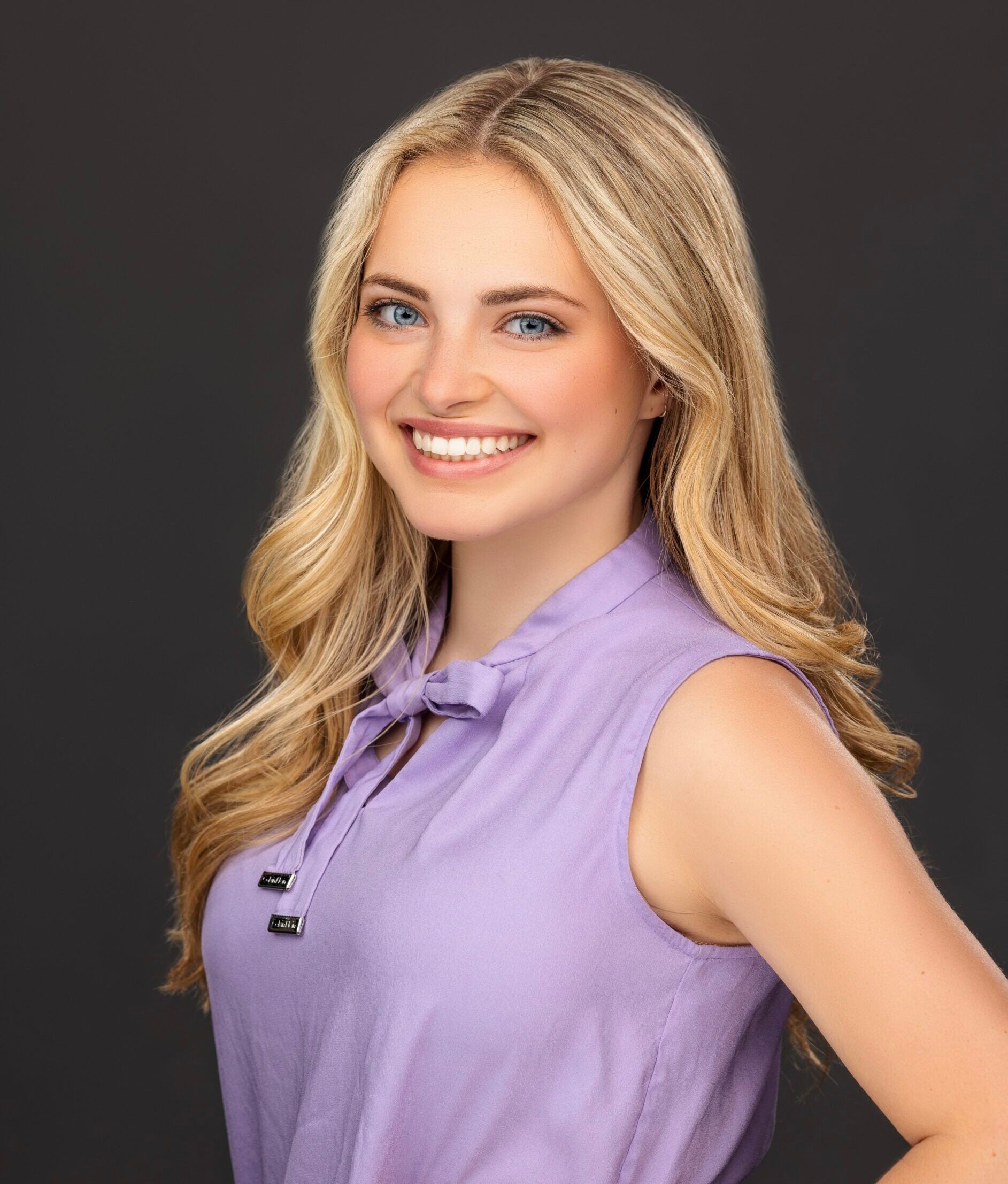 "Through the study abroad opportunities provided by the Society of Yeager Scholars, I discovered my love of other cultures, particularly for public health around the globe, which I can apply to my future healthcare profession. To potential Yeager Scholars, don't be afraid for what lies ahead! It will be challenging yet rewarding to push yourself in all aspects of student life, and you will meet some incredible people along the way."
Bella Griffiths
, 2022 Graduate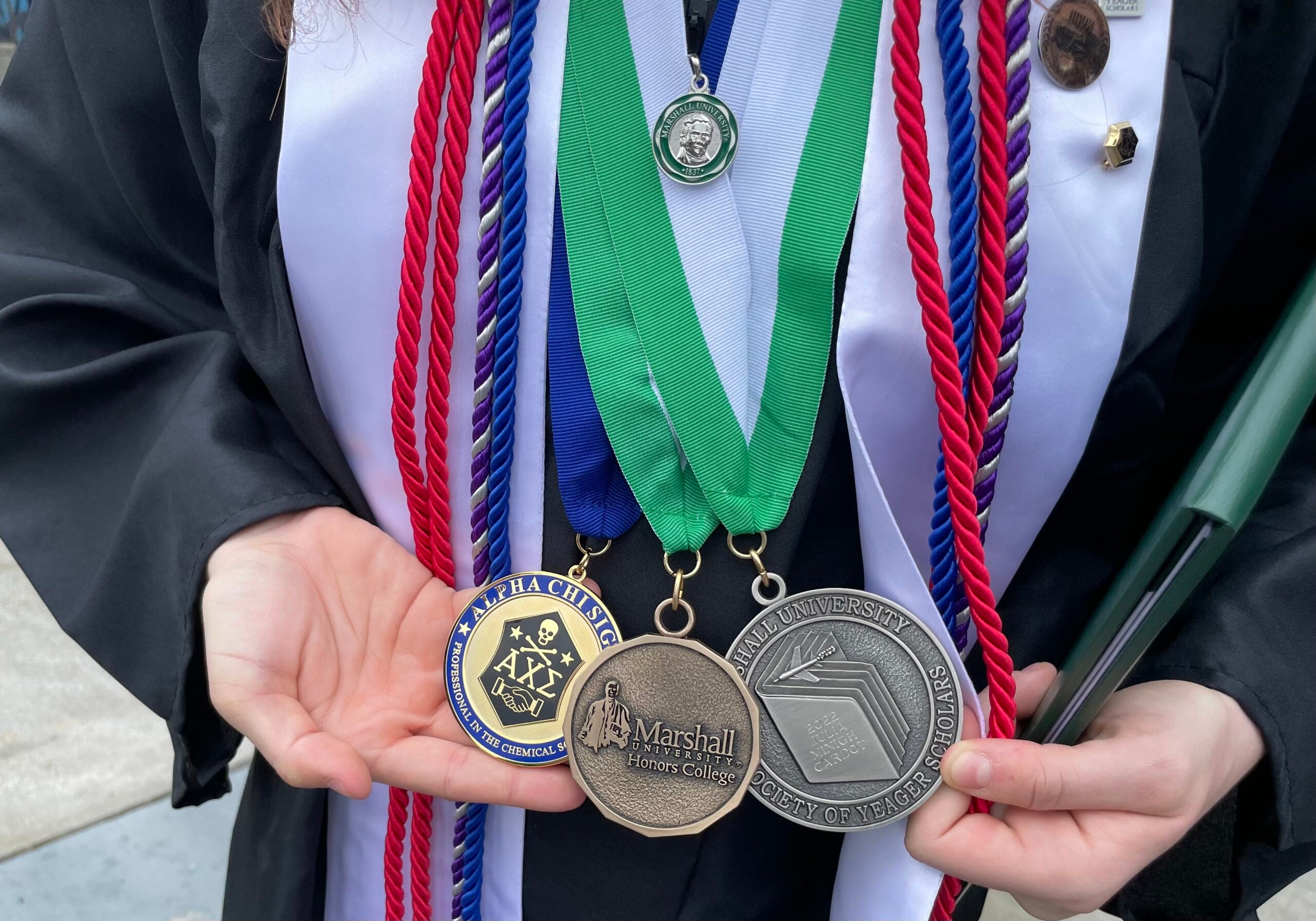 Application FAQs
The deadline to apply is Dec. 15, 2023. All materials, including recommendation letters, must be submitted by Dec. 15.
December test scores will be accepted.
The online application is set up to allow you to create a personal account so you can log in, save progress, and update.
Two letters of reference are required, one of which must be academic.
Applicants must be first-time, first-year students in Fall 2024. Taking college level courses in high school is permissible.
All applicants must complete a separate application for admission to Marshall University prior to submitting the Yeager application. Apply now at www.marshall.edu/admissions/apply/.
The Yeager scholarship cannot be accepted in conjunction with any of Marshall's accelerated undergraduate programs.
Life as a Yeager
Full Tuition
Room & Board
International Study at Oxford University
Personal Computer
Living Stipend
Leadership Enrichment Opportunity
Unique, Interdisciplinary Culture
The benefits of the scholarship apply for up to eight semesters (Fall and Spring only) of undergraduate enrollment. A recipient of this scholarship is expected to be involved in leadership roles for organizations both on the campus of Marshall University and in the community. An important goal of this program is to provide an experience, which will develop highly motivated leaders for the next generation. Renewal of the scholarship requires maintaining a 3.5 GPA, documenting activities of service and leadership, and conforming to all applicable codes of behavior, conduct, and expectations.
An important component of the Yeager Scholars' Program is the opportunity to learn about and experience life beyond the shores of the United States. Scholars attend a summer program at Oxford University in an educational environment that tests their abilities as thinkers and writers. Here they also have the chance to expand their knowledge about the United Kingdom and the global community.
The Yeager Scholar is also encouraged to gain an international perspective through the acquisition of a proficiency in a foreign language, followed by an opportunity to study at a foreign university. It is vitally important for the successful professional of tomorrow to be able to communicate with people who speak another language, and Yeager Scholars are encouraged to experience another culture firsthand.
The academic core is only one part of the Yeager program that is designed to assist the Scholars in attaining their potential as leaders. A variety of enrichment opportunities have long-lasting value for each Scholar.
Each Yeager Scholar is expected to develop leadership skills that will be a life-long asset. Participation in a variety of campus organizations and activities is a part of each Scholar's contribution to the University during their time on the campus. Scholars have long established a strong presence in many campus organizations ranging from student government to fraternities and sororities to campus honoraries in particular disciplines.
Yeager Scholars are encouraged, and have been active, in forensics, both debate and individual events, University Theatre productions, and WMUL-FM radio as a means of sharpening skills in communication. Written communication skills have not been neglected as Yeager Scholars have written and led the student newspaper, The Parthenon, and won the honors categories of the Maier Awards, given annually for outstanding student work. Yeager Scholars also lead in research, working in campus labs and earning the campus Undergraduate Creative Discovery and Research Scholar awards.
Strong emphasis is placed on the development of an awareness of the cultural heritage of the United States and the rest of the world. For that reason, Yeager Scholars are expected to take advantage of the cultural opportunities offered by by the Marshall Artists Series, the annual Yeager Symposium, as well as the wide variety of University-sponsored events open to all students. The opportunity to broaden their knowledge of the world through travel at home, as well as through travel abroad, is part of the Yeager program. Field experiences in the United States are arranged to enable the Scholars to visit historic sites, museums, businesses and industries, and scientific and research centers, to enhance and build upon work done in the classroom.