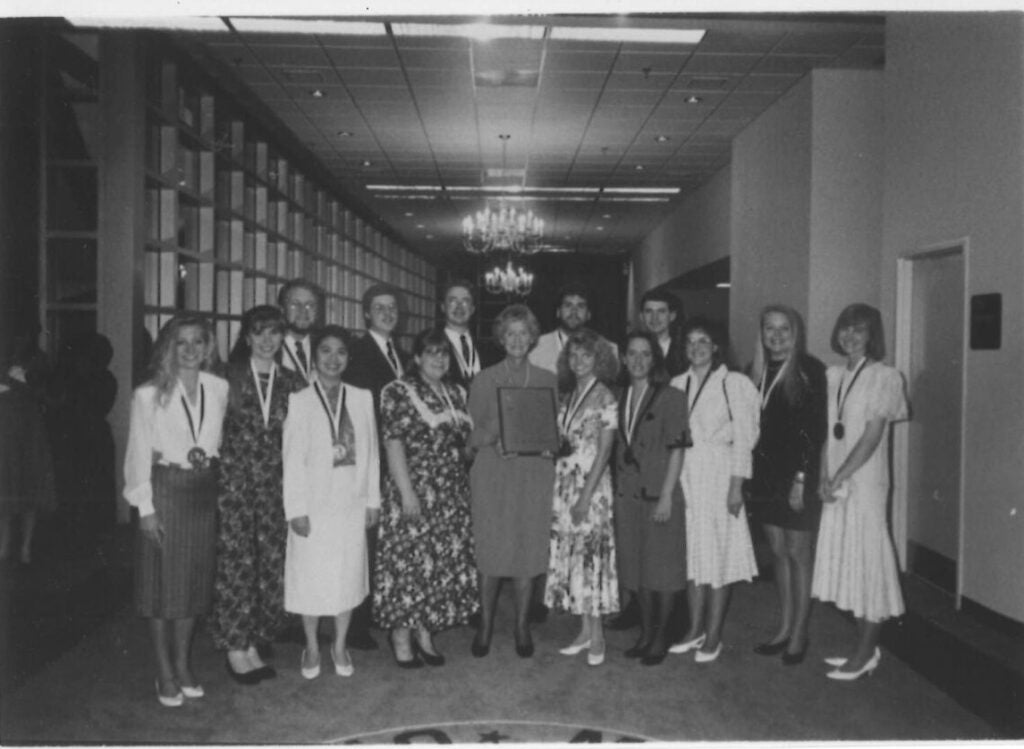 Gregory Thomas Martin
Gregory is from Canal Fulton, Ohio. He majored in mathematics and minored in philosophy. After Marshall, he went to graduate school for Finance at The Ohio State University. He then worked at JPMorgan starting in 1994. Gregory added a Masters's Degree in Financial Engineering from the University of Chicago during this time and is still working at JPMorgan. Gregory is now Amanda's husband and Dad to Matthew and Michael.
Twitter: finmathlete; Facebook: Gregory Thomas Martin
Karen Suhaka
Karen is from Denver, Colorado. She was a Math and Physics double major. After Marshall, Karen attended CU Boulder and eventually moved to the UK. She is currently the founder and president of BillTrack50.com about state legislation.
Maureen Mack
Stefani Carter
Pamela Kohl
Tracy Wagner
Molly Brown-Boulay
Jennifer Lohmann
Belina Alfonso
Belina is from Virginia. She graduated as a Theater major with minors in Chemistry and French. She also completed pre-med courses during her time at Marshall. After graduating, Belina obtained her MD from Eastern Virginia Medical School on a Navy Scholarship. She spent 10 years in the Navy, including internship and residency. Belina did a short stint in private practice before serving in the Department of Veterans Affairs, where she is a psychiatrist to this day. In her own words, "I got engaged when I was a Yeager Scholar and have been married to that wonderful man for many years. We have two children, one of whom is a Yeager Scholar himself."
Gregory Martin
Jennifer Snider
Bill Snider, III
Scott Anderson
Maribeth Anderson
Robert McKinney, II
Christopher Stadelman