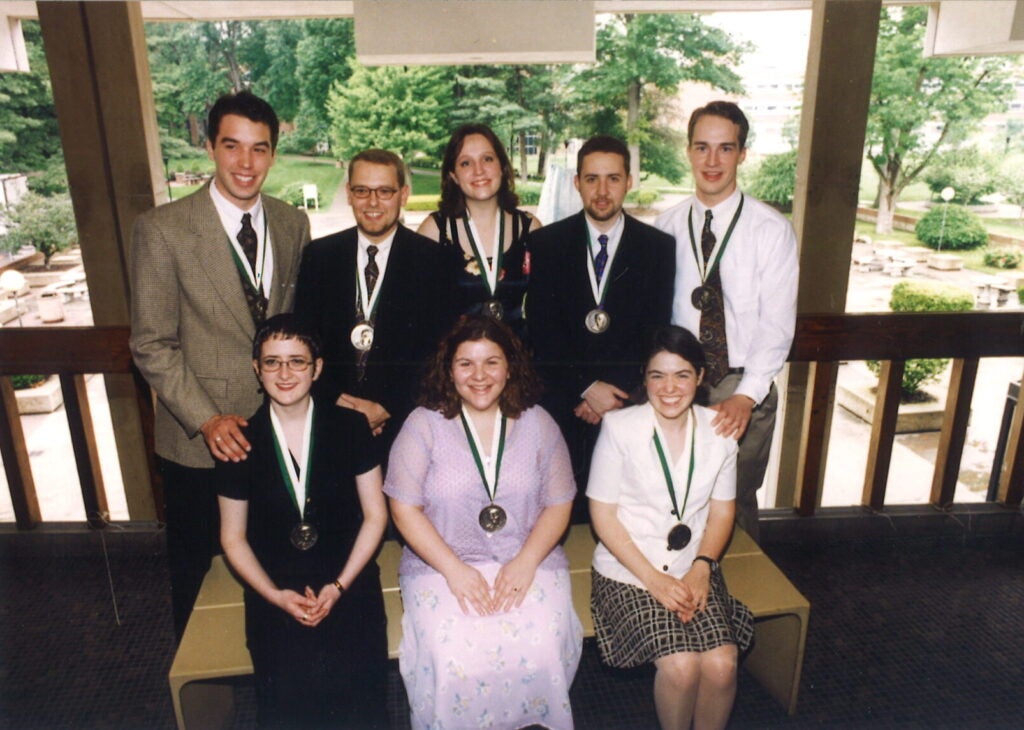 Eric is from Snellville, GA. He graduated with a Biology and Chemistry major. After Marshall, Eric got a Ph.D. in cell biology at Emory University, a postdoc at UCSF, and then was an assistant professor at the University of Dundee from 2010-2016. Before jumping to biotech, he returned to the States and worked at NIH and UCSD.
Twitter: DrGriff34
Jennifer Patterson
Brooke Alowa
Roger Burr
Emily Reddington Modak
Emily is from Red House, West Virginia. She double-majored in English and Communication Studies and minored in French. After Marshall, she earned an MA at Ohio State University and now leads a research grants team at Stanford University.
Katie Gollannek-Reidzans
Elizabeth Ryan
Blaine Emery