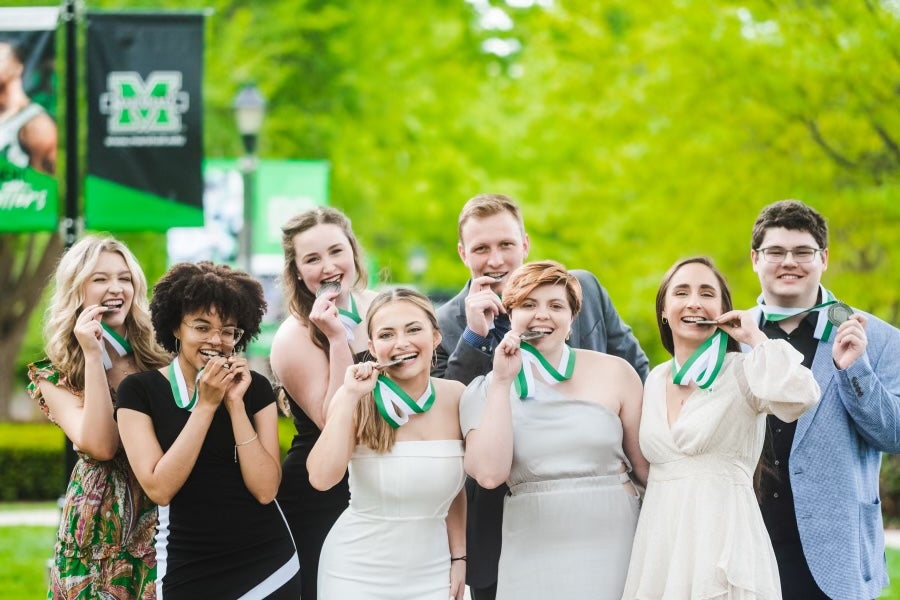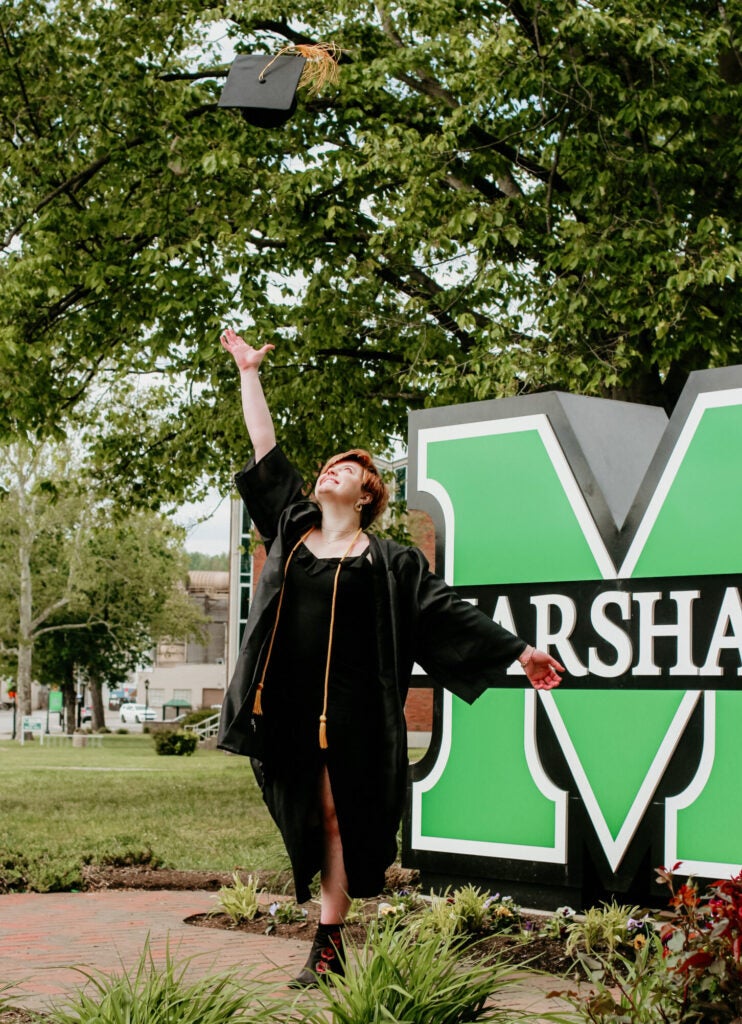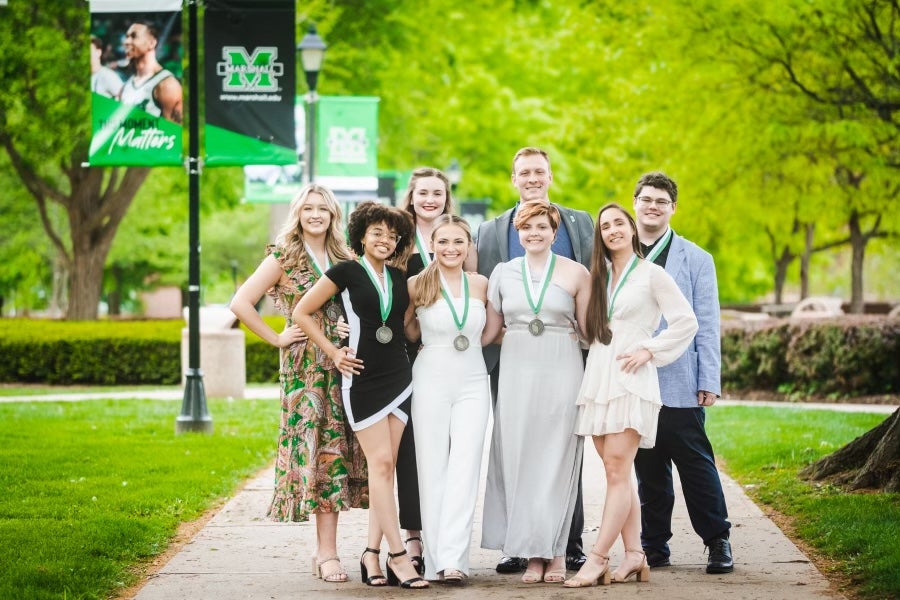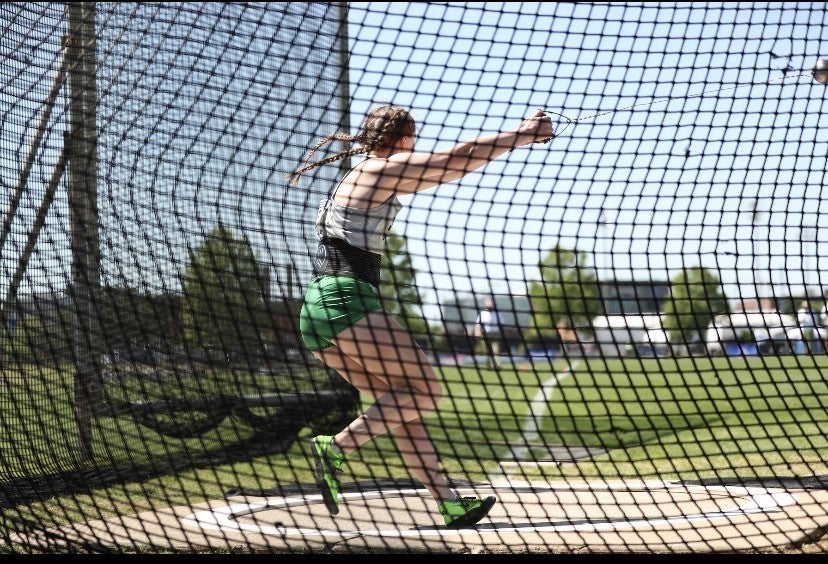 Isabella Griffiths:
Isabella Griffiths is from Ironton, Ohio. Bella graduated with a degree in Health Sciences and minors in Chemistry, Dance, Spanish, Pre-Professional Healthcare Studies, and Biology. After graduating, Bella decided to shadow and conduct research as she applied to medical school.
Instagram: @isabella_griffiths; Facebook: @Isabella Griffiths

Morgan Johnson:
Morgan Johnson is from Martinsburg, WV. Morgan graduated with a degree in Mechanical Engineering and a minor in Spanish. Her next step was to head to Los Angeles, where she accepted a position as a systems engineer for Northrop Grumman.

Olivia Lewis:
Olivia is from Charleston, WV. Olivia graduated with a degree in Accounting and minored in Spanish and English. After her time at Marshall, she accepted a full-time position in health care audit at Baker Tilly.

Brooke Burns:
Brooke is from Danville, WV. Brooke graduated with a major in Geology and a minor in Psychology, and she was a member of the Track and Field team at Marshall. After graduation, Brooke continued her education at Troy University to get her MBA and compete on their women's track and field team.
Instagram: @brookie22burns; Facebook: Brooke Burns

Eric Dillon:
Eric Dillon is from Williamson, WV. Eric double-majored in Computer Science and English and minored in Digital Humanities. Following graduation, Eric pursued a MPhil in Digital Humanities at the University of Cambridge,
 
Sydney Adkins:
Sydney is from Barboursville, WV. She graduated with a major in Anthropology and minored in English, Management, and Sustainability Management and Technology. Following graduation, she decided to take a pause from school and stay and work as the Assistant Director of Operations in the First Year Residence Halls at Marshall University.
Instagram: @sydney_adkins8

Kara Joseph:
Kara is from Pittsburgh, PA. While in the Yeager Program, Kara double-majored in Chemistry (ACS Certified) and Biological Sciences, with minors in Spanish and English. After Marshall, she attended the University of North Carolina at Chapel Hill to pursue a Ph.D. in Chemistry.

Calvin Hunter:
Calvin is from Cincinnati, Ohio. He graduated with a degree in Biological Science with minors in Pre-Professional Healthcare Studies and Chemistry. After graduating, he headed to the Kentucky College of Dentistry.